Wendy Williams Admits She Was Aware for Nearly 15 Years of Ex-husband Kevin Hunter's Cheating
Wendy Williams is dishing all about her relationship with her ex-husband, Kevin Hunter. In her latest interview with Jess Cagle, she admitted to knowing about his extra-marital affairs and that she plotted the divorce for years.
After 22 years of marriage, Wendy Williams, 56, filed for divorce from her husband, television producer, Kevin Hunter. Now the star is telling all about the man she calls a serial cheater.
Williams sat down with journalist Jess Cagle and spoke candidly about Hunter's extra-marital affairs as she discussed her upcoming biopic and documentary, "Wendy Williams: What A Mess."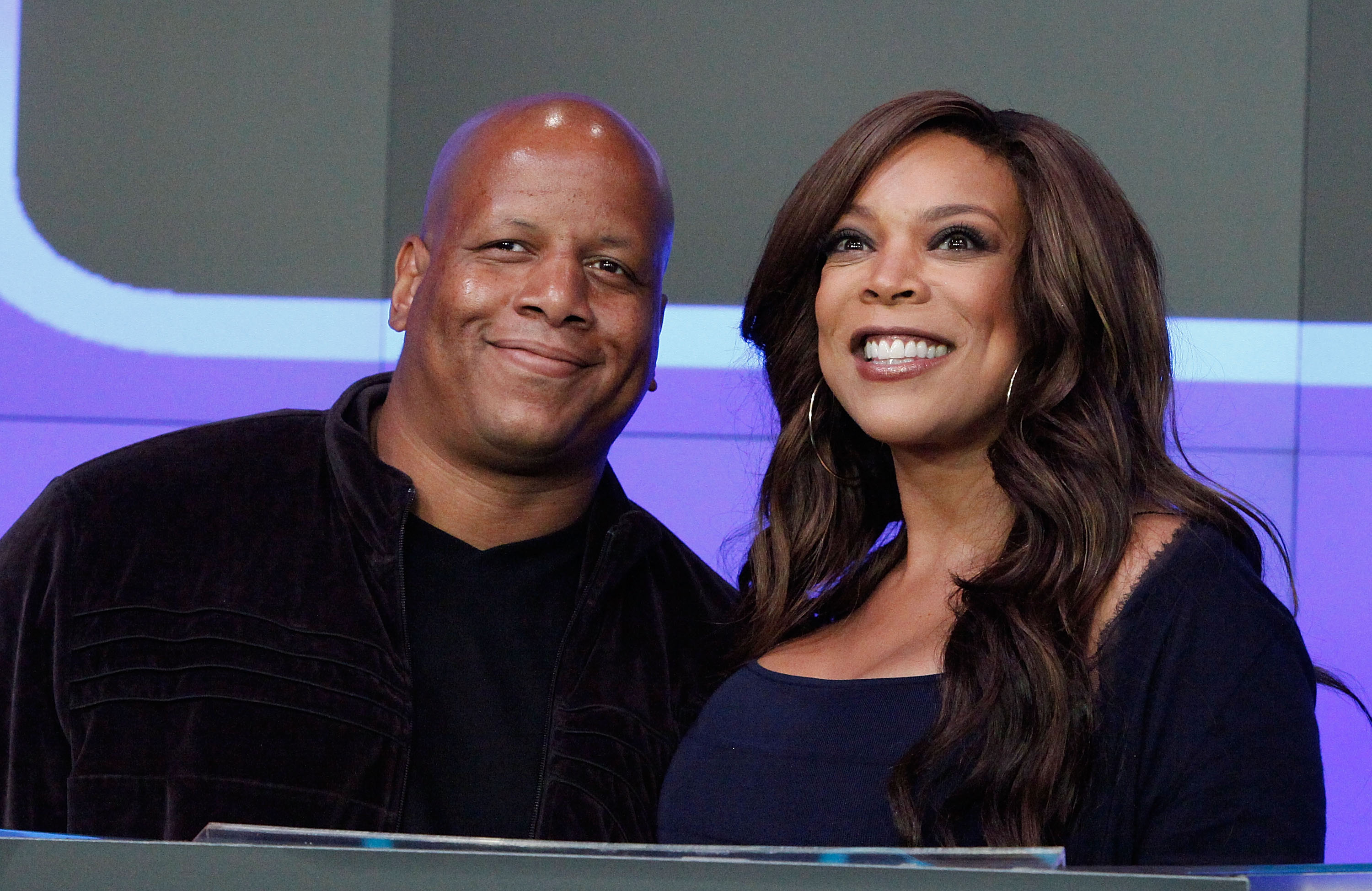 Williams, looking stunning with her highlighted blond hair and impeccable makeup, spoke confidently about her "year from hell" as she dealt with the fallout from ending her abusive marriage with Hunter.
The TV host admitted that she sacrificed herself for the sake of their son, Kevin Jr., 20, adding that she started plotting the divorce while she was pregnant with their son.
During the interview, Williams clarified that Hunter's growing ego was to blame for the demise of their marriage. As the couple became more successful, he used his wealth to buy properties to host his mistresses. She added:
"That has nothing to do with him having this baby or him having this side girl for almost 15 years of hour marriage."
Hunter's longtime mistress, Sharina Hudson, welcomed their child in March 2019 while Williams fought for her sobriety in a Queens rehabilitation facility.
In the months preceding the birth, both Hunter and Williams had denied that Hudson was carrying the producer's child. Williams' lawyer even sent a cease and desist letter to a blogger denying the allegations.
Despite the fervent denials, Williams filed for divorce just a month later. The couple's divorce was finalized in January 2020, and she started a new chapter of her life as a single woman at 55 years old. 
During her appearance on "The Tonight Show," the actress was upbeat as she told host Jimmy Fallon that she had no regrets about her failed marriage and looked forward to dating again.
As for her ex-husband and his mistress' child, Williams has not met nor does she have an interest in meeting the child, although she is sure that the girl will want to know about her when she is off age.
The daytime TV show host said that the girl would want to know about her when she discovers that Hunter was with Williams the night that she was born.