'7 Little Johnstons' Gives a Sneak Peek into Jonah & Ashley's Parents' Meet Up — See the Promo
TLC's "7 Little Johnstons" gave fans a sneak peek into the highly-anticipated meet up of Jonah and Ashley's parents in a new teaser clip shared on Instagram.
Fans got to see first hand the highly anticipated meetup of Jonah and Ashley's parents in a recent teaser clip shared on TLC's Instagram page ahead d of the release of episode five of the eighth season of "7 Little Johnstons."
The almost-3-minute clip begins with Ashley, her mother Audrey, and Jonah's mom, Amber catching up in an outdoor restaurant. After exchanging greetings, Audrey gushed about her daughter's boyfriend, describing him as a gentleman.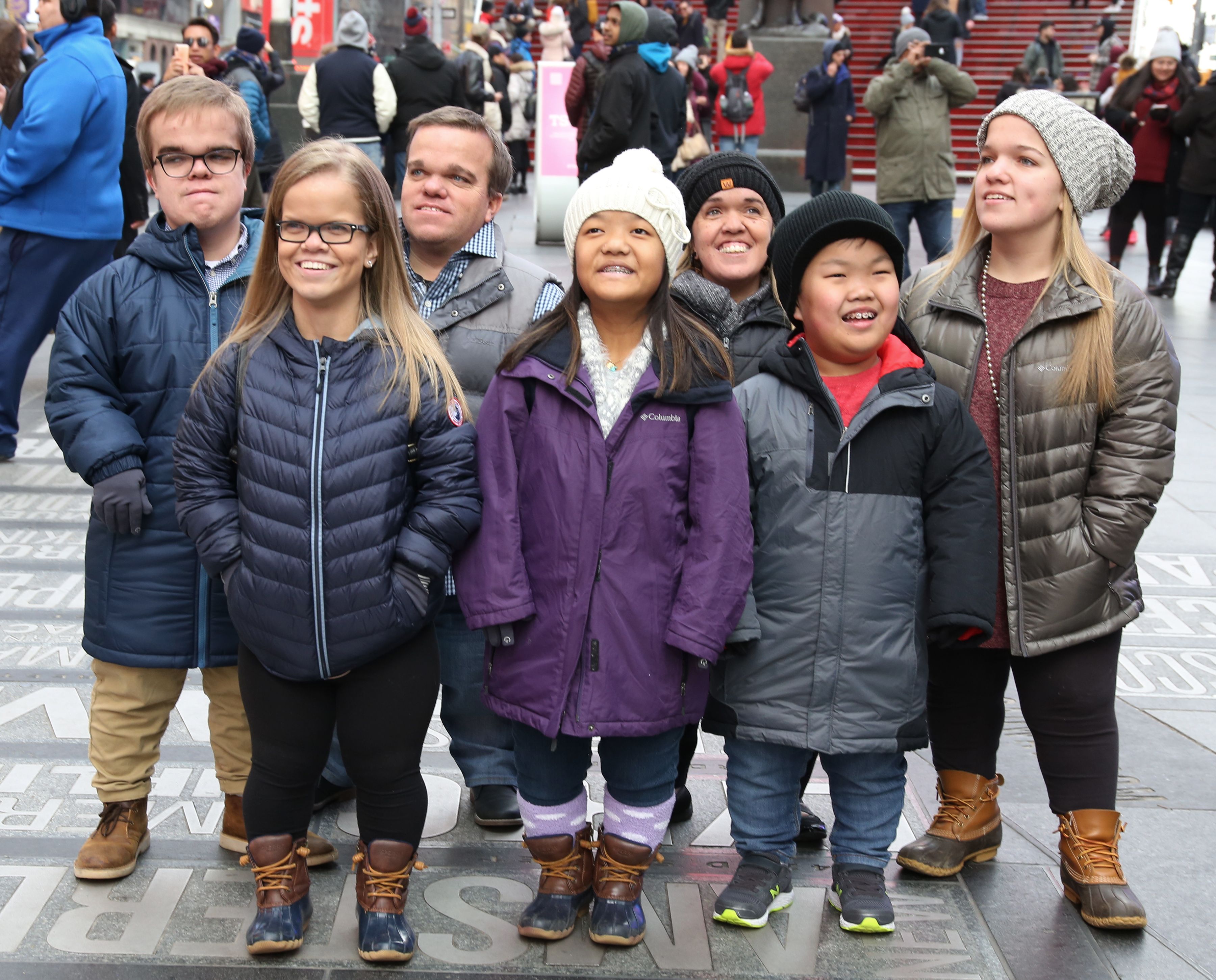 Amber then noted that having Ashley in her son's life has dramatically improved him as the kids agree that he is nicer whenever Ashley is around. She even mentioned that he cleans his room. Excited by the recognition, Ashley said:
"When Amber told me that I make Jonah a better person, I'm glad that she, like, sees that in me."
Amber recalled to the girls the moment she knew Jonah was taking his relationship with Ashley seriously. She said that after getting off work around 11, he visited Ashley in the middle of the night.
Last week Tuesday's episode focused on Elizabeth and her boyfriend, Brice.
The clip then changes to show Jonah, his father Trent, and Ashley's Jeff, having a discussion of their own in a different side of town. The fathers reflect on their kids growing up and parents' need to keep children close to home. 
The conversation then moves to the possibility of Jonah moving to North Carolina to be with Ashley. In a confessional, Jonah noted that despite the pointers their parents are giving, it is up to them to decide to move.
It's either he moves to North Carolina to be with Ashley, or she moves to Georgia. However, Jonah confessed that the rush to move is "just before it's time," as they have been dating for less than a year and are just knowing each other.
Fans may recall that last week Tuesday's episode focused on Elizabeth and her boyfriend, Brice. The lovebirds were joined by Carol and Dacey, who bombarded Brice with a couple of questions to see if he is the right one for their friend. 
The question of marriage came up with Carol asking if he ever intends to walk down the aisle with Elizabeth. Brice answered, saying he has to complete his schooling first before they both explore the topic of marriage.
For the January 12 episode of "7 Little Johnstons," Trent and Amber were the centers of attention. The latter was concerned about his wife returning fully to her work as a teacher amid the ongoing COVID-19 pandemic.