Tracee Ellis Ross AKA Joan on 'Girlfriends' Shows Glowing Skin in TBT Photo Wearing Tight Dress
Tracee Ellis Ross took a trip down memory lane with her recent throwback photo which showed off her glowing skin, curly hair, and fit physique during the early 2000s.
Actress, singer, and producer Tracee Ellis Ross has made a name for herself as a fashion icon in Hollywood for her colorful, daring, and unique ensembles. The actress simply looks amazing in anything she puts on.
To prove how far back she has been a stunner, she shared a throwback photo of herself, taken in the early 2000s when she portrayed the popular Joan on the sitcom, "Girlfriends."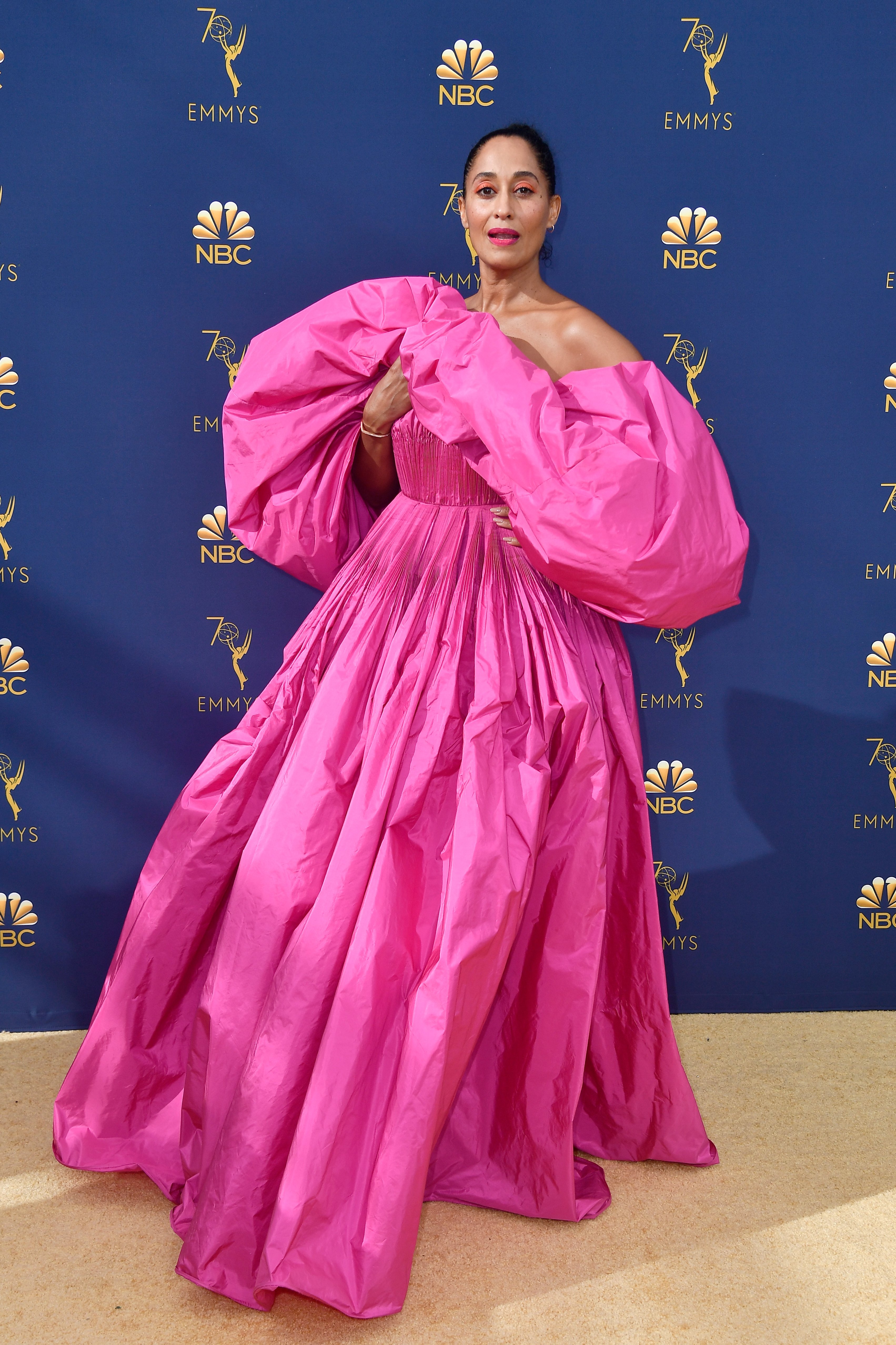 The post, which showed that the actress hasn't aged much over the last 20 years, featured a young Ross sitting gracefully on a white cushioned stool with iron railings.
The actress was pictured with her body angled away from the camera so that the shimmering blue and white dress which followed the curves of her body could draw all the attention.
In the pic, Ellis rocked her famous natural curly hair, styled in a simple middle-part to frame her face, which radiated as she looked into the camera intently while rocking a flirty red lipstick.
The photo drove fans wild as they all gathered in her comments section to express their adoration. One fan commented, "How is it possible to look good in every color," while another added, "it's her still looking the same today for me."
This is the second throwback from "Girlfriends" that Ross has shared with fans. Last September, in celebration of the return of the iconic show to the streaming platform Netflix, she posted a cool photo that brought back many memories.
In that photo, Ross, along with her costars, Golden Brooks, Persia White, and Jill Marie Jones, posed in low-rise jeans and T-shirts in support of John Kerry's presidential run in 2004.
Ross was awarded the People's Choice Fashion Icon Award in 2020.
There's no denying that Ross looked as much a model 20 years ago as she does today. The proof is in her recent Instagram pics where she often flaunts her phenomenal physique in various skimpy bikinis.
When she's not showing off her body in limited clothing, the "The High Note" actress drapes her tall, slim body in showstopping outfits, fit for any mood and occasion. 
With a wardrobe as enviable as hers, it's no surprise that Ross was awarded the People's Choice Fashion Icon Award in 2020, where she stepped on the red carpet sporting a sleek ponytail braid with a classic swirl in the front.
When she accepted the award, Ross, who started her career on the runway, attributed her style to her parents, Robert Ellis Silberstein and the great Diana Ross, for introducing her to the world of fashion.