Dolly Parton Remembers Her Dad Cleaning a Statue of Her at Night in Her Hometown — Here's Why
Dolly Parton remembered her father, Lee Parton, cleaning a statue of her at night in her hometown in Sevier County, East Tenessee, in an honest story shared on Apple Fitness+ Time to Walk. 
Dolly Parton shared the heartwarming memory on an episode of "Time to Walk," explaining the touching reason behind why her father, Lee Parton, would drive down to the courtyard in her hometown at night and clean a statue of her.
Parton's story is featured on Apple Fitness+ "Time to Walk" program, which encourages walking as an exercise by having stars share personal stories and music to accompany listeners during their walk.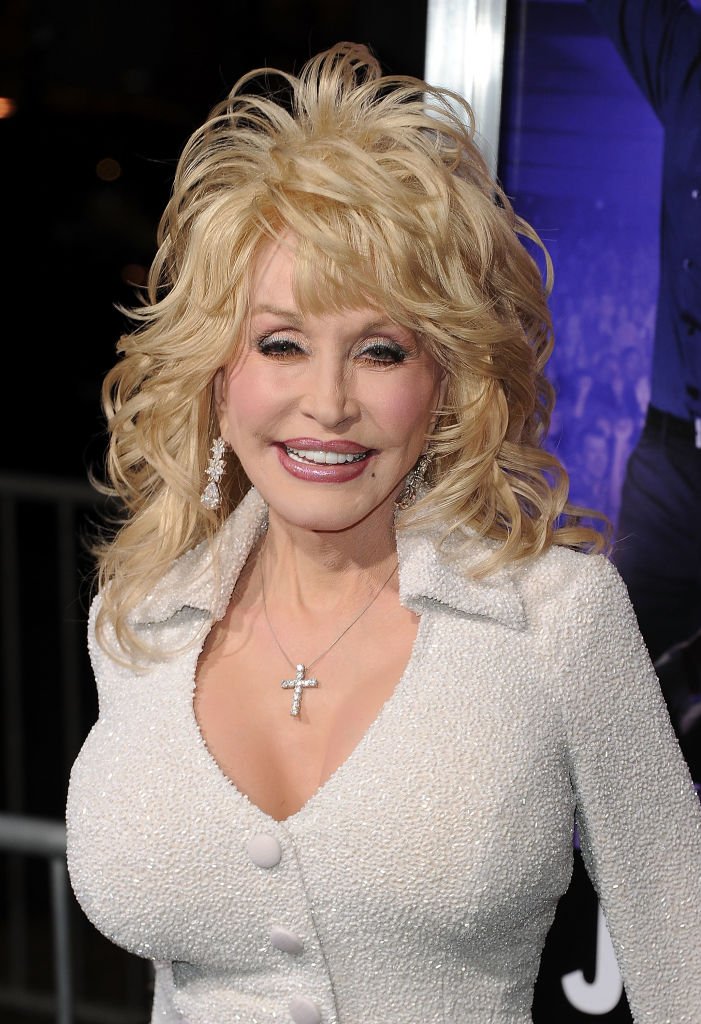 Parton started by recalling her late father's humor and work ethic, sharing that it was both that kept her humble. Parton is a well known successful businesswoman and country music superstar with several awards to her name.
Parton recalled a statue had been erected in the courtyard of her hometown, an honor she felt fit for presidents. Lee joked the statue would be an outhouse for pigeons but cleaned it at night with what Parton added was:
"A bucket of soapy water in the back of his pick-up truck." 
Parton's father was a sharecropper who later sold tobacco on his farm to support 12 children. Like Parton, her father came from a humble background. Lee was also the son of a large, low-income family.
Parton's father lived in the mountains in East Tenessee, working fields to put food on his family's table instead of school. The situation resulted in her father's illiteracy, which Parton recalls her father being ashamed of. 
Parton reveals she got to star in "9-5" alongside Jane Fonda on one condition.
Parton explained later Lee deemed reading and writing too difficult, a fact familiar to people from Parton's side of the world. Lee's illiteracy inspired Parton's well-known charity project, "The Imagination Library." 
The initiative provides books at no cost to underprivileged children under the age of 5. Parton and Lee started the program in Tennessee and watched it grow worldwide, a fact Parton says her father was most proud of.
"My dad got to live long enough to see the Imagination Library doing well and the little kids calling me 'The Book Lady.' He got such a kick out of that," 
Parton's father died in 2000 at the age of 79. In an interview with Oprah, the star explained she feels her father's presence through working for the charity, believing he is looking down at her, proud of the accomplishments.
The Imagination Library has expanded into various countries around the world and is on its way to expand further into emerging markets like Belize. The charity has contributed over 76 million books and counting.  
Fans of Parton can listen to more of her stories along with her best hits like "9-5." On the show, Parton reveals she got to star in "9-5" alongside Jane Fonda on one condition -  she would compose the theme song.
Aside from featuring the Grammy Winner, "Time to Walk" has also lined up stories from Shawn Mendes, "Orange Is the New Black's" Uzo Aduba, and the NBA's Draymond Green to inspire listeners as they walk.