Tarek El Moussa Excitedly Reveals He's Moving into a New House with Fiancée Heather Rae Young
Tarek El Moussa took to his social media feeds to share with fans that he is moving into a new house with his fiancé Heather Ray Young, but it is another rental. 
The "Flip or Flop" star, Tarek El Moussa, shared a picture of him with his fiancé Heather Ray Young to tell his followers about the most recent development in their moving plans. 
Unfortunately, the engaged couple has had to pack up their beach rental to move, but not into the home they have been renovating but into a hotel before moving on to another rental.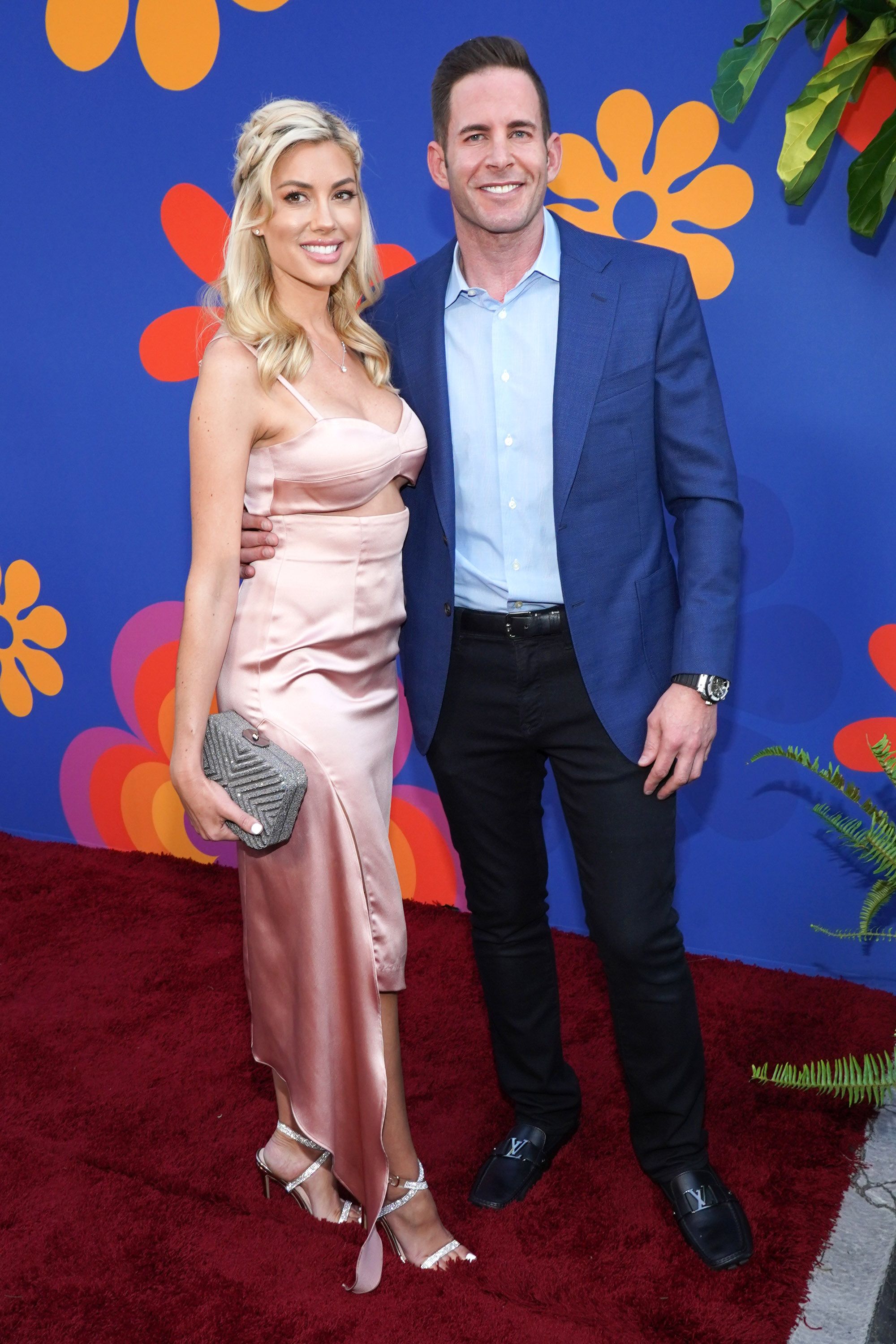 FOLLOWED BY DISASTER 
The renovation guru shared in detail how the couple's moving plans have been sidetracked numerous times due to unforeseen circumstances and events, including the home's flooding that they are renovating. 
El Moussa revealed that the renovations had to start over after the house flooded, and therefore they would be heading to a hotel for a few days before moving into another rental for a couple of months.  The frustrated television star captioned his post: 
"I can't believe I'm posting this right now but we are moving... and not into our new home!!!"
DETAILS DETAILS DETAILS 
El Moussa and Young have been renovating their new family home for the past five months. The house is located in New Port Beach, California, in the same area as where they have been renting up until now. 
[El Moussa and Young's] upcoming wedding is not taking the backseat.
The couple decided to purchase the home after they fell in love with the Pacific ocean view they had when standing on the rooftop terrace. Regardless of the plethora of setbacks, the two are determined to move in. 
THE COUPLE'S HISTORY
The "Flipping 101" star and "Selling Sunset" realtor began their relationship in July 2019 and got engaged on their first anniversary. The engagement took place in the Catalina Islands. 
They have recently reached the 18-month milestone together and couldn't be happier. El Moussa isn't the only one who is head over heels for Young, as his daughter Taylor also has a connection with her soon-to-be step-mom. Taylor shared the following:
"She's so nice, she does all this kind stuff. She's the best. I love hanging out with her." 
MOVING IN AND MARRIAGE 
Although El Moussa and Young clearly have their house project on the brain, their upcoming wedding is not taking the backseat. The two have revealed some details concerning the planning of their big day. 
With a smaller international wedding in the cards, El Moussa suggested the month of September as a possible time to get hitched in a game that he played with his fiancé on the series "HGTV House Party." 
Having faced some tremendous obstacles in going forward with their plans to make their new house a home, El Moussa and Young seem determined to succeed in their renovations and relationships. 
With their shared experience on their side and family and friends' support, there is no doubt that these two will rise above their tribulations and make a lovely home and family together.