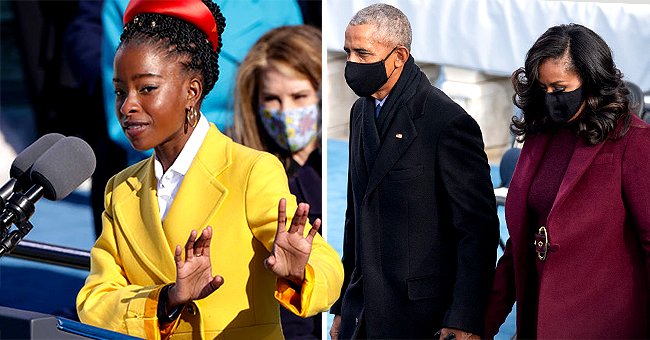 Getty Images
Amanda Gorman Says She Overheard Michelle Obama Scold Barack on Inauguration Day — Here's Why

Amanda Gorman shared that she overheard Michelle Obama scolding Barack on Inauguration Day - Here's what happened.
Amanda Gorman shared on "The Ellen DeGeneres Show" that she had overheard Michelle Obama yelling at Barack on Inauguration Day, continue reading to find out why.
The poet read out her poem "The Hill We Climb" on Joe Biden's inauguration day and shared details of the day during an interview with Ellen on her show.
Her poem and her overall presence moved viewers. However, she revealed that she had wanted to practice the poem a few more times.
Gorman told Ellen that she could not practice as much as she would have liked because of interviews and her mom checking up on her in her hotel room. She said to the talk show host:
"So I didn't really get to practice as much as I would have liked to before I did it, so I am really glad that I was able to kind of stick the landing."
The 22-year-old rubbed shoulders with many well-known political figures and celebrities that day, including the Obamas, the Clinton's, Lady Gaga, and Jennifer Lopez, who she sat next to.
She shared that her mom had been very excited about sitting next to A-Rod and made sure to get a photo to commemorate the day.
Besides her amazing poetry skills, Gorman wowed viewers with her beautiful choice of outfit.
Gorman shared that she had overheard a conversation between Michelle and Barrack. Michelle had told her husband to stop hugging everyone and getting close to people.
She shared that after she said her moving poem, Michelle had pushed Barrack aside to hug her. She explained during her virtual Interview:
"And then when I was done, she kind of pushed him out the way and gave me just the biggest, warmest Michelle Obama."
She said that because she is so short, her forehead reaches Michelle's belly button, so she got the biggest and warmest Michelle Obama hugs.
Besides her amazing poetry skills, Gorman wowed viewers with her beautiful choice of outfit. She wore a bright yellow pea coat from Prada and a beautiful vibrant red headband.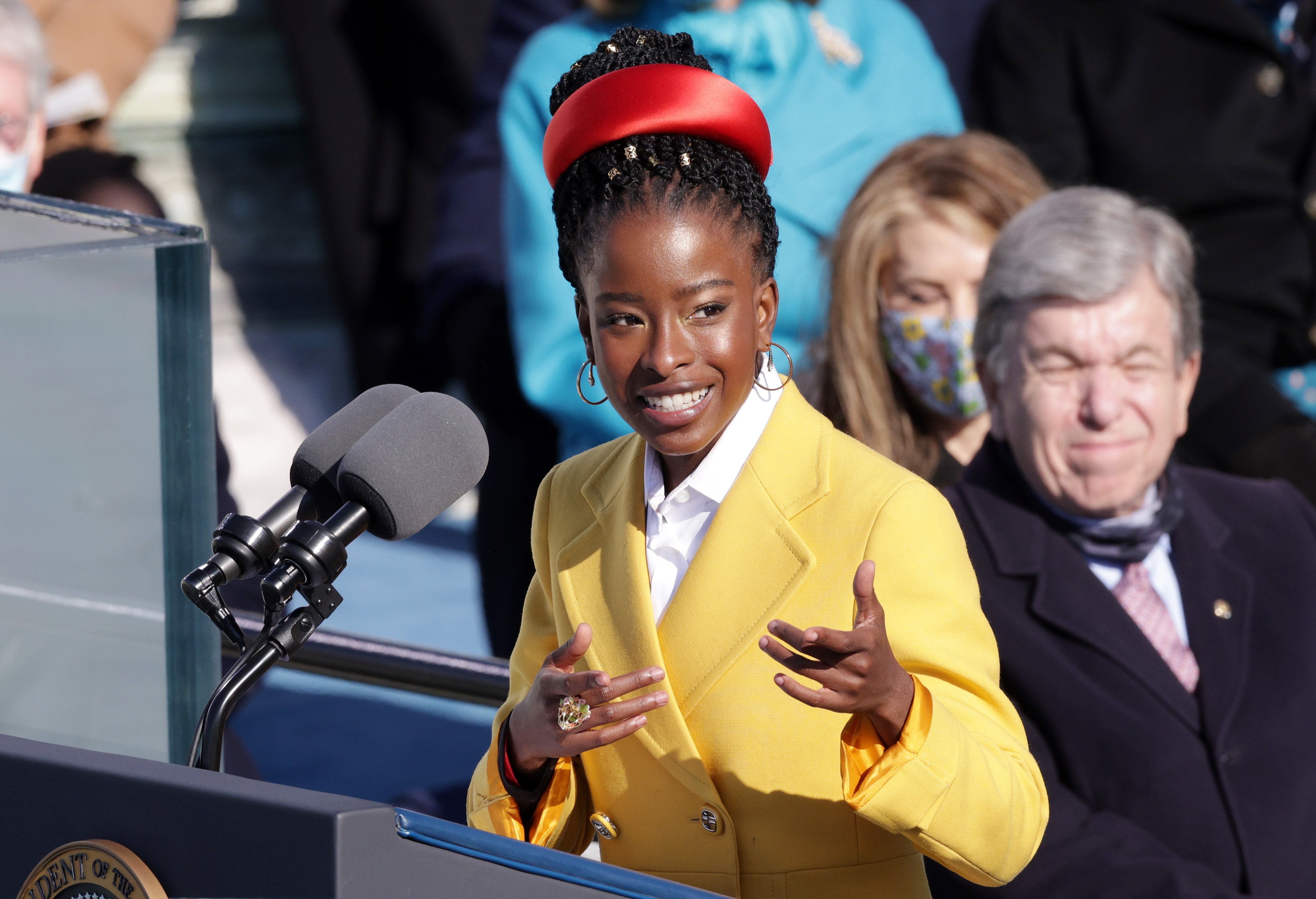 Amanda Gorman wearing a stunning yellow coat during the Presidential Inauguration on January 20, 2021. | Photo: Getty Images
She shared to Vogue that Jill Biden inspired the yellow coat. Of Course, all of the female political figures on the day wore outfits that showed off their impeccable style.
Michelle wore a gorgeous plum and burgundy ensemble, which featured a pantsuit with a long jacket designed by the LA-based designer Hudson Sergio.
Please fill in your e-mail so we can share with you our top stories!