John Travolta, 66, Only Gets Better with Age — Look through His Facial Changes over the Years
John Travolta gets better and better with time. The actor has captured hearts with his admirable charm and good looks. See his facial changes in the photos below.
Though John Travolta became a household name as a heartthrob almost 50 years ago, he never lost his charm with audiences. His recent Instagram photos prove he will always be a stud.
Travolta's big break came in the 1970s when he began to appear on the hit television show "Welcome Back, Kotter." He made his movie debut in 1975, starring in the horror film "The Devil's Rain."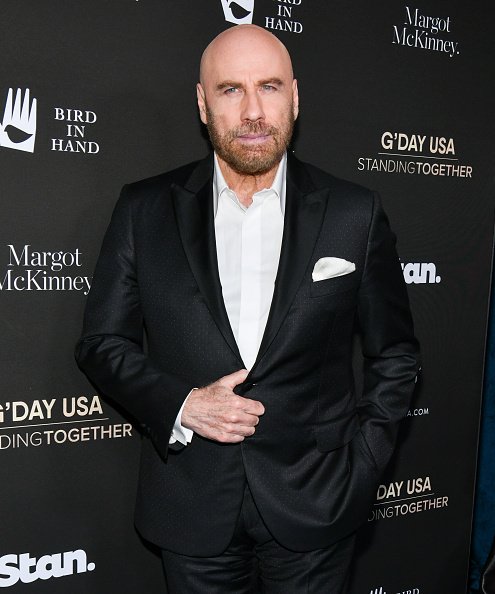 Travolta's international breakthrough came when he landed a role in "Saturday Night Fever" in 1977. He later appeared in "Grease" as Danny Zuko. Since then, he has been a Hollywood mainstay.
Travolta continued to act throughout the '80s, starring in many successful films. In 1991, he married Kelly Preston and became the proud father of three children, Jett, Ella, and Benjamin.
Travolta balances fatherhood with his Hollywood career. He seems to be at the peak of his game when it comes to his career. Meanwhile, his look on "The People V OJ Simpson" didn't sit well with fans.
In the hit show, Travolta plays OJ Simpson's lawyer Robert Shapiro, who represented him at his 1994 trial for the murder of Nicole Simpson Brown and Ron Goldman. 
Before losing Preston, Travolta's son Jett died while on vacation in the Bahamas in 2009.
Travolta's trademark looks seemed to have gone in a new direction for this particular portrayal with bushy arched eyebrows, deep chestnut tan, shiny forehead, and weave on his hair.
Viewers noticed Travolta's appearance in the show, with many noting how it was different from what they had seen before. Some said his face looked "plastic" and that it looked like it had "melted."
Meanwhile, Travolta lost his wife, Preston, in July 2020. Although Preston was a significant part of his life, he held onto her spirit through memories and their children.
Travolta returned to social media two months after Preston died of breast cancer. The actor shared an image of him with Ella for a group selfie. At the time, he celebrated Tommy Lee's wife's birthday.
Before losing Preston, Travolta's son Jett died while on vacation in the Bahamas in 2009. Jett had a history of epileptic seizures, which were reported after his death.
Jett was only sixteen years old when he passed away. Travolta, an authorized pilot, mentioned in several interviews after Jett's death that his son had autism.