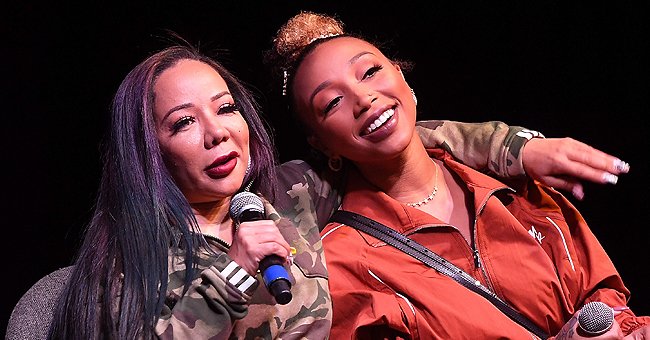 Getty Images
Check Out Tiny Harris' Daughter Zonnique's Arm Tattoo & Glowing Skin as She Poses in a New Pic
Tiny Harris's daughter Zonnique Pullins shows off the tattoo on her arm and her radiant skin in a new picture shared to the beauty's Instagram feed just yesterday.
Zonnique Pullins floors followers with a stunning picture exposing the tattoo above her elbow and a close-up of her refreshed, glowing skin in a post on her Instagram.
Zonnique is blessed with a lush head of curls that cascade over her forehead and perfectly frame her face. Zonnique also sports a Harry Potter T-shirt emblazoned with the Hogwarts crest.
The 24-year old mother has a dazzling nose ring and draws attention to her tattoo of the words "Your muse." Zonnique is confident and beautiful as always, and her new ink attests to that.
With her arm propped up, leaning her face casually on her hand, Zonnique is the picture of self-empowerment. The stepdaughter of rapper T.I. and daughter of Tiny Harris gave birth to her first child in December 2020. She said:
"At first I was definitely sad... but I feel like it was definitely God 's plan for me."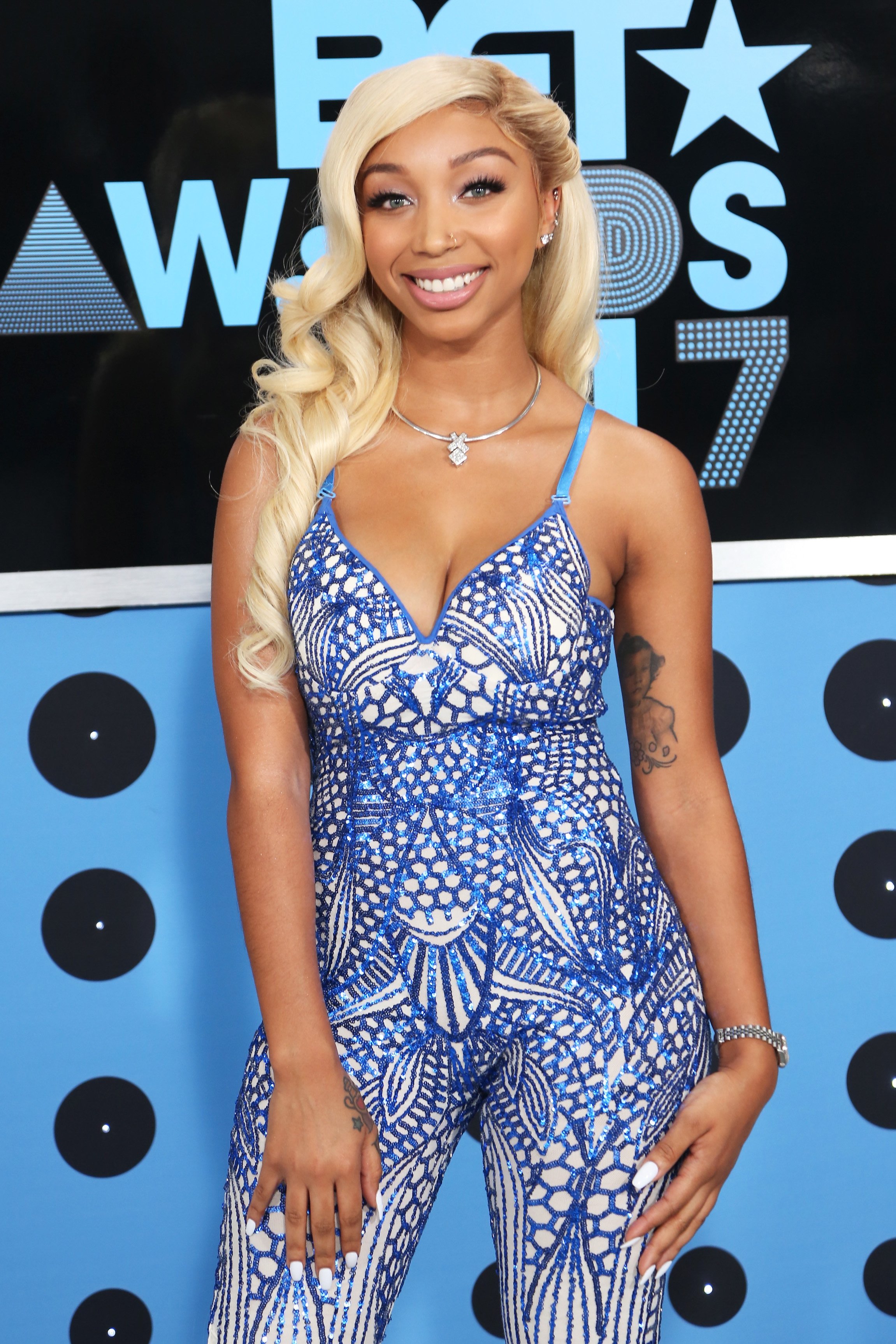 Zonnique Pullins attending the 2017 BET Awards in Los Angeles | Source: Getty Images
Before Zonnique even fell pregnant, her mother mentioned that she was excitedly awaiting grandchildren. In 2019, Zonnique and her boyfriend Badhunta Izzy attended a wedding where she caught the bride's bouquet.
Traditionally, it is known that whoever is lucky enough to snatch the bride's flowers is next in line for marriage. Izzy shared a picture from the wedding, and Harris made it known she was definitely for the couple.
When the news that Zonnique was with child surfaced, some of Harris' followers fired back with hateful comments.
Although Harris has seven children, apparently her youngest child, four-year-old Heiress, is keen for her mother to give her another sibling. Her reason for wanting a brother or sister is because she finds babies really cute.
Zonnique is not thrilled with her mother having another child and hopes that she won't go through with it. Besides that, Harris has a grandchild to dote on now too. In an Instagram caption, Harris said she was proud of Zonnique:
"u are amazingly beautiful. Everything about you! My Gbaby will be so Blessed to have u as a mother [sic]."
When the news that Zonnique was with child surfaced, some of Harris' followers fired back with hateful comments. Several people objected to the fact that Zonnique was unmarried and pregnant.
Someone even crudely suggested that Harris needed to teach her daughter how to be a wife and not just another baby mama. But Harris refused to let the haters rain on her excellent news and slammed back hard.
She pointed out that she had Zonnique when she was not married and that her daughter had turned out fine. Harris also reminded haters that having a husband was not the be-all-and-end-all of raising a child.
One almost feels sorry for the bold individual who thought they could get away with speaking so callously on Harris's feed, especially when everyone knows how much she cares about her family.
Please fill in your e-mail so we can share with you our top stories!