Diana Ross' Son Evan & Granddaughter Jagger Pose in Black & White Pics Wearing Trendy Ensembles
Diana Ross's son Evan Ross poses with his daughter Jagger Snow in stunning black and white pictures wearing trendy ensembles on his Instagram a day ago.
Evan Ross strikes several cool poses with his daughter Jagger in two posts shared on his Instagram account yesterday. Both Evan and Jagger pull faces and model confidently.
Evan was wearing a long black coat, and his small comrade donned a striped shirt. The father-daughter duo looked as though they were having a fair bit of fun together.
Evan shared the pictures with his 703.6k followers showing off his bond with the little girl and playfully making hand signs in the image.
Evan received a lot of support from his followers who saw the post and several commented praising the adorable father and his five-year-old daughter. One fan said:
"Twinning!"
At 31-years old, Evan is the youngest of Diana Ross's five children. He and his wife, Ashlee Simpson, have two children. Simpson also has a son from her previous marriage with Pete Wentz, Bronx Mowgli.
Last year, Simpson shared the blended family's first photoshoot on Bronx's birthday. In the picture, Evan and his wife looked extremely happy with Bronx smiling kindly, Ziggy bundled up in a blanket, and Jagger playfully laughing. 
Jagger Snow's grandmother, Diana Ross, was in the room when she was born.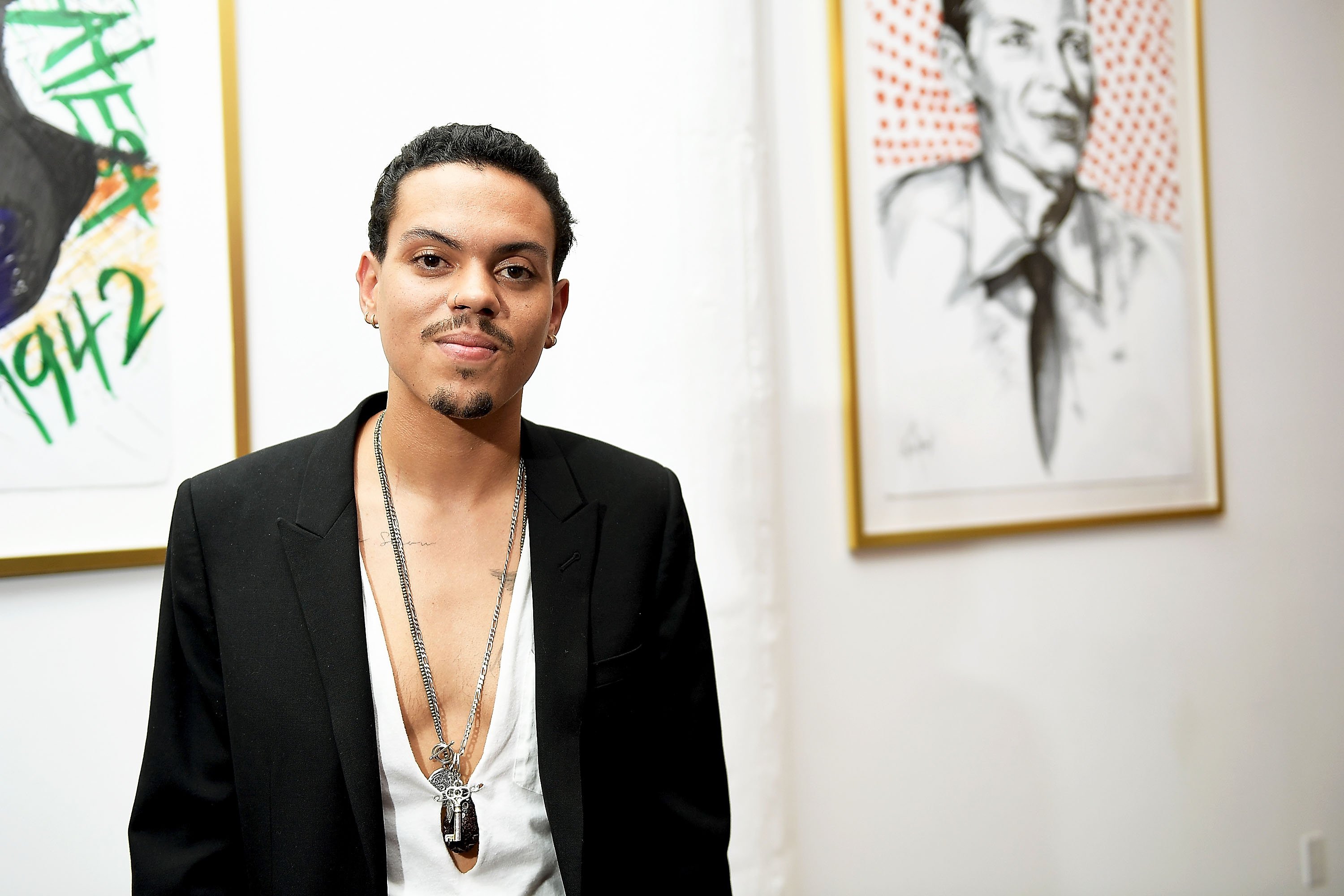 Simpson and Ross had their second child in October 2020 and have been smitten with him ever since. Ziggy Blu is Ross's first son, and he expressed how thrilled he was to meet his baby boy.
Ross and Simpson have been happily married since 2014, and the arrival of their second child brought the couple immense joy. Simpson announced Ziggy's birth on Instagram, saying:
"Ziggy Blu Ross. Our sweet boy has arrived! I'm so over the MOON we are so Blessed!"
Jagger Snow's grandmother, Diana Ross, was in the room when she was born. The 74-year old singing legend insisted on being present for the delivery of her granddaughter.
Ross and Simpson were incredibly touched that both their parents were at the hospital. They humorously said that they didn't expect Diana to be there but that they were unsurprised as she was a force to be reckoned with.
Diana maintains that her most immense pride and joy is her children. Therefore, it is not shocking that she would want to support her son and be near during this milestone in his life.
In 2019, Ross performed at the West Hollywood in Los Angeles with his wife, Simpson. His mother and sister Tracee Ellis Ross came to support him and were dressed to the nines.