'American Idol' Alum Jordin Sparks' Gray-Eyed Son Dana Looks like Mom Showing His Cute Braids
 Former "American Idol" winner Jordin Sparks took to her Instagram page to share the cutest pictures of her look-alike son, Dana Isaiah Jr.
Singer-songwriter Jordin Sparks is enjoying every moment she is spending with her toddler son, Dana Isaiah Jr. Her fans are loving it too, as Sparks regularly shares with them.
Sparks delighted those fans on Wednesday when she shared three adorable pictures of Dana Jr. playing outdoors and flaunting his cute braids as he posed for the camera.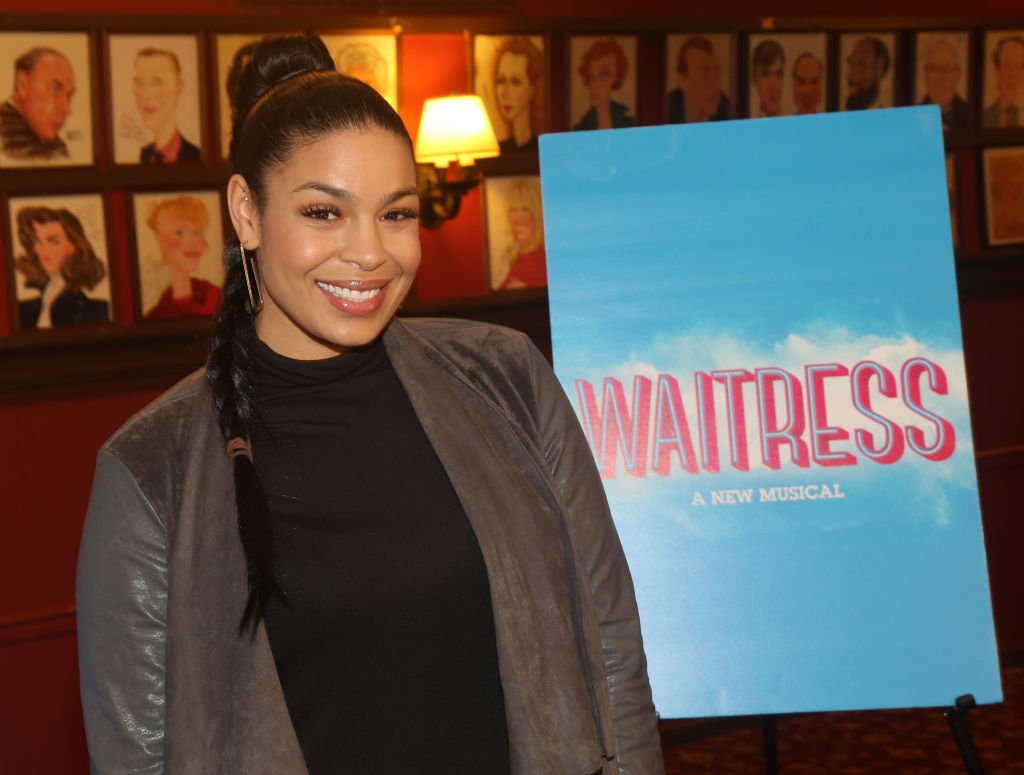 In the pictures, the little gray-eyed tot was clad in a grey-and-brown Kith jacket that he paired with grey sweatpants and black sneakers. In the first snapshot, he turned his face toward the camera and gave one of the most heartwarming smiles one can find on the internet. 
In the second picture, Dana Jr. posed beside a swimming pool. He stooped low and looked up at the camera, smiling infectiously as he did.
He remained smiling in the third snapshot, which showed him standing underneath a tree. In Spark's caption to the post, she mentioned her husband, Dana Isaiah Sr., writing:
 "What did I do to deserve this sweet spirit??? We did good, @_danaisaiah."
The singer's post and the pictures of her son thrilled many of her friends and fans who were awed by Dana Jr.'s free spirit and smile. British singer Natasha Beddingfield described the little tot as an angel, while one fan said he is adorable. 
Sparks and Isaiah welcomed their cute son on May 2, 2018. Since then, the singer has not been shy about opening up about motherhood. 
Soon after giving birth to her son, she spoke to ET and described him as perfect. Sparks said her son is really cute and calm, adding that he had huge lungs and may end up being a singer like her. 
Sparks managed to get the knife off her son's hands safely but looking back, she wished she checked inside the pantry well enough.
In 2019, she told People about a terrifying parenting moment with her son. She recalled being in the kitchen with him one day when she turned around to see him holding a huge grill knife in his hand. 
At first, she wondered how she would approach the situation as she could not get super excited so that her son would not start waving the knife. She also did not know how to take it from him without him waving it. The "No Air" singer described it as the craziest thing. 
Sparks managed to get the knife off her son's hands safely but looking back, she wished she checked inside the pantry well enough to ensure nothing dangerous was there before letting her son get there. 
It has now been almost three years since Isaiah and Sparks welcomed their son into their lives. Fans may be thinking the couple would want to add to that number. 
However, that is not the case as Sparks told Us Weekly last year that although she cannot say what would happen in the future, she was sure they would still have one child.
Sparks further said Dana Jr. is an amazing child and is more than enough for her and her husband. While the singer's fans would be surprised she and Isaiah have no plans of having more kids, they would agree that their son is indeed special.