LL Cool J's Wife of 25 Years Simone Smith Stuns in Animal-Print Coat & Heavy Boots (Photos)
LL Cool J's wife, Simone Smith, showed up and showed out in her recent Instagram post where she rocked heavy boots and a chic animal-print coat suited for a queen. 
LL Cool J and his wife, Simone Smith, have been married for a blissful 25 years, and while he holds it down in the music and television industry, she dominates when it comes to fashion.
The designer showed off her fashion prowess and let her happiness shine through in an outdoor photoshoot, which she later shared on her Instagram page.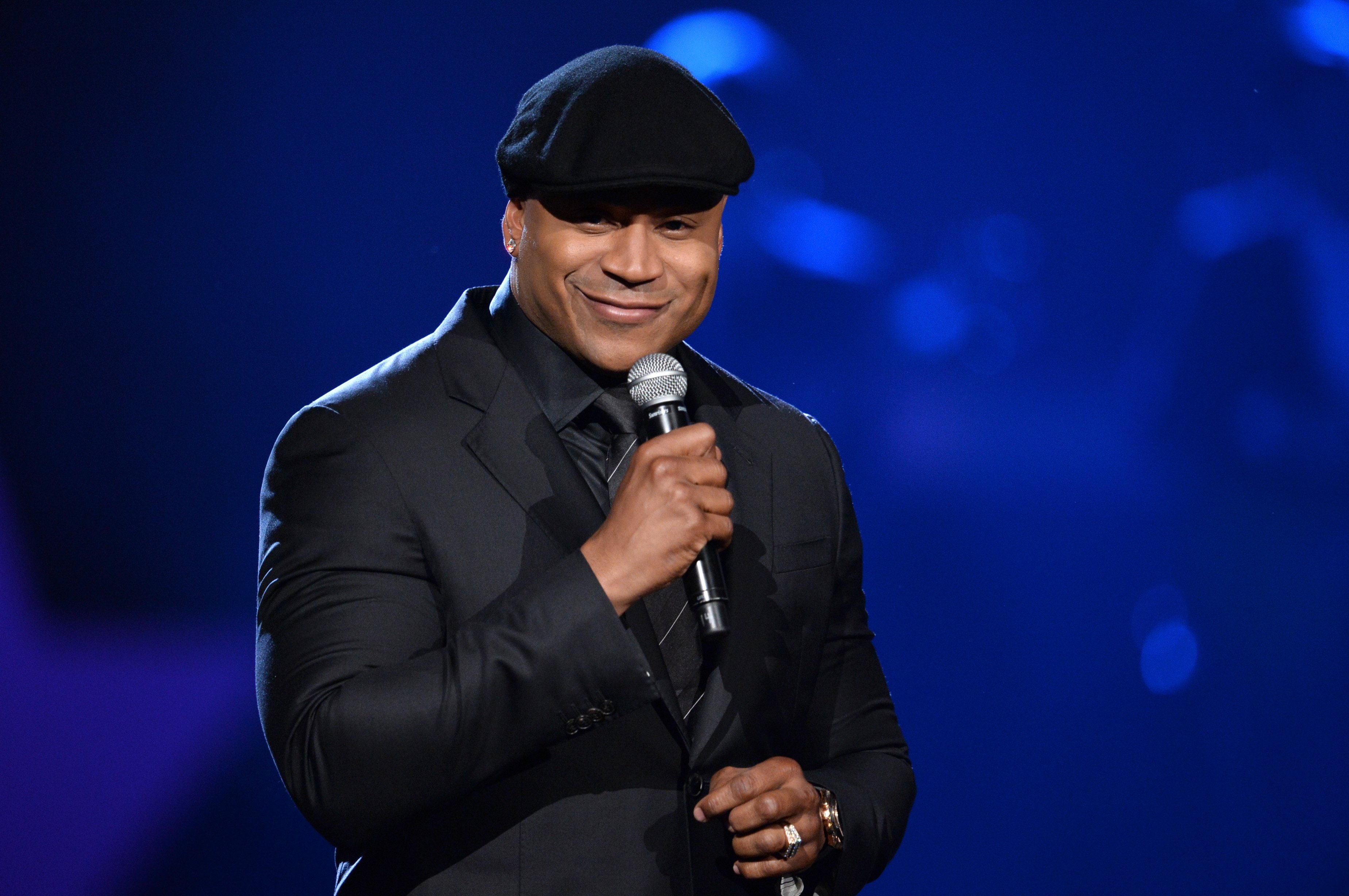 The first of the two photos showed Simone facing away from the camera with her arms in the air while she raised the "peace" sign with both hands. The caption read, "Mood: Queen."
Her outfit was at the center of attention as she rocked a knee-length animal-print coat with the words "QUEEN" printed in bold white letters across the back. Under the coat, she wore blue jeans tucked into her chunky black combat boots.
The second photo was Simone's closeup, flaunting her flawless sun-kissed skin which radiated against the lush leafy-green background. With her eyes closed and her hands clutching at the collar of the puffy jacket, the designer looked like a dream.
In addition to her refreshing glow, Simone took the opportunity to shine a light on her gorgeous gold earrings from her jewelry collaboration with singer Mary J. Blige. She captioned:
"This is that 'Ooh thank you Lord feeling.'"
Simone's fans were delighted to see her positive energy and took to her comments section to compliment everything about her look, from her stylish coat to her perfectly braided blonde hair.
One fan commented, "God is shining on you ... your glow is gorgeous," while another added, "Look at you looking all peaceful and happy." A third fan exclaimed, "The Glory Glow Up!"
Simone has every reason to smile and be thankful because she has been blessed with a strong marriage, beautiful children, and a successful career but, most importantly, improved health.
In 2004, the jewelry designer was diagnosed with rare bone cancer, which took a 15-hour surgery and a two and a half year recovery period. Fortunately, she won her battle and has been in remission ever since.
To celebrate her victory over the dreaded disease, Simone and LL Cool J, born James Todd Smith, became activists, using their resources to aid the fight against cancer.
The power couple started the "Beat Cancer Like A Boss" campaign, and Simone's eponymous jewelry line donates a portion of the proceeds to the American Cancer Association.