Woman Does Not Want to Let Ex-boyfriend Rent Her Flat
A 32-year-old woman named Xiomara inherited a house from her grandparents, so she moved into her new home with her 2-year-old daughter Sally about a month ago, soon noticing that the place was too big for just the two of them.              
Seeing a much-needed lucrative opportunity in this, the single mother soon started to look for someone to rent the downstairs apartment set at her grandparents' house, which is fully self-contained.
Even though she knew that she wasn't actually going to share a space with the would-be tenant, Xiomara admitted to being picky about who the person renting was going to be, mainly for practical reasons.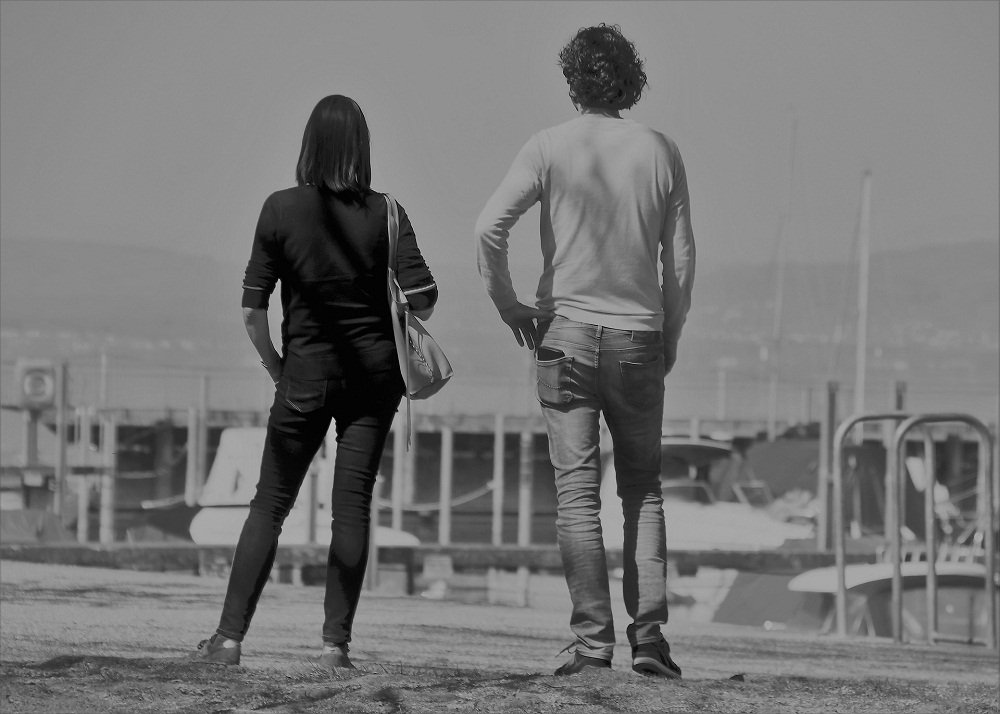 As Xiomara explains, the house is very close to a university, and she didn't want the downstairs apartment to become the site of loud parties or music late at night, so she hoped to find someone that wasn't up for trouble.
Xiomara offered the place for rent for a reasonable $150 per week, when the prices for similar places in her location are between $250 and 350, making it clear that it was forbidden to play music after 8 pm or to have large gatherings.
To Xiomara's surprise, one of the first applicants to rent the apartment was her once-boyfriend Clark, whom Xiomara dated between ages 22 and 26. He showed up for the interview, and she gave him a view of the place.
Right from the beginning, Xiomara politely told Clark that he might have been wasting his time visiting the place since she didn't consider him a likely tenant because of his liking for partying.
In fact, Xiomara remembers how frequently Clark was kicked out of flats because of his disregard for community rules, and on top of this, she didn't like his controlling ways, which she knew very well and which she still recognized.
All through the interview and viewing, Clark kept ignoring Xiomara's reserves. He talked as if he was sure that he would get the place, already making plans and giving her indications about how he wanted the furniture placed.
During the second viewing that Xiomara conducted, Clark showed up again unannounced, and Xiomara reacted by telling him that, unfortunately, she had already received a good offer and he couldn't move in.
This wasn't the truth, but only a "white lie" (as Xiomara put it) to get rid of him without making him uncomfortable because while she had a few people interested in the place, nobody had yet committed to renting it.
Two weeks later, however, Xiomara started to advertise the place again, and Clark didn't take long to start haling her again, prompting her to tell him to his face that she was never going to rent the place to him.
Even though Xiomara used a sperm donor to conceive her child, Clark wanted to convince Xiomara that Sally needed a father, and he offered to play that role for her daughter.
When things became harder to tolerate, with Clark constantly calling Xiomara to put pressure on her at all hours of the night, she ended up blocking him, only to find that he had been campaigning about it with their friends in common.
Now, their friends are trying to get Xiomara to give Clark a second chance to prove to her that he has matured, and they have managed to make her start to feel guilty about it.
What would you do in a situation like this? While it might sound fair to allow Clark to prove that he is a different man after six years, it is also a big decision to make.
If this #storyoftheday resonated with you and you want to read more stories to learn from and to think about, click here to read this one about a man who bought an expensive car instead of helping with his brother's surgery.