Gigi Hadid Displays Her Post-baby Body in a Selfie as She Gives a Glimpse of Her Midriff
Model Gigi Hadid showed her post-partum body in a selfie she posted to her Instagram feed. The new mom gave a glimpse of her midriff as she posed for the photos. 
New mom Gigi Hadid gave her followers a sneak peek of what her post-baby body looks like a few months after giving birth. Hadid posted selfies to her Instagram feed showing her midriff. 
The IMG Worldwide model became a mother in September 2020, and her 63.3 million followers have been dying to see how her body has been recovering since giving birth. Hadid gave a glimpse of her belly in her post.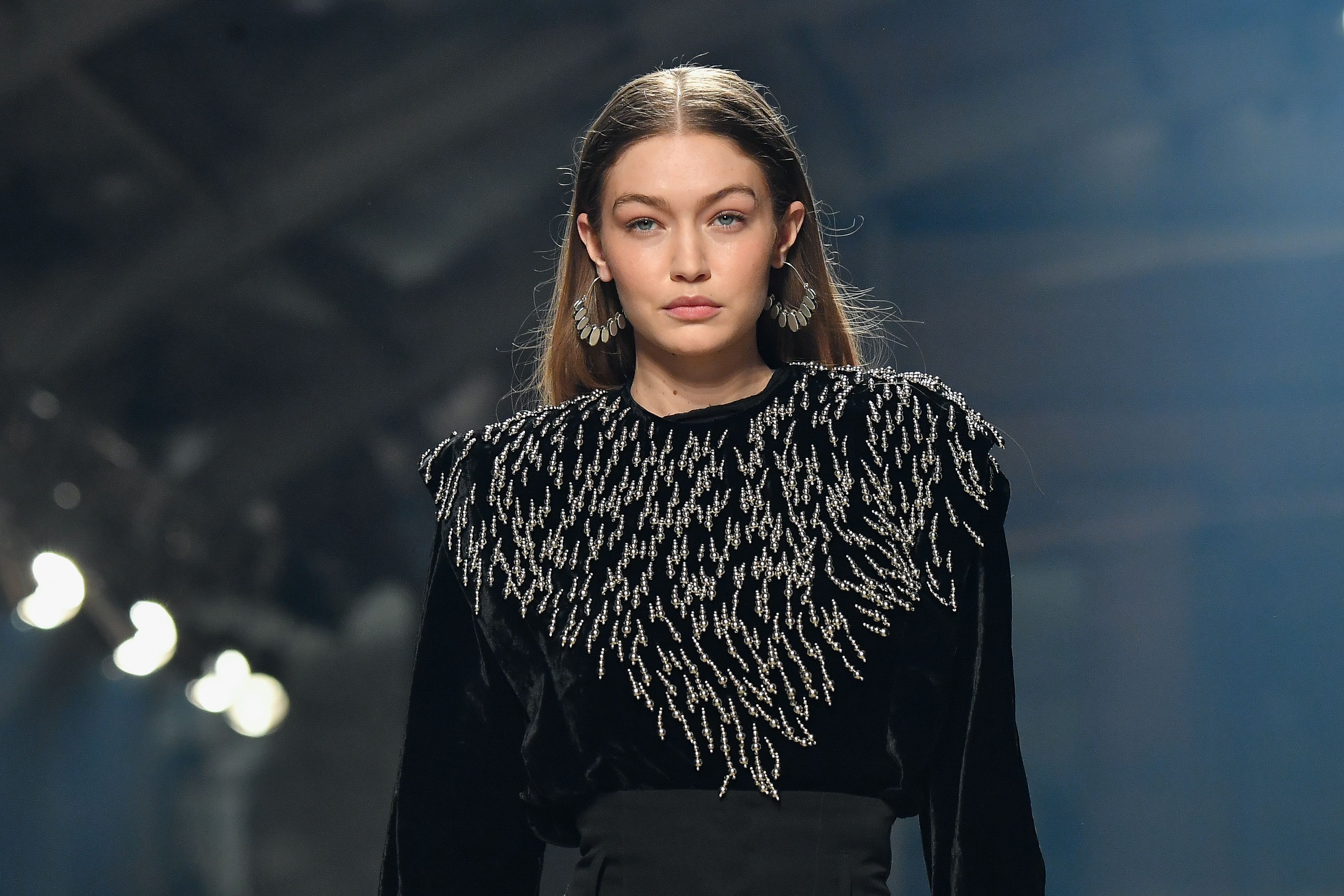 MODEL AND NEW MOTHER
As an internationally renowned model, there is plenty of pressure on the new mother to make a quick recovery after her baby girl's birth. Hadid took to Instagram to share a glimpse as to what her post-baby body is looking like. 
Wearing a white matching set, Hadid looked down to capture the pictures on her phone. Her shirt was hiked up, showing her belly button and a part of her midriff. The model is clearly on her way back to her former physique. She captioned the post: 
"workin 9-5 ?"
BABY KHAI
After bringing her baby girl into the world, the new mom was intentional about keeping on the down-low. The baby's father, former One Direction singer Zayn Malik, took to social media to share about her arrival. 
Malik and Hadid are now not only committed to one another but also in love.
Hadid also posted about the birth, but the two were tight-lipped about what they had named her. Only four months later did the model change her Instagram bio to "khai's mom," revealing their daughter's name to be Khai. 
FIRST DATE NIGHT 
The new parents are determined to still make time for one another amidst the little sleep and crazy schedule. Malik and Hadid prepared a home-cooked meal and went to the room next to Khai's to enjoy some quality time together. 
Khai's grandmother, Yolanda Hadid, stepped in to take care of her while the parents took some much deserved time for themselves. Yolanda has been of great help to the model and singer as an inside source elaborated, saying: 
"She is their built-in nurse and they are so grateful to have her."
LOVING THE SNAPS
Although the 25-year-old has resisted the urge to post about her little one consistently, the few snaps she shared have been double-tap worthy. 9 weeks after Khai arrived, Hadid shared the first pictures of her with her daughter. 
The post showed photos of Hadid cradling her baby in front of her in a carrier, along with a string of photos of the early Christmas decorations that she had put up as early as November. 
Regardless of their on-again-off-again relationship before the model's pregnancy, Malik and Hadid are now not only committed to one another but are also in love. 
Khai has evidently been a force that has united her parents in their mutual love for her. The family of three seems to be adjusting well to the new pace of life that revolves around caring for their little one.