Cloris Leachman Had Teared-Filled Reunion with Her 'The Mary Tyler Moore Show' Co-stars in 2013
Following the recent death of the legendary "Mary Tyler Moore Show" actress Cloris Leachman, here is a reflection of her final reunion with her co-stars before she passed.
The iconic "The Mary Tyler Moore Show" actress Cloris Leachman recently passed away after a long successful career. Former Hollywood Reporter columnist Sue Cameron opened up about the show's unforgettable 2013 reunion and said:
"Everybody was near tears most of the time."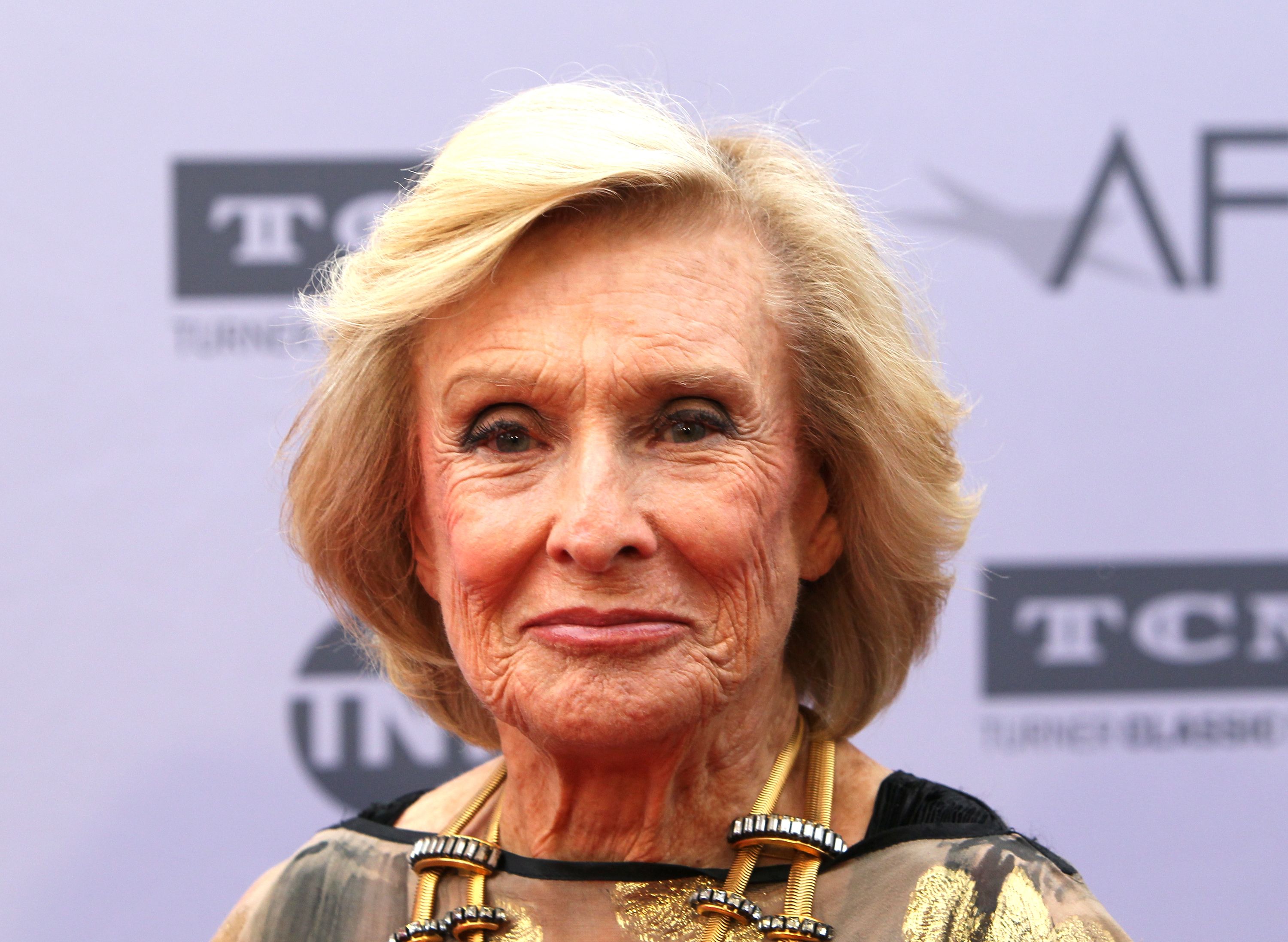 Narrating this story, Cameron shared that Leachman and her "Mary Tyler Moore" co-stars were asked to sit around a table while the team fixed up some things and reset the lights. She interestingly noted that none of them got up from the table.
As though a flip had been switched, they dropped the characters and started chattering like good old friends that had never departed from one another.
This reunion took place in 2013 when the show's cast, including Leachman, Valerie Harper, Mary Tyler Moore, Betty White, and Georgia Engel, met up for an episode of the TVLand sitcom "Hot In Cleveland."
All together again! pic.twitter.com/3jlCHHYo0X

— Jane Lynch (@janemarielynch) January 28, 2021
Cameron described the eccentric Leachman as "exactly the same" as she was during those days when she was still starring in the iconic show. The former THR columnist said Leachman was funny and crazy alongside her equally colorful and amusing co-stars.
Leachman and her co-stars always shared a strong and ever-connected bond even through the decades.
Hollywood has lost a star: Legendary actress, Cloris Leachman, has died at the age of 94. 💔 (📷: Getty) pic.twitter.com/pz3xf3iMnj

— E! News (@enews) January 28, 2021
According to Cameron, the co-stars were truly bonding with each other despite being apart since 1977, when the show ended. She also narrated a touching moment when the women convened backstage and had an emotional moment. 
Years after that teachable moment that Cameron witnessed, Moore passed away at the age of 80. Leachman, who was 90 at the time, shared her grief for her friend's death with People via a statement. She shared:
"My heart goes out to her husband, Robert — he was never more than a touch away from her...she was— sweet, kind, so tender, so delicate."
Cloris Leachman cracking up Gene Wilder on the set of Mel Brooks's YOUNG FRANKENSTEIN (1974). pic.twitter.com/VpxB3Ypcu1

— The Daily (@CriterionDaily) January 28, 2021
The late Leachman described her friend and co-star as America's sweetheart. Their 2013 reunion was the last time that they ever saw. Leachman and her co-stars always shared a strong and ever-connected bond even through the decades.
In her statement, she admitted that she had a strange feeling that that would be the last time that she and her dear friend would ever get to see each other. Sadly, she was not wrong.
RIP Cloris Leachman. My favorite performance in my favorite film comedy YOUNG FRANKENSTEIN. Early in my career, show biz doors opened for me because producers and casting people mistook me for her son. We looked alike and shared the same name - Englund. (Her married name then.) pic.twitter.com/KtmCtdWHv6

— Robert B. Englund (@RobertBEnglund) January 29, 2021
In 2017, months after Moore passed, Leachman was honored with PETA's Lifetime Achievement Award for her admirable longtime support of animal rights issues as well as becoming a vegetarian to support the cause.
Leachman sadly passed away on January 27 at the age of 94. Many tributes trooped in honor of the late icon from fellow stars and her fans. She would be missed sorely.