Kourtney Kardashian & Kendall Jenner Flaunt Curves Wearing Colorful Thong Bikinis in a Pool
Television personality and socialite Kourtney Kardashian and her sister, model Kendall Jenner, showed off their pert backsides as they rocked colorful swimsuits in new Instagram photos. 
The Kardashian and Jenner sisters have always been known for their influence, remarkable fashion prowess, and breathtaking good looks. This is why it is often hard for them to stay out of the news. 
Once again, doing what they are best known for — making waves — Kourtney Kardashian and Kendall Jenner were seen showing off their perfect figures in recent stunning Instagram photos.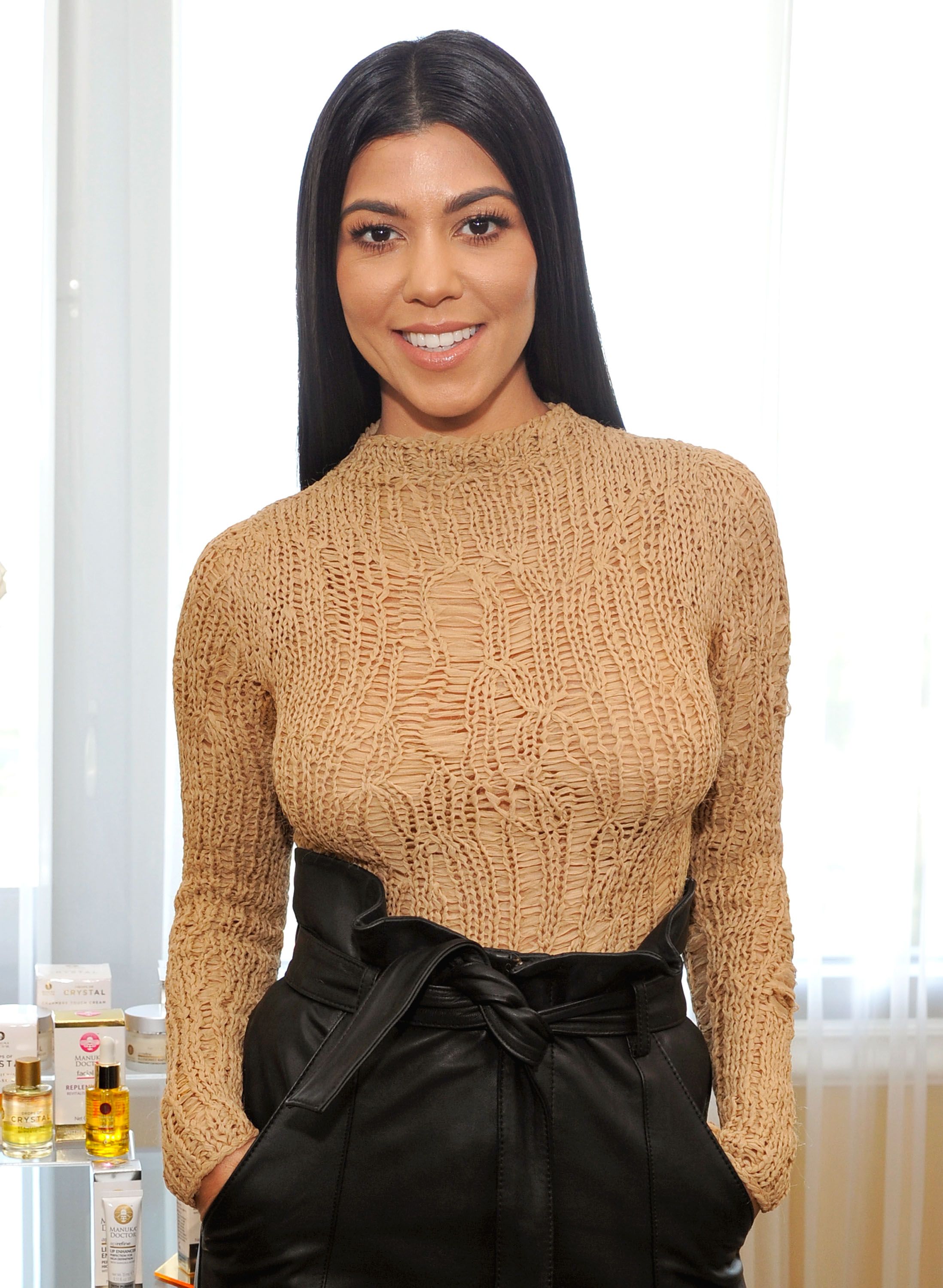 The pair were sitting at the edge of a pool with their backs to the camera, completely displaying their curves and pert backsides. The 41-year-old was clad in a shimmery blue stringed swimsuit, while the 25-year-old had on a hot, red set. 
The second photo showed them immersed in the water, sitting comfortably as they enjoyed a healthy plate of fruits. Kourtney gazed into the camera with a small smile playing on her lips, while Kendall seemed engrossed in the organic treat. 
The photos were posted on the mother-of-three's Instagram feed just yesterday, and it already racked up over two million likes and 5000 comments. Unsurprisingly, several fans could not get enough of the gorgeous candid shots. 
Also, the post was made the same day the first trailer of the final season of their family show, "Keeping Up With The Kardashians" was officially released.
The former lovebirds had come to the understanding that their relationship could not work romantically, so they were strictly friends. 
It was a bittersweet trip down memory lane that no doubt left viewers at the edge of their seats. This is no surprise as there were several captivating moments. 
They ranged from Khloe Kardashian revealing that she and her boyfriend, basketball star Tristan Thompson, might be making plans to have another child, to Kendall gushing that Kourtney and her ex-boyfriend Scott Disick were meant for each other.
The model made this statement after she spotted them sleeping on the couch together, looking adorable. It is, however, important to note that the socialite has taken her love life to another level as she recently started dating musician Travis Barker. 
A source disclosed that the pair were spending time with each other's families since they started dating, and they were getting along well with their kids. It was also added that though they care for each other, they are taking it slow. 
Disick also had a lot to say about his ex-girlfriend's new love interest. It was revealed that he was more than thrilled that she was moving on, especially since she had not been in the dating field for a while. 
In addition, the former lovebirds had come to the understanding that their relationship could not work romantically, so they are strictly friends and co-parents to their three kids, Mason, Penelope, and Reign.
It was also divulged that all the 37-year-old cared about was Kourtney's happiness, and he hopes she is in a good place. After dating her for several years, Disick's love for the socialite no doubt came from a place of true purity.