Chris Brown's Daughter Royalty Poses in a Lakers Uniform as She Has Mamba Day at Her School
Chris Brown's adorable six-year-old daughter Royalty Brown once again leaves fans and followers admiring her cuteness as she models a Lakers uniform to celebrate "Mamba Day" at school.
Chris Brown's daughter Royalty Brown posed in a miniature Lakers basketball team uniform for the acclaimed "Mamba Day," which recognizes Kobe Bryant's death, on her grandmother, Joyce Hawkin's Instagram page.
Royalty also shared a photograph on her own Instagram account for her 1 million followers. There is no doubt that the young lady is well on her way to becoming a social influencer.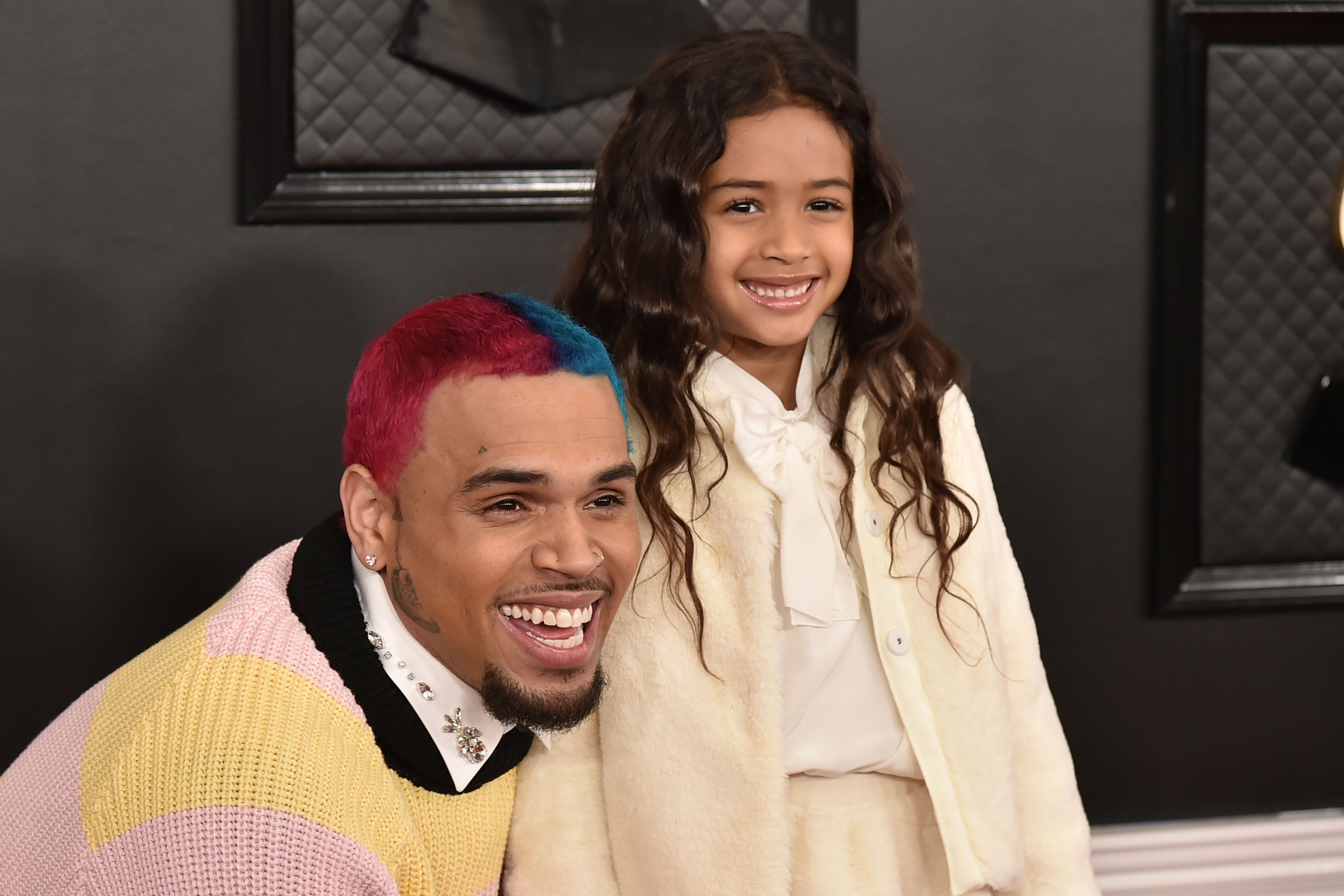 In Hawkins' post, Royalty flashes her trademark grin while lifting one leg up behind her back. The charming girl is also wearing a matching Lakers cap to finish the look. Her bright yellow sneakers complement the costume.
Royalty's post is a lot more casual than the one on her grandmother's feed and portrays her leaning casually against the wall. She titled the picture with a few heart emojis, saying:
"Mamba Day at school."
A few weeks ago, the proud Hawkins shared another picture of Royalty completely kitted out in ski clothing, a mask, and snow goggles. This January, Royalty visited Big Bear Lake, where she tried her hand at skiing and succeeded!
Once again, Royalty proves that she can do anything she sets her mind to. Hawkins shared several clips on her Instagram story of her granddaughter braving the slopes, both assisted and then by herself. 
Royalty often poses in matching clothing with her half-sister Sinatra L.A. and her mother [Nia Guzman].
The young internet sensation has taken fans and followers by storm with her fashion sense, slick dance moves, and sisterly devotion. A few months ago, she attempted her father's "Go Crazy" dance challenge and wowed everyone.
Her mother, Nia Guzman, filmed from the car while her eldest daughter kept in time and shook her lithe body with everything she had in her. Her father was equally as impressed as the rest of his fans. One person commented on the post saying:
"She is her father's child."
Royalty often poses in matching clothing with her half-sister Sinatra L.A. and her mother. Both Guzman and Royalty share pictures twinning on their Instagram feeds.
In one picture released last year, Royalty was seen holding her youngest sister's hand in a series of images shared by Guzman. Besides that, the little girl frequently stuns in her own posts on her Instagram page.
Although Royalty has a beautiful relationship with Sinatra, it has also come to light that she is a big fan of her little brother Aeko Catori Brown and has even changed his diapers.
Royalty has also started giving out free beauty advice on her social media page, providing her fans with her skincare routine that any content creator or viral beauty blogger would be envious of.