Check Out Dog the Bounty Hunter's Daughter Cecily's Touching Birthday Message to Brother Garry
Duane "Dog" Chapman's daughter Cecily shared a heartwarming tribute to her brother Garry to commemorate his 19th birthday. The doting sister shared a sweet photo that showed the tight bond they share.
The youngest of the Chapman family, Garry Chapman, became a year older and his family doted on him with elder sister Cecily Chapman taking the lead. Big sister Cecily took to Instagram to celebrate him.
Cecily shared a heartwarming photo of her and Garry enjoying a ride together. The celebrant was clad in an all-black ensemble on the driver's seat. He rocked a bomber jacket and kept a straight face, minding the road.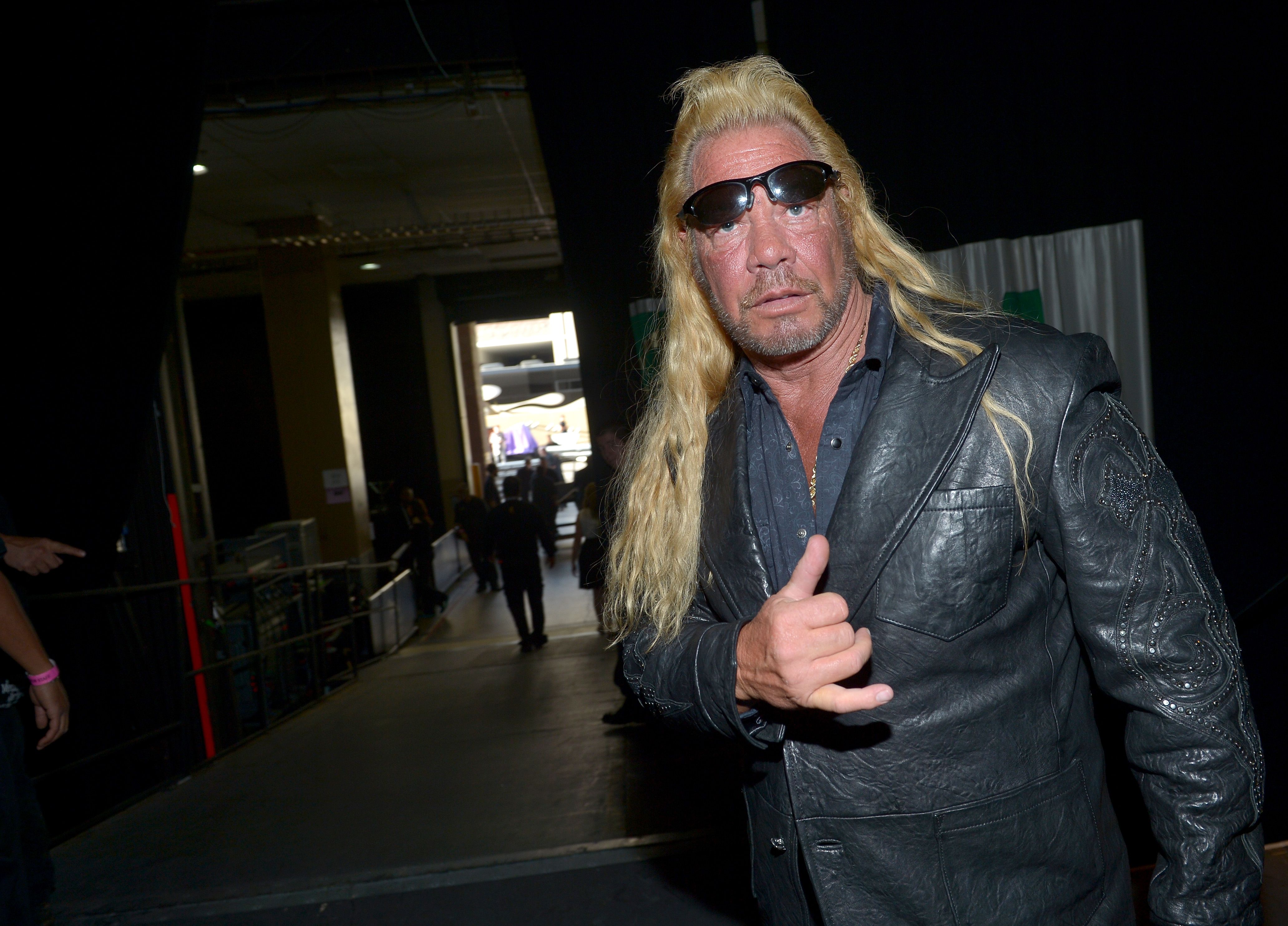 Cecily, however, stole the attention with her impressive beauty. Dressed in an oversized brown jacket over a white t-shirt with print, she flaunted her sweet look as she posed with one hand behind her head and pouted. She gushed about Garry, writing:
"Happiest Birthday, my big little brother @garrychapman! I'm so proud of you! Hope you have the best day! From Honolulu, we love you G love your big Sis & Mat!"
Fans celebrated the birthday boy in the comments section, lauding the tight bond between the sibling duo. Garry is the youngest son of Duane "Dog" Chapman, the bounty hunter he welcomed with his late wife, Beth.
Duane partnered with Cecily in an Instagram post as they showed off a cool T-shirt printed in honor of the late matriarch.
Although the teenager stays away from the spotlight, unlike the rest of his siblings, Duane never fails to toot his horn and proudly celebrates his achievements. Back in June, the sweet father surprised fans with a rare image of his son.
He reposted a photo of the teenager riding a horse in a field. Garry looked stylish and confident wearing a pair of tinted eyeglasses and a cowboy hat. In the accompanying caption, the "Dog the Bounty" star gushed over his boy.
He noted that he and his fiancee Francie Frane are super proud of him. The young man lives in Colorado. Months after his mom, Beth passed away in June 2019; he took to social to pay tribute, confessing that it gets hard at times.
Last February, Duane partnered with Cecily in an Instagram post as they showed off a cool T-shirt printed in honor of the late matriarch. The apparel, which has the words "For Beth" written across it, was made by an eco-friendly company.
The shirt is part of a collection that includes leggings, caps, and sports bras. Beth passed away following complications from throat cancer at the age of 51. She and the bounty hunter welcomed two children together, Bonnie and Garry.
The late matriarch had son Dominic and Cecily from her previous marriage, but
Duane
adopted her. The bounty hunter, on the other hand, has
nine children from
 four different women. Unfortunately, he lost two kids over the years.