'Keeping Up With the Kardashians' Reveals Emotional Final Season Teaser — See Fan Reactions
The "Keeping Up With the Kardashians'' clan took Twitter by storm on Thursday, posting an emotional trailer of their much-awaited final season that quickly garnered fan reactions.
The anticipated trailer for the final season of "Keeping Up With the Kardashians" revealed lots of teary goodbyes, highlighting famous moments that defined the show and kept it trending for 14 years on E! 
Fans were overcome with emotion, with many recognizing it was the end of an era. The show was the launchpad for the Kardashian clan. It was where many viewers first learned of the famous family.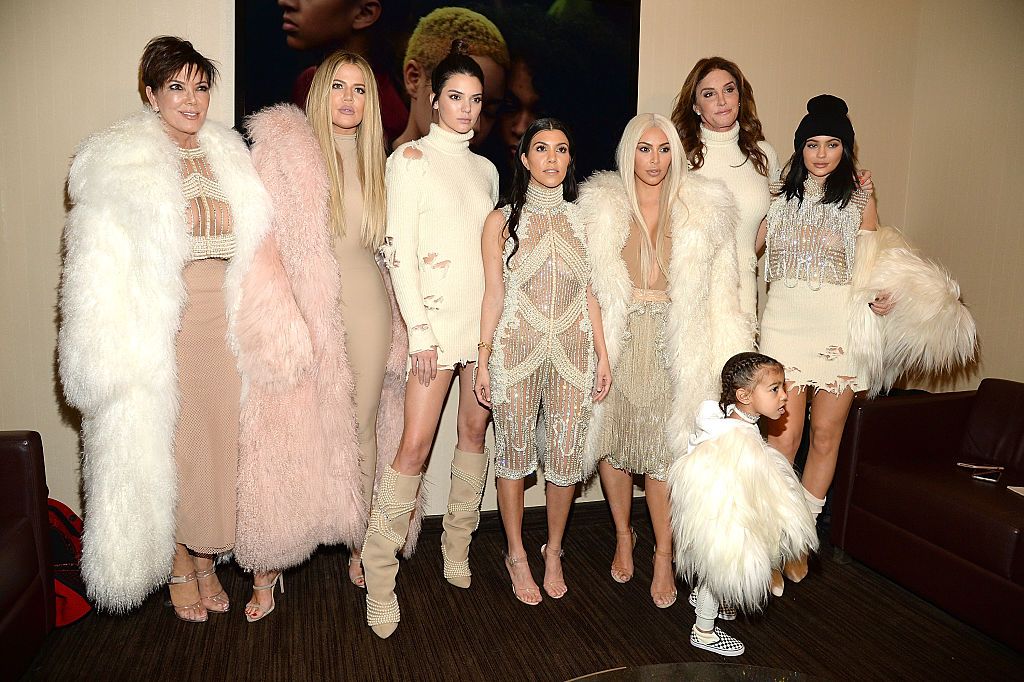 Co-created by Ryan Seacrest, the reality show first premiered in 2006. It followed the Kardashian-Jenner clan's lives, including the family's baby news, divorces, marriages, scandals, and even Caitlyn's transition. 
The trailer teased what fans have been hoping to witness from Khloe and Tristan Thompson's relationship to hinting at a Kourtney and Scott Disick reunion. Fans pleaded with the clan to keep airing. 
"Please don't stop filming! My adopted real mom loves your show, and so do i-We are going to miss you all."
The Kardashian-Jenner family took some time off in June before they began to film in July 2020. Kim took to Instagram to commemorate the final day of filming, sharing a celebratory meal with the crew. 
The last season notably concluded with Khloe considering a reconciliation with Thompson after battling COVID-19. Disick celebrated his 37th birthday by reuniting with the family after leaving rehab. 
Kim and Kanye, according to a source, are in secret settlement talks as they prepare for a divorce.
@KimKardashian @kourtneykardash @Kyliyjannar @KendallJenner @KrisJenner @khloekardashian I'm crying right now in my head I thought I would watch you beautiful people forever thank you so much for everything it means so much to see you all grow and become who you are today l❤️u pic.twitter.com/RZfNnuk0rv

— ✨Givenchy✨ (@tharawest_rob) January 29, 2021
The trailer left fans stunned, showing Khloe revealing to Thompson she wants another baby despite their public split after a cheating scandal with Kylie's friend. It also showed a hint at Scott and Kourtney possibly reconciling. 
Kim was all tears in the trailer, thanking the crew for their long term work. Matriarch Kris also broke down as she revealed they would no longer be filming. Kim sadly broke the news to fans on Instagram, 
"After what will be 14 years, 20 seasons, hundreds of episodes, and numerous spin-off shows, we are beyond grateful to all of you who've watched us for all of these years."
Please don't stop filming!, My adopted real mom loves your show and so do i-We are going to miss you all-Your shows was so much fun to watch-Wish yall with a lot of happiness, Take care Kardashians and God bless you all Thank you all for making my mom so happy Fare Well😢😭😭

— SerenityBTS (@ashelyblueberr1) January 28, 2021
Rob, who hasn't been seen on the show for quite some time, was featured on the clip. However, missing from the much-talked-about trailer was Caitlyn. The season is also set to feature Kim and Kanye's marital struggles. 
An insider has disclosed rapper Kanye West is not impressed with his marriage woes being featured in the final season. Kimye have recently been making headlines for their alleged impending divorce. 
You'll be back! One of the best reality shows ever made. It's been a pleasure watching your family grow in being part of this experience with you guys. Even though I'm just a fan big love

— Chris (@Queerusa) January 28, 2021
Kim and Kanye, according to a source, are in secret settlement talks as they prepare for a divorce. Rumors of their alleged split began in 2020 when Kanye shared controversial statements about aborting North. 
The Kardashians are, however, set to rule another platform. The famous clan announced they had signed a multi-year deal to create content exclusively for Hulu. The content will air in various territories globally.