Kimora Lee Simmons' Daughter Ming Puts Her Model Figure on Display in Ripped Jeans & T-Shirt
Kimora Lee Simmon's stunning daughter Ming Lee shared a sweet snap of herself with a friend dressed in matching torn jeans on Instagram.
Ming Lee Simmons is Baby Phat creator Kimora Lee Simmons' oldest child and her dad is the equally famous record producer Russell Simmons. Ming and her sister Aoki Lee Simmons have revitalized Baby Phat and become fashion icons.
Of the two sisters, Ming is the one who looks the most like Kimora, and in a recent photo she posted on Instagram alongside a friend, she looks a lot like the famous model's twin.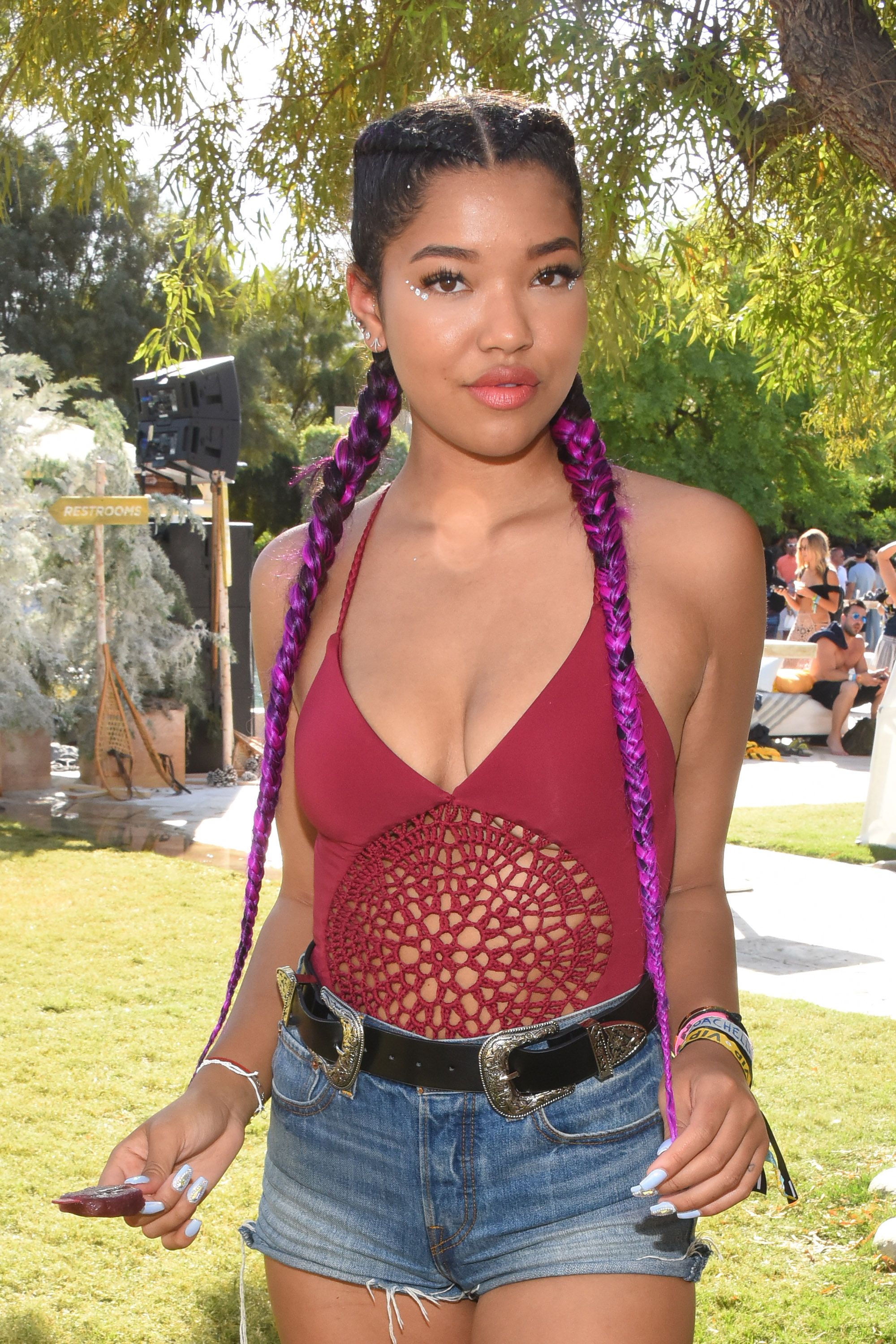 MOTHER AND DAUGHTER
Ming shared a gallery of snaps that showed her and a friend on what she described as "an adventure." The photos captured the two friends posing on top of a rock overlooking an arid landscape.
In the distance, six huge khaki-colored tents can be seen set up in a plain with occasional conical rocky outcrops. Small dark figures that look like people appear to be milling around the tents.
Ming and her sister Aoki always closed Baby Phat's fashion shows during New York Fashion Week with their mother.
LOOKALIKES
The two friends are both dressed in light-colored stonewashed ripped jeans. Ming's friend is wearing a white Rolling Stones T-shirt, and Ming is wearing an identical T-shirt in black.
Ming's friend's sneakers are black and white, and Ming's are green and white. The two girls wore their long black hair loose, and Ming accessorized with large, dramatic hoop earrings.  
FASHION ICON
Being raised by a fashion icon has guaranteed that the Lee Simmons sisters have impeccable taste and a unique style all of their own. And of course, it's not just that they inherited their mom's stunning looks.
From the time she was a little girl, Ming and her sister Aoki always closed Baby Phat's fashion shows during New York Fashion Week with their mother, and they have been modeling ever since.
Ming admits that her mother has been a huge influence on her, and she treasures her guidance and advice. According to Ming, Kimora's best advice is simple and to the point:
"Don't be too naked."
Ming and Aoki are both in college. Ming is particularly proud of her little sister who was admitted to Harvard at the age of 16. Ming has three more siblings, Wolfe Lee Leissner, 5, Gary Lee Leissner,10, and Kenzo Lee Hounsou, 11.