'Home Town's Ben and Erin Napier — Quick Facts about the Couple's Life and TV Show
HGTV often features pair who make watching homes be decorated more interesting. But if you have not heard of "Home Town" couple Ben and Erin Napier, you have missed out.
Ben and Erin Napier are a perfect on-camera team, but their story is so captivating that it even deserves its own show. They both attended the same university, where they met for the first time.
However, it was not until a photoshoot for the yearbook that they really got to know each other, and then they began dating. Here are all the facts you need to know about the couple.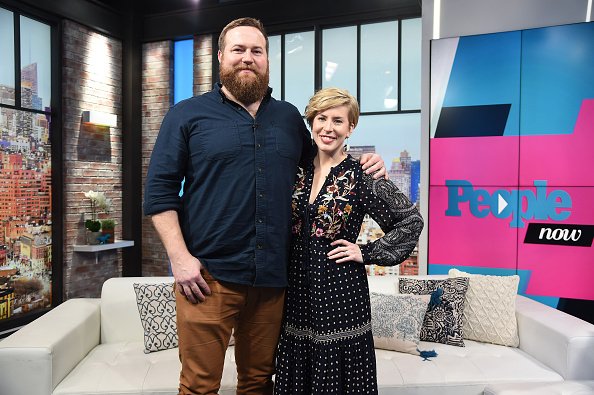 TV SHOW FEELS LIKE A NORMAL JOB
Ben once said in an interview that having a television show doesn't seem like a big deal, noting that working from 8 a.m. to 5 p.m. each day wasn't as thrilling as one might believe.
Although some viewers tell Ben and Erin they are so lucky to be on TV, the couple insisted that it just a normal job. They said that they get up, go to work with colleagues, and then go home.
OCCASIONALLY THEY DON'T WORK
Ben and Erin don't have many days off between running their companies Laurel Mercantile and Scotsman Co., a furniture line with Vaughn-Bassett, and filming the show.
However, Ben shared that they will choose a leisurely breakfast together with their beautiful daughter Helen when they have a chance to sleep in and relax a bit.
THE COUPLE'S LOVE STORY
Ben and Erin met on December 7, 2004, at the University of Mississippi. Erin was in the art school, but she had been crushing on Ben for a long time before they actually met.
When Erin finally met Ben, who was popular at their university at the time, she was thrilled to hear him say that he wanted to tell her something. He explained that he'd fallen in love with her.
THEY CO-WROTE A BOOK
Ben and Erin wrote a book together called "Make Something Good Today." The book tells the story of the couple's journey to fame, from their struggles to triumphs.
THEY ARE BIG INTO ROMANCE
Erin once revealed she is greeted by a sweet surprise every morning from Ben. She said that he wakes up before her every day and writes her a letter. It is a short one, but it is a letter, she explained.
And since Erin does not make coffee, she drinks Coke; he's got one waiting. Ben, who described Erin as his dream girl, has been following the thoughtful morning ritual for some time now.
THEIR ALARM CLOCK
On days when they do not wake up early, their daughter, Helen, acts as an alarm clock. Helen says, "da da" as soon as she wakes up every morning. 
THE PROPOSAL
Ben proposed to Erin in 2007 in a bookstore. The following year they exchanged wedding vows. Ben keeps making Erin a new book each year to commemorate their engagement.
BEN SWEATS WHILE HELEN SLEEPS
In an interview with HGTV, Ben said he tends to finish his workout before Helen wakes up. She really likes his eggs, so he'll make a few so they can share them in the morning. 
ERIN'S TOUGH SIDE
Erin discovered social media could be cruel again when she had to blast some fans over offensive comments they made about her daughter Helen and her hair online.