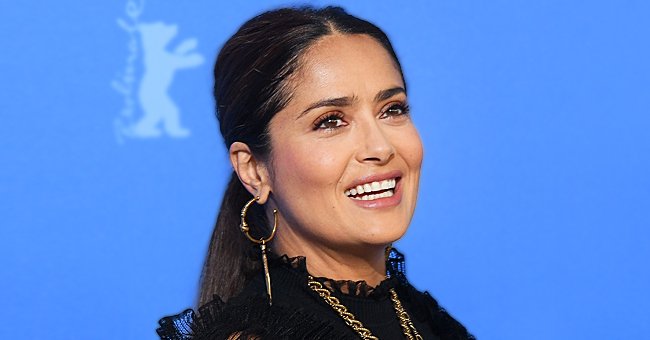 Getty Images
Salma Hayek a Shares Breathtaking Throwback Photo Showing Her Endless Legs in Stylish Stilettos

"The Roads Not Taken" star Salma Hayek surprised her devoted fans on social media with a breathtaking black and white picture of herself as a "throwback Thursday."
54-year-old Mexican-American actress Salma Hayek, like many other celebrities, is a big enthusiast of the "throwback Thursdays" tradition on social media. She loves to show old images of herself that prove how little she has aged.
On January 28, 2020, Hayek once again took to her Instagram feed to share a throwback image of herself that drew attention to her long, slender legs, styled with the addition of high-heeled sandals.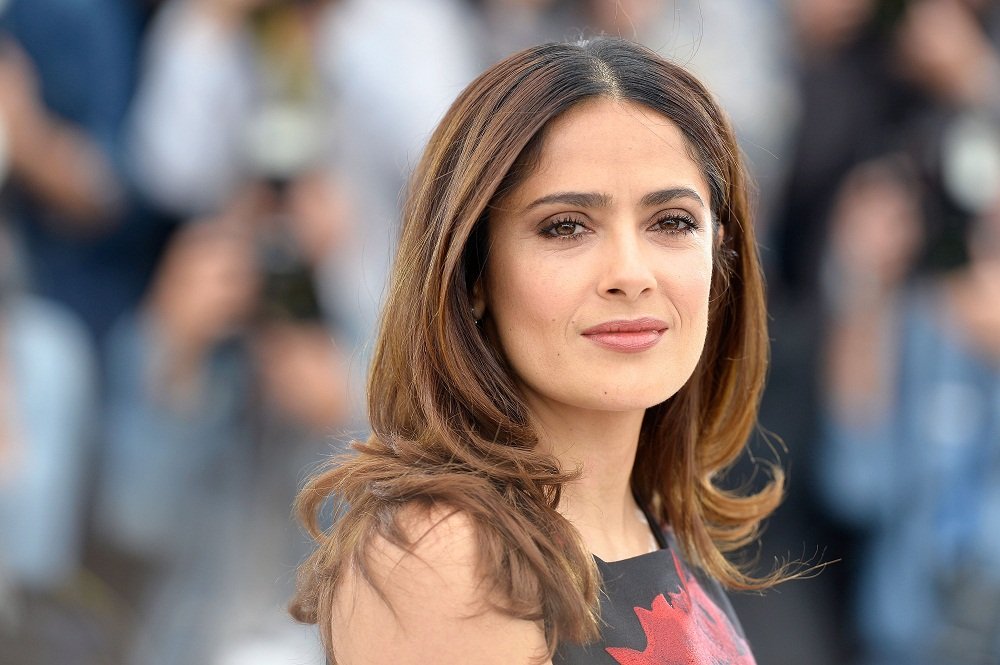 Salma Hayek during the 68th annual Cannes Film Festival in Cannes, France in May, 2015. | Image: Getty Images.
"#tbt," Hayek captioned the black and white picture on which she is seen in a dressing room as she looks away from a makeup mirror to face the camera. She is holding her head with one hand as her dark hair hangs freely.
Hayek gives the camera a suggestive look with her lips partially separated. She is wearing a two-piece black ensemble with a mini skirt with shiny ornaments and a top with a see-through back and long-sleeves.
BACK TO COLD LONDON
The throwback image shared by Hayek came shortly after the actress returned from her latest beach getaway to her London home, where she has seen herself forced to put her warm clothes back on.
Upon returning home, Hayek went out during a snowy day to have fun with her two dogs and a cute little owl that she can be seen holding up in her fist, visibly amused.
Hayek also joined the fun of the Bernie Sanders meme, which originated during the 2021 presidential inauguration. She photoshopped the famous image of the US senator sitting with his hands and legs crossed.
"It snowed in London, I ran out to play with my dogs and my owl and guess who showed up... #berniesanders," Hayek wrote in the post's caption, repeating the message in Spanish below for her Latin American fans.
But just one day earlier, Hayek was still gushing about her days enjoying herself in warm weather and close to the sea, with the star sharing an outstanding picture of herself wearing a red swimsuit in a paradisiac destination.
"#sundayvibes," Hayek captioned the image, on which it is evident that age is just a number for her, considering that her body looks better than ever even though she is four years past the age of 50.
FAREWELL TO 2020
After what was an unprecedented and tense year for most of us, Hayek wanted to make sure that she said farewell to 2020 with the best energies, so she did what she loves to do the most in her free time, go to the beach.
In one of her last Instagram post of 2020, Hayek appeared wearing a magenta bikini on top of which she threw a white and pink shirt to protect her back and shoulders, expressing her gratitude for being healthy after a tumultuous year.
Please fill in your e-mail so we can share with you our top stories!