Youtube/Crisis What Crisis?
Nile Rodgers Has Been Unable to Bury His Mom a Month after Her Death Due to COVID Restrictions

Iconic guitarist Nile Rodgers lost his mom a month ago to stage VI Alzheimer's disease, and in a recent interview, he revealed that her body is in a refrigerator.
Losing a loved one is sad enough but not being able to give them befitting last respects is even more heartbreaking. This is exactly how guitarist Nile Rodgers feels.
Rodgers lost his mother to stage VI Alzheimer's disease last December; the singer has been vocal about how heartbroken he is about his mother's demise.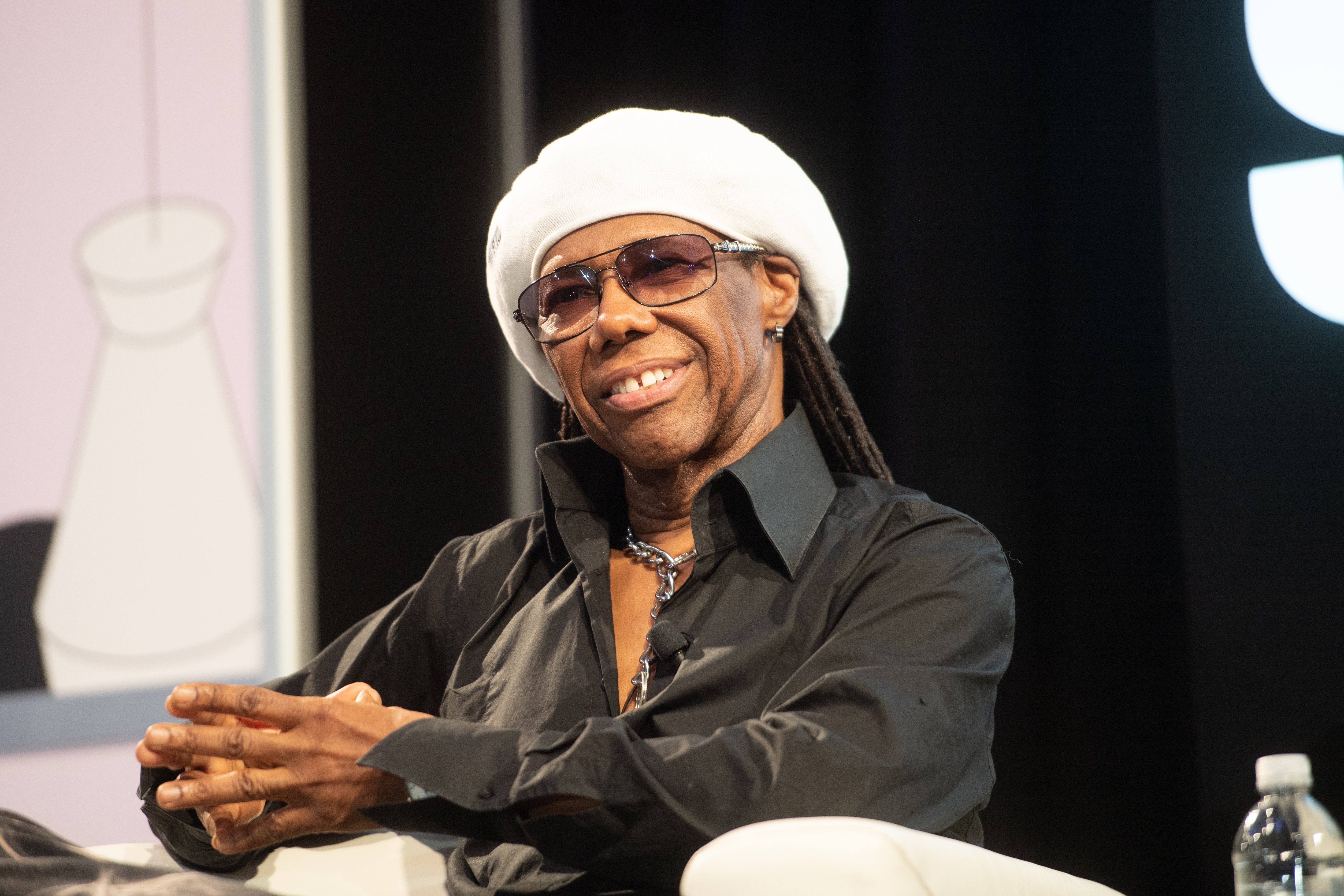 Nile Rodgers speaks onstage during the Featured Session: Nile Rodgers & Merck Mercuriadis - 2019 SXSW Conference and Festivals at Austin Convention Center on March 14, 2019. | Photo: Getty Images
More heartbreaking for Rodgers is that he cannot give his mother a proper funeral even though it has been over a month since she passed on.
Rodgers spoke to Andy Coulson for Friday's episode of "Crisis What Crisis" podcast and talked about his mother's death and how it has affected him.
A shocking revelation he made during the interview was that he has not given his mom a funeral. Rodgers revealed that the family is yet to arrange the funeral of his late mother, Beverly Goodman.
Reflecting on his crisis, the guitarist said that COVID-19 had inhibited him from making any funeral plans and grieving his 82-year-old mom the way she deserves.
The 68-year-old further revealed that his late mother's body lies in a refrigerator in a truck, and he is left heartbroken by that. Rodgers said the sight reminds him of people being buried in mass graves.
Rodgers himself has battled some health concerns in recent years but has described his health as fantastic.
Since the musician lost his 82-year-old mom, he has never stopped posting about his affection for her. Her death left him devastated.
Following her death, the 68-year-old shared a heart touching photo of him alongside his mother in a hospital. From his caption of the post, he revealed that he was there when she breathed her last.
Rodgers has often spoken kindly of his mother and her love for him. Although his parents were drug addicts, the guitarist said he could get over their self-centeredness because of their loving nature.
Despite having Alzheimer's disease, Rodgers revealed that his mom developed a love for singing. In a tweet, the guitarist said his mother remembered all the lyrics of his song and sang them.
Rodgers reportedly said that he is unsure if the disease runs in their bloodline, but he is ready to give his brains to the doctor for further examination.
Rodgers himself has battled some health concerns in recent years but has described his health as fantastic. Alongside improved health, he is experiencing a rejuvenated career.
Please fill in your e-mail so we can share with you our top stories!