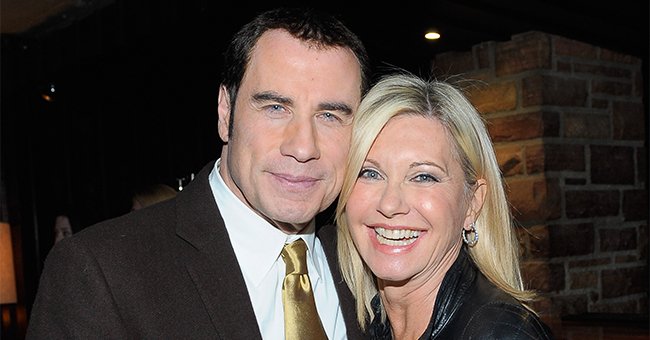 Getty Images
Us Weekly: Olivia Newton-John Felt Anxious Kissing John Travolta, but Says It Was Enjoyable
During a recent interview, actress Olivia Newton-John Olivia dished about some behind the scenes details of the on-screen kiss she shared with fellow actor John Travolta in the film "Grease."
Late last month, Olivia Newton-John, 72, was interviewed by "Us Weekly" about her role on "Grease." The star confessed that she'd had some very romantic scenes in her acting roles.
The publication asked the actress to explain what her first on-screen kiss with John Travolta was like. Newton-John revealed that it actually happened in the opening scene of the fan-favorite movie.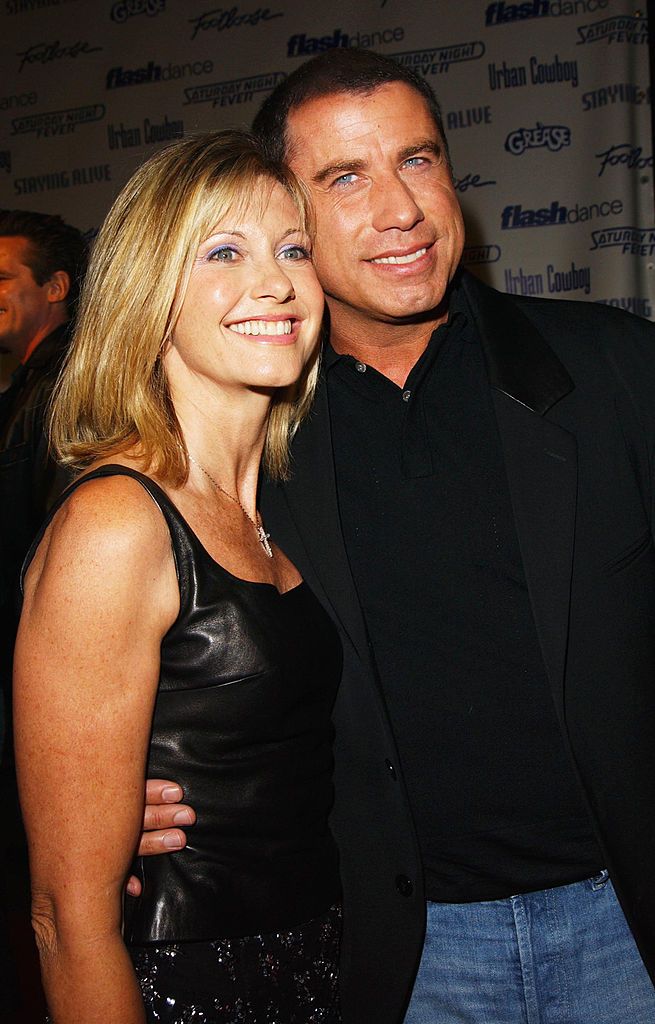 Olivia Newton-John and John Travolta at the Celebration of Paramount Studio's 90th Anniversary with the release of six all-time musical favorites on September 22, 2002, in Los Angeles, California | Photo: Jon Kopaloff/Getty Images
She recalled how they were at a beach at the time and that it had been a beautiful day. The actress shared how they got to play around in the water on that lovely day while shooting the scene.
The star admitted that she didn't remember all the details of the moment, but she did recall that the moment had been exciting because the film was starting. Things were out of order, but they still kissed.
Newton-John continued sharing about the experience by revealing that she'd been "nervous" before kissing Travolta, 66. She recalled how they'd sat together on a rock before the actual kiss.
The part where they sat together was also featured in the movie. At the time, the waves broke over them in the beautiful scene; however, the actress wasn't sure about when they actually hit.
She couldn't recall properly whether they happened before or after the kissing scene because her hair stayed perfect and wasn't wet. Despite this, she remembered that it was a special day, adding:
"It was really a nice way to get to know John a little bit because we hadn't spent all that much time together."
Travolta and Newton-John were practically strangers to each other when all this went down. They'd done some dance rehearsals, but that kissing scene was the first time they were acting together, with the star noting:
"It was lovely. It was special."
Sadly, the star couldn't remember everything exactly as it was because they'd shot the film more than four decades ago. She described Travolta as a sweet and lovely man who made her acting role easy.
The actress recalled how he encouraged her to push her acting limits and was also quite thoughtful at the same time. He even messed up a scene so Newton-John could redo scenes.
Since then, the two actors have become very close friends. Besides her acting, Olivia Newton-John has been publicly battling breast cancer, and in 2019, she shared how she was doing.
Olivia Newton-John described the late star's death as a tragic loss.
She explained how she was doing well while living with stage 4 cancer. At the time, the actress was on the red carpet at 2019's Industry Dance Awards & Cancer Benefit Show at the Avalon Theater in Hollywood.
Since Travolta lost his wife, Kelly Preston, to cancer last July, Newton-John said she was much more determined to help find a cure for cancer. The actress described the late star's death as a tragic loss.
In January 2019, Travolta also confirmed that his friend was doing fine amid her cancer battle. At the time, he was attending the 2019 G'Day USA Los Angeles Gala to Honor Australians.
Please fill in your e-mail so we can share with you our top stories!