'Blue Bloods' Actor Tom Selleck Turns 76 — See the Birthday Messages from His Co-stars
Star of "Blue Bloods," Tom Selleck turned 76 on 29 January, and some of his co-stars sent sweet messages on social media to celebrate their colleague and friend. Selleck has starred on "Blue Bloods" since 2010. 
Tom Selleck's co-stars from the hit cop drama "Blue Bloods" took to Instagram recently to share birthday messages for the veteran actor, who turned 76. 
Abigail Hawk, who portrays Detective Abigail Baker on the series, paid tribute to Selleck with a photo of the actor in a close-up shot while smoking a cigar. Hawk referred to Selleck as her commissioner for all eternity in her caption.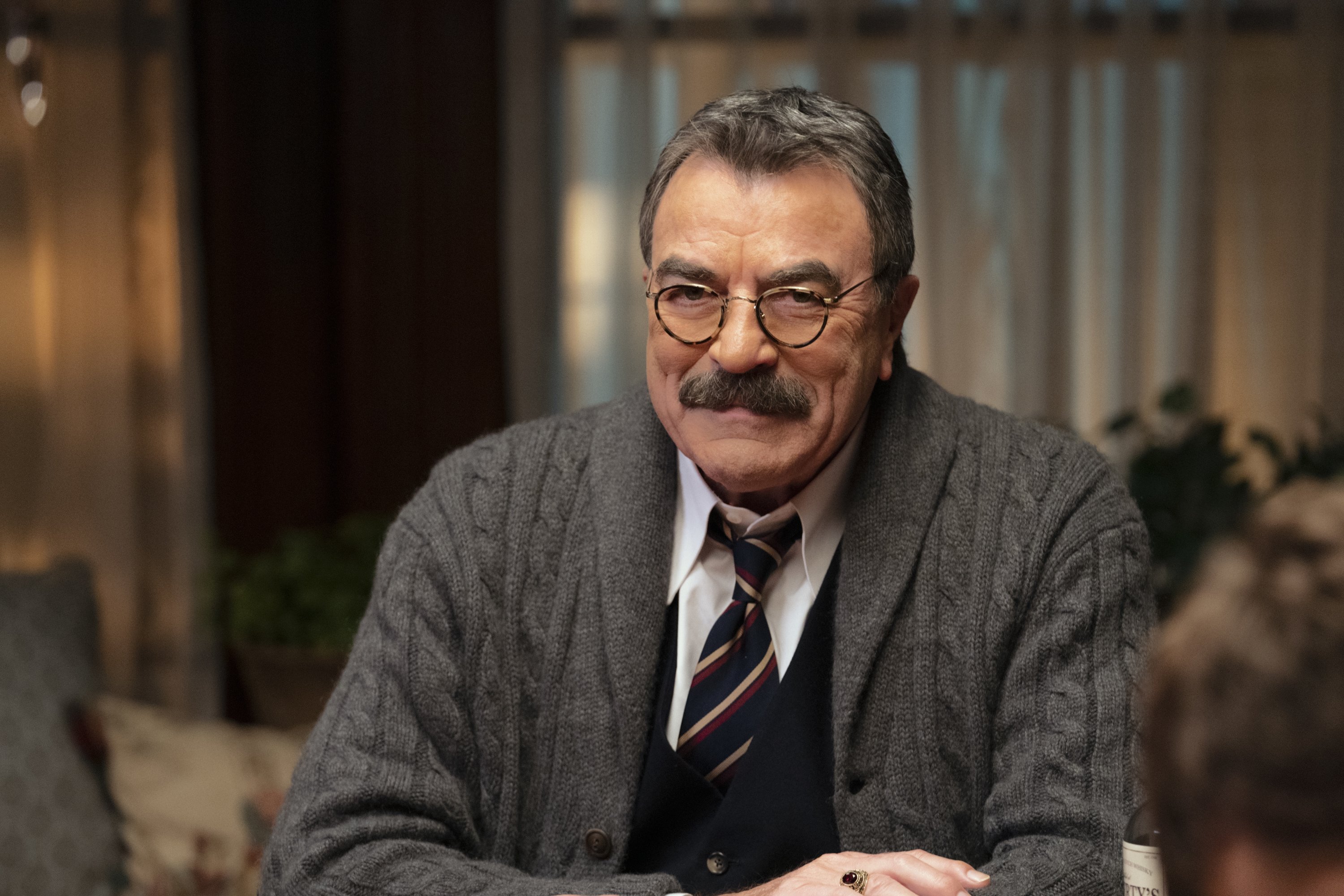 Another sweet message was shared courtesy of fellow co-star Sami Gayle, who plays one of Selleck's grandchildren. Gayle shared a snap of a birthday cake that contained pics of a few of the cast members from the show.   
The actress pointed out the photo was a throwback from before the pandemic before social distancing being a requirement, as Selleck was caught just as he was about to blow out the candles on his birthday cake, with Gayle writing in her caption: 
"Happy Birthday to the best TV Granddad!" 
"Blue Bloods" has earned the actor tremendous respect from fans and law enforcement members alike, with real NYPD officers known to salute Selleck when they encounter him in public, a gesture of respect for a police commissioner. 
As a former member of the California Army National Guard, Selleck has earned the acclaim afforded to him, given he's a member of society who has served his country. 
Known for iconic roles, including that of Thomas Magnum in the '80s hit, "Magnum P.I.," he also lent his talents in the movie "Three Men and a Baby" and had a guest-starring role as Monica's much older love interest in the sitcom, "Friends."
When once asked about his most memorable episode from "Blue Bloods," Selleck admitted to being moved by being the first production team that was allowed to film at the 911 memorial site, as he mentioned: 
"It was a very important show, very emotional show for Frank. I'm very proud of that." 
Selleck was born on 29 January in Detroit, Michigan, to Robert Dean Selleck, who worked as a real estate investor, and Martha Jagger, who became a homemaker. Sellek is descended from English immigrants. 
His first-ever television appearance was in 1965 on "The Dating Game" as a college senior. He returned to compete on the same show in 1967 but lost both times. In 1998 he was named one of the 50 most beautiful people by "People Magazine." 
Selleck admitted to quitting "Magnum P.I." in order to prioritize his family. 
Selleck has been married to Jillie Mack since 1987, whom he met while she played Rumpleteazer in the West End's "Cats" production. He later admitted to returning to the show several times because he wanted to keep seeing Mack. 
Selleck wed Mack 5 years later in secret in Lake Tahoe, Nevada, where even the priest wasn't notified of who he would be presiding over until minutes before the ceremony. Selleck admitted to quitting "Magnum P.I." to prioritize his family.