'People Under the Stairs' Rapper Double K Dies Age 43
Rapper and member of "People Under the Stairs," Double K has died in his home at 43. Tributes have poured in from the hip hop fraternity including, DJ Wicked, and Quest Love, to a few.  
One half of the L.A. rap duo, "People Under the Stairs," Double K has died at 43. The coroner confirmed Double K's died in his home on 30 January, with no cause of death yet released. Friend DJ Mark Luv said he passed away in his sleep. 
Founder of Hiphopphilosophy.com radio, A.C., the Program Director, shared a tribute video with his Instagram followers on Sunday. He played several of Double K's songs while broadcasting from his studio, as he sat in front of the mic.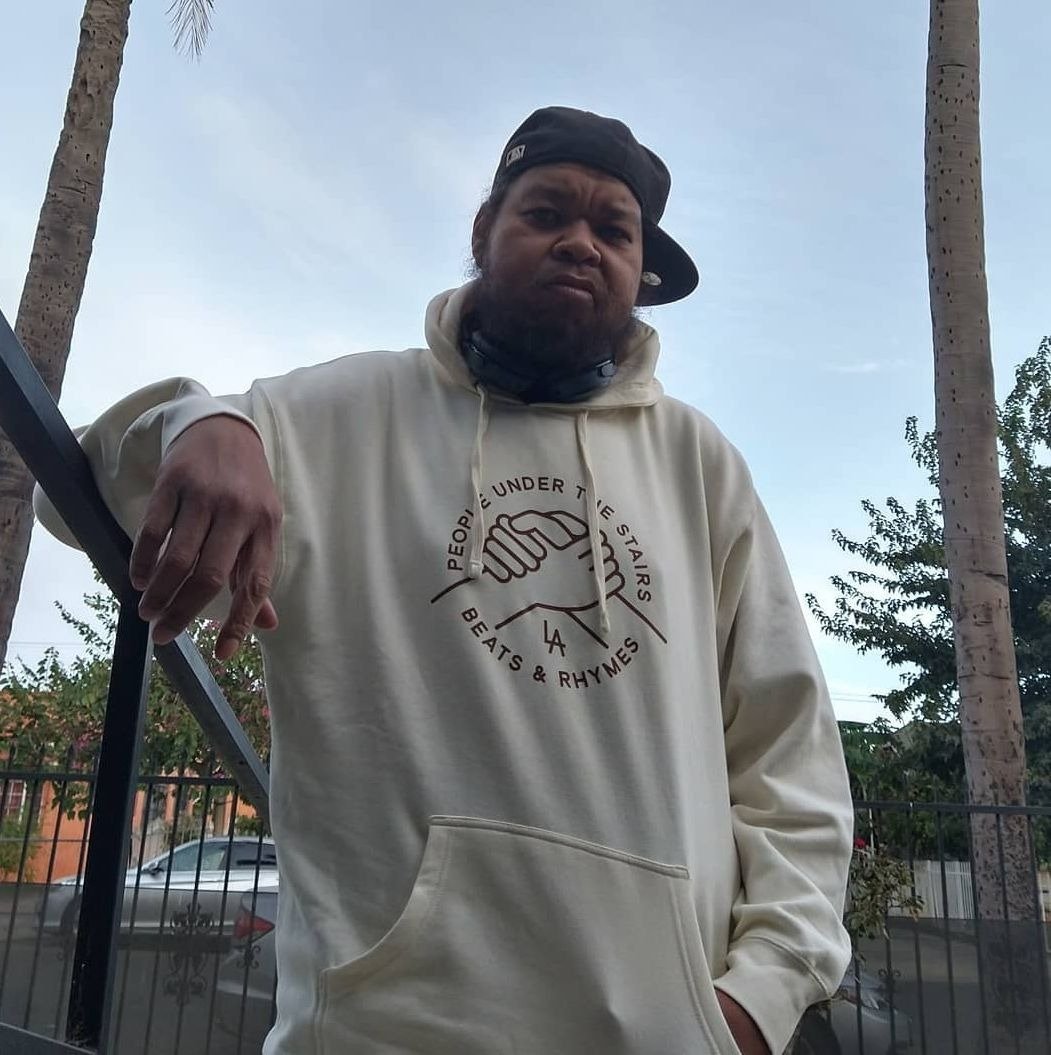 He began by expressing shock at Double K's death, adding he had never lost someone that close to him before. He then mentioned Double K's mother, younger sister, and brother, adding the rapper was younger than he is, writing in his caption:
"We love you Double K!"
After telling his listeners they had lost a brother and a friend, A.C. played some of his favorite tracks by the late rapper. Midway through the video, A.C. could be seen getting emotional as tears stream down his face while he bops his head to the music. 
Double K was born Mike Turner on 1 August 1977, following which he produced music for Murs' first solo track, "Red Dots," in 1996 from the garage of his home. 
Music was the one positive thing in his life. 
Together with Thes One, the duo formed "People Under the Stairs," which saw them produce, DJ, and sample their entire music catalog. They released their debut album, "The Next Step" in 1998, followed by 11 more albums over 22 years. 
damn rip double K

— Open Mike Eagle (@Mike_Eagle) January 31, 2021
Fans, friends, and industry professionals have shared their tributes on social media following the announcement. Grammy-nominated music coach Lambo Lambo reminisced about the impact Double K's music had in his earlier years, Tweeting: 
"Rest In Peace Double K of People Under The Stairs. Provider of the soundtrack of my teenage years. Thank you."
Another Twitter user credited Double K for his role in shaping the West Coast's underground scene. DJ Wicked wrote this served to remind us how precious life was, while Quest Love shared a video of Double K spinning the decks. 
In 2011, the duo opened for Mac Miller. By 2019, Double K and Thes One spoke to "The Los Angeles Times" in what they described as their exit interview, following which the pair disbanded amicably after making music together for over 2 decades. 
They titled their final studio album, "Sincerely The P," as a culmination of their legacy throughout their career. They performed their final show together at London's Jazz Cafe in 2018. 
Damn.... RIP Double K. Never knew the PUTS guys personally, but it felt like there was a concurrent thing happening on the west coast to the Jux/Fondle em/RSE thing, and they were in the middle of it. Condolences to Thes One.

— RJ (@rjd2) January 31, 2021
Reflecting on the role music had played in his life, Double K admitted to growing up in the kind of environment that contained toxic elements. Music was the one positive thing in his life. 
He decided to make music his focus while still a teenager, which ultimately led to his path crossing with Thes One. The two made for a perfect combo, with Double K doing most of the rapping, while Thes One produced the beats.