'The Cosby Show' Star Keshia K Pulliam Is All Smiles Posing in a Spelman Hoodie & Tight Pants
Keshia Knight Pulliam beams from ear to ear with a massive smile posing in a stylish Spelman hoodie and tight pants in a post shared a few days ago to her Instagram page.
Keshia Pulliam, the former "The Cosby Show" actress, has a face-splitting grin, flashing all her teeth in a quirky picture which she shared with her 1.9 million followers on Instagram two days ago.
With her arms outstretched in a half-standing position, holding a beverage in a paper cup at what appears to be a bar, Pulliam looks energized and excited as she poses in her casual clothing.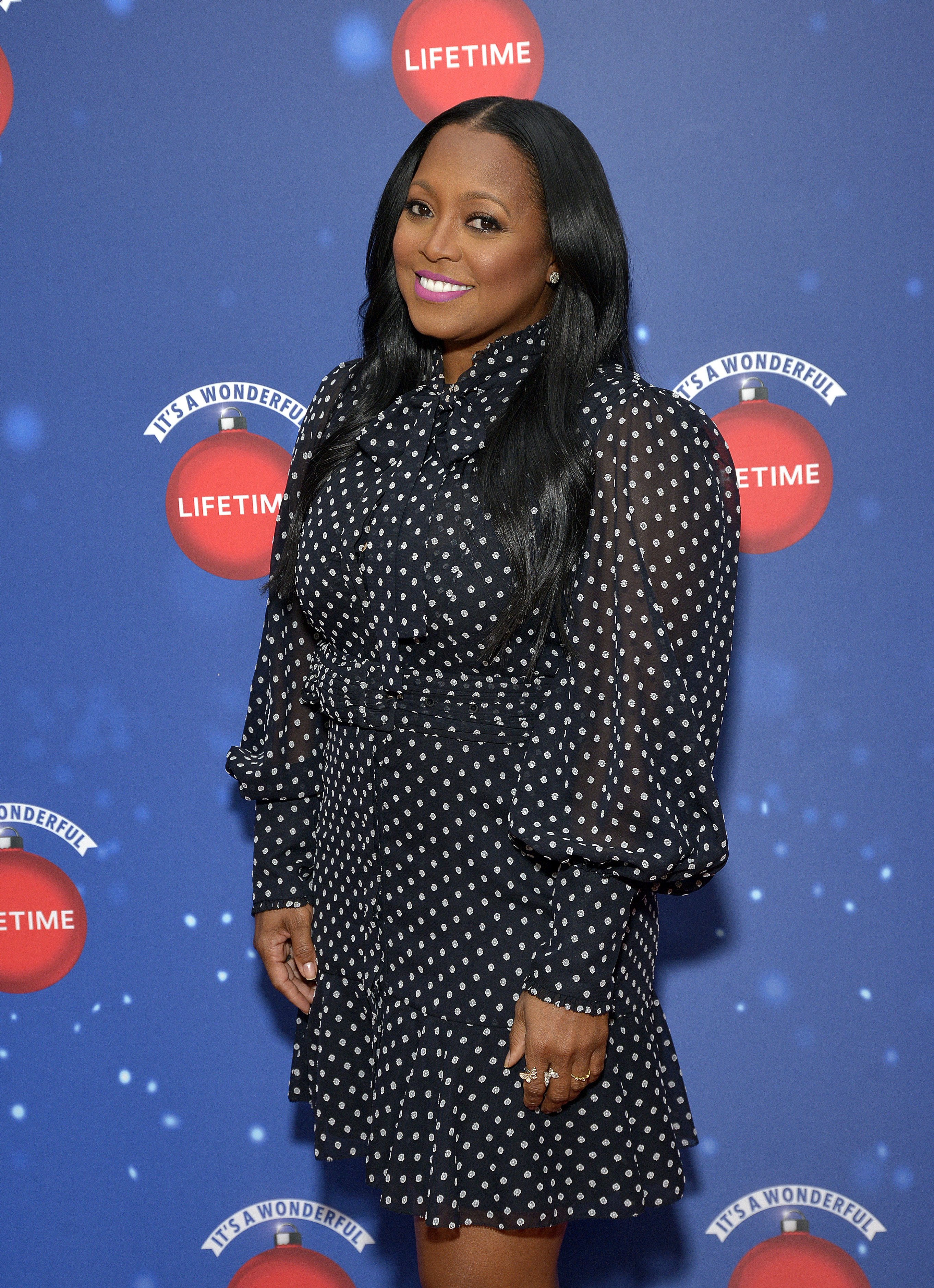 The actress who played Rudy on"The Cosby Show," wears a gray Spelman hoodie on tight black (possibly leather) pants. She seems to be having a good time in the picture.
Her followers were quick to comment and react to the post, praising the star for her beauty and even for the show. Pulliam hashtagged and referenced her podcast Kandidly Kesha in the caption. One individual remarked:
"Still such a pretty girl. Do your thang sis!!"
Pulliam's podcast is a candid and honest conversation about life, love, and happiness. Every episode has friends, family, or celebrities offering their opinions on the topics.
Pulliam was married to football player Ed Hartwell in 2016, but their relationship swiftly crumbled after two months. Harwell is the father of her three-year-old daughter, Ella Grace.
Pulliam supported Bill Cosby when he was accused of drugging and sexually assaulting Andrea Constand in 2004.
Hartwell divulged that their relationship had moved far too fast for him and that he was not as ready to have a baby as Pulliam. He was suspicious that she had been impregnated by someone else.
The soccer player attested that Pulliam wanted to get in vitro and would do anything to get pregnant. Hartwell eventually filed for divorce after they could not work things out. Pulliam welcomed their daughter Ella Grace on Instagram, saying:
"Ella Grace has arrived!!!"
Pulliam supported Bill Cosby when he was accused of drugging and sexually assaulting Andrea Constand in 2004. Cosby faced three different counts of aggravated indecent assault.
Pulliam was pictured by Cosby's side on his way to court in 2017.  Popularly known for her role as his daughter Rudy Huxtable, Pulliam made it known that she was on the same side as her on-screen father.
The 41-year-old actress is now engaged to actor Brad James after meeting on the show "Pride and Prejudice: Atlanta." The couple spent a great deal of time together while working and soon became enamored.
Pulliam announced her upcoming nuptials in December 2020 on her Instagram, reiterating how excited she was to start their new life together. Both were previously married but said they had learned valuable lessons.