Glimpse inside 'The Cosby Show' Star Keshia Knight Pulliam & Her Fiancé Brad James' Love Story
Actress Keshia Knight Pulliam and Brad James announced their engagement on Thursday, a year after they began dating. Get a glimpse inside their beautiful love story. 
Actress Keshia Knight Pulliam is famous for her starring performance on "The Cosby Show," where she portrayed the character, Rudy Huxtable.
While Pulliam has enjoyed a glittering career, she endured a short and heartbreaking marriage with her ex-husband Ed Hartwell. However, she is now engaged to Brad James and is looking happier than ever. Take a look at their relationship.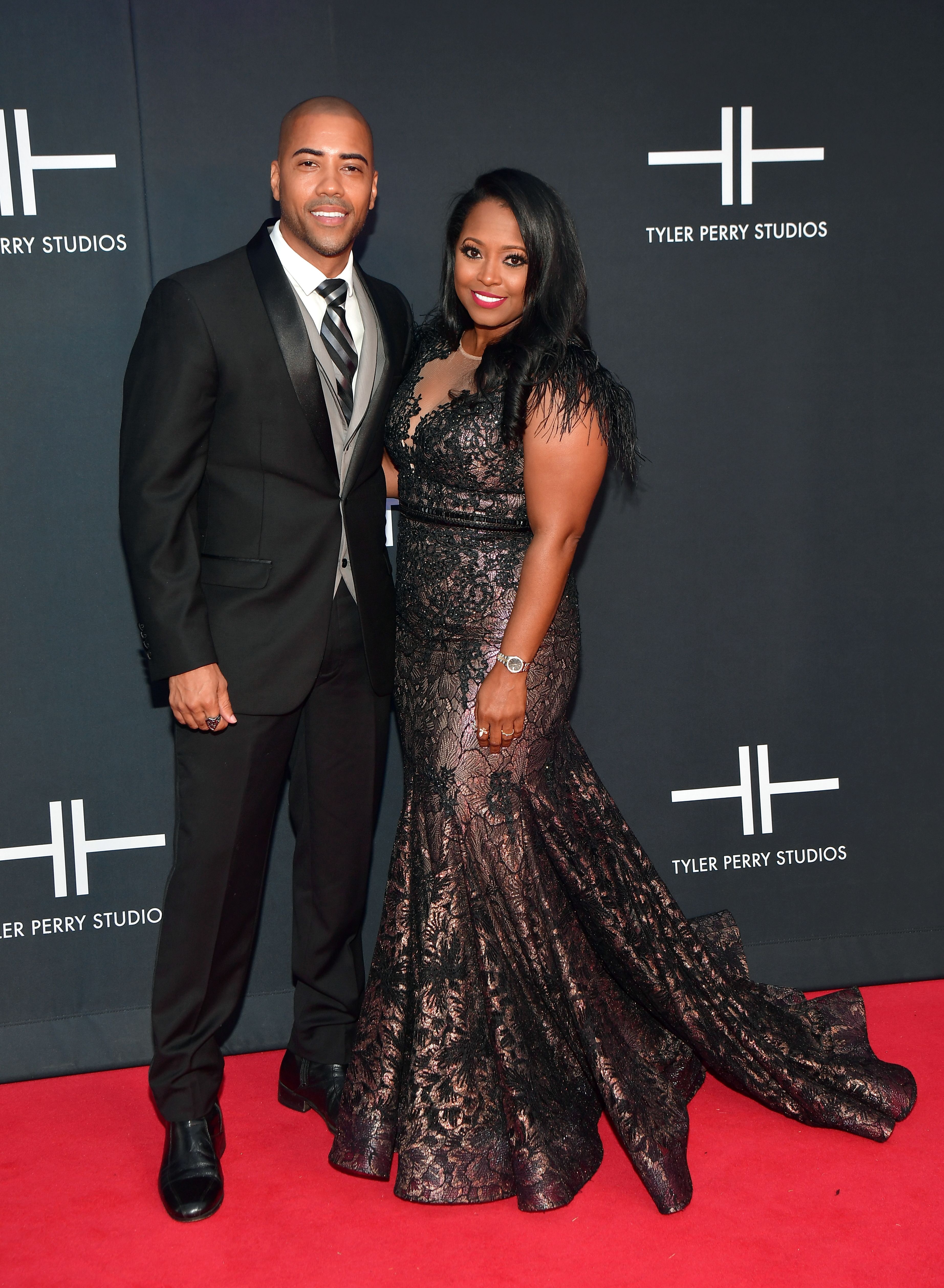 ROUGH WITH LOVE
Pulliam got engaged to Hartwell, a retired NFL star, on New Year's Eve in 2015. They tied the knot on January 1, 2016, in the actress's home in Atlanta. However, just seven months later, Hartwell filed for divorce on July 25, 2016. 
A week after Hartwell filed for divorce, Pulliam announced that she was pregnant with a daughter. She spoke about their messy marital split, revealing she was blindsided by her ex-husband when he filed for divorce.
The actress also maintained that she never cheated during their relationship as it is not in her nature to do so. Pulliam added that she no longer wanted to be married to Hartwell. 
Pulliam and Hartwell finalized their divorce in April 2018, with the actress winning custody of their daughter Ella Grace while her ex-husband got visitation rights. They also bickered over their child's last name but settled on Ella Grace Pulliam-Hartwell. 
A NEW MAN
Following her tumultuous marriage and divorce from Hartwell, Pulliam found a way to move on from the episode. She found love in another man's arms soon after. That man is fellow actor Brad James. 
Rumors were rife that Pulliam and James were an item before they made their relationship Instagram official with some major public displays of affection. 
One such PDA moment came when she shared a short clip on her Instagram page to wish James a happy birthday, calling him her favorite guy in her life. 
PULLIAM'S SMILE RETURNS
Pulliam has a beautiful smile which her fans have gotten to see in most of her film roles. During her tumultuous relationship with Hartwell, that smile seemed to disappear. However, it returned after she started dating James. 
The actress showed her happiness by posting more pictures of herself and James on her Instagram page. One such post arrived on Valentine's Day, with the actress sharing a photo of her and the handsome James, captioning it:
"I think we are starting to look alike... ??? Happy Valentines Day my love!!! ❤️?."
Before then, she shared a picture showing herself, her daughter Ella, and James looking happy as they posed for a family portrait. In the caption, she said she loves the photo because one could feel the joy and happiness. 
Pulliam celebrated James' birthday in July by sharing a picture that showed her sitting on his lap as they enjoyed a boat cruise. In the caption, she expressed great love for him, urging them to continue creating amazing memories. 
When James got a Daytime Emmy nomination for his role in "A House Divided," a proud Pulliam congratulated him, sharing a picture of them posing with their tongues out.
FINDING LOVE AFTER DIVORCE
While speaking on the genesis of her relationship with James, Pulliam revealed that even though she and her charming prince had met a few times before being cast in the film "Pride and Prejudice: Atlanta," they only bonded during the movie's filming. 
In that film, they acted as siblings, but they got close to each other. Pulliam narrated how she tripped and fell into James' biceps, an occurrence that helped them create a connection. 
They hit it off with each other afterward, with things getting romantic from then on. Pulliam's messy divorce with Hartwell helped her identify what she wanted in a man, and in James, she found the perfect one for her. 
ENGAGEMENT NEWS
The couple announced their engagement on Wednesday, with James sharing the news on his Instagram page. In his post, he uploaded a beautiful picture from their engagement dinner.
The image showed him, Pulliam, and Ella dressed in white outfits, looking happy. He captioned the gorgeous family post:
"Boats and ships are safe in harbor, but that's not why they're built... ? Hitting the waters with my @keshiaknightpulliam ?? #engaged."
Pulliam also shared the same picture on her Instagram page, revealing she said yes to James and was looking forward to a lifetime and beyond filled with love and family. 
A source told People that James proposed to Pulliam earlier this month in Atlanta and presented her with a custom diamond eternity band made by Fevzi of Aydin Jewelers. 
Pulliam's friends, loved ones, and fans hope she and James tie the knot soon and would be praying that when they do, they remain together till death does them part.