'The Hunger Games' Actor Stanley Tucci Opens up about the Death of His First Wife
"The Hunger Games" star Stanley Tucci got candid about the death of his first wife, Kate Tucci. The actor confessed that he hadn't been able to stop grieving her heartbreaking loss.
More than a decade after Stanley Tucci experienced the devastating loss of his first wife, Kate Tucci, who died from cancer, the actor opened up about his grief. In a recent interview with CBS' Holly Williams, Tucci said:
"You never stop grieving. It's still hard after 11 years. It's still hard. And it will always be hard."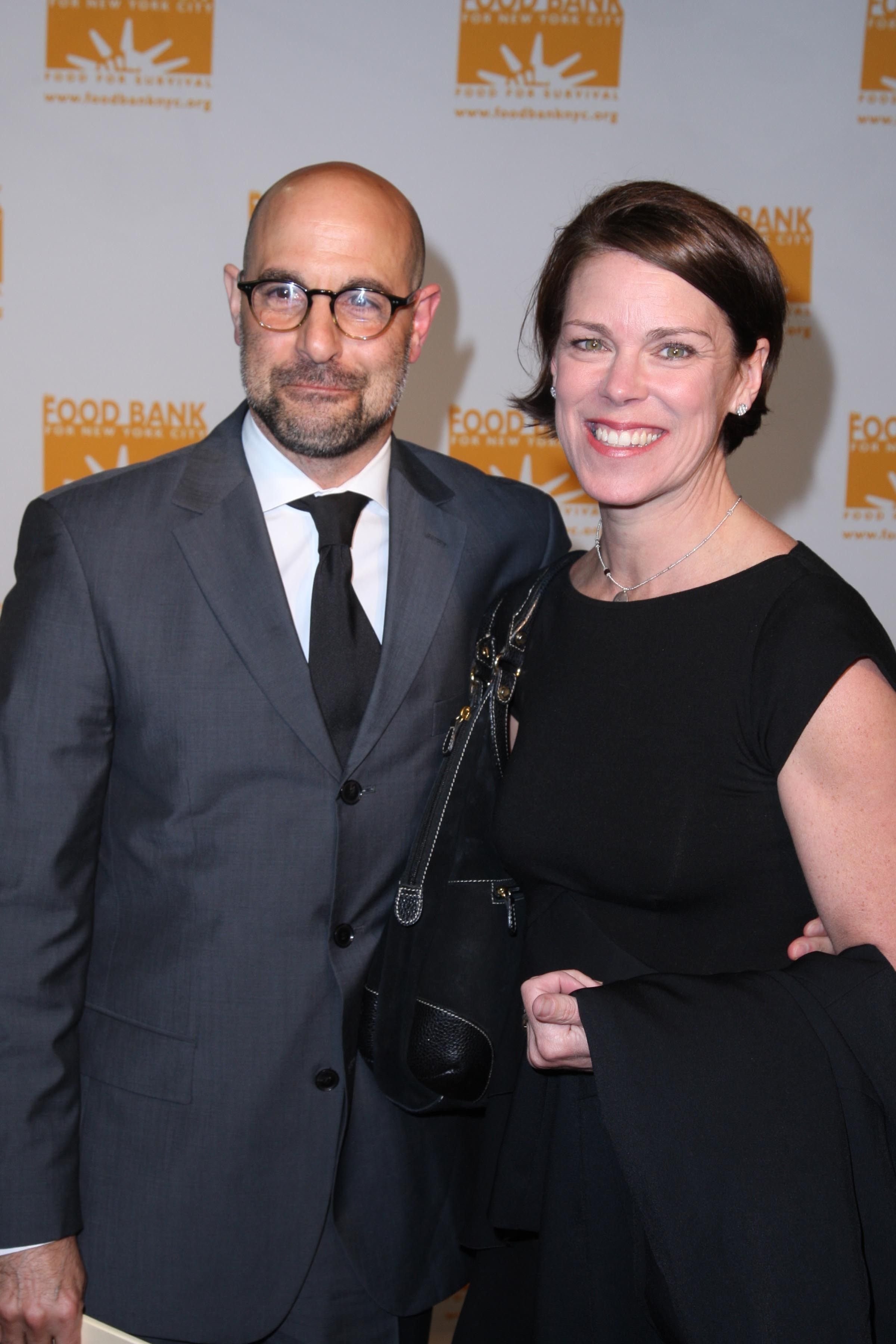 "The Hunger Games" star noted that he has had to pull himself up and continue to live life amid the grief. He revealed that the late Kate would have never wanted him or the three kids they shared to wallow in misery.
Stanley and Kate tied the knot in 1995 and welcomed twins Nicolo and Isabel, 21, and daughter Camila, 19. Unfortunately, Kate lost her battle with breast cancer, passing away in 2009 at 47.
The 60-year-old has never shied away from publicly speaking about his grief following Kate's death. In a 2010 interview, the three-time Emmy winner confessed to feeling guilty and beating himself up about his wife's demise.
However, he was able to brave through it, and he proposed to Felicity in 2011 during a Berlin trip.
He expressed his disappointment that Kate wasn't here with him and for their three kids on losing their mother when they were young. Tucci was, however, find love again in the arms of literary agent Felicity Blunt.
Felicity is the sister of actress Emily Blunt, and the dup walked down the aisle in 2012. Stanley welcomed two more kids with Felicity, son Matteo Oliver, 6, and daughter Emilia Giovanna, making a proud father of five.
The "Devil Wears Prada" actor once got candid about how Kate's death negatively impacted his relationship and eventual engagement to Felicity. He admitted that he felt guilty after proposing to Felicity.
He revealed that he found it difficult to go on vacations with Felicity, and the several photos of Kate in their home didn't help matters. However, he was able to brave through it, and he proposed to Felicity in 2011 during a Berlin trip.
The lovebirds entertain fans with their shared love for food, which was evident in their joint cookbook project. In April, the actor made headlines when he thrilled fans when a video of him making Negronis for Felicity went viral.
Stanley isn't the only celebrity who hasn't gotten candid about experiencing loss and the grief that comes with it. Actor Liam Neeson lost his wife Natasha Richardson in 2009 in a tragic skiing accident.
The iconic actor, who hasn't gotten remarried, described it as a wave of instability. He noted that the instability hits him sometimes, and with time it becomes infrequent. However, it never entirely leaves.