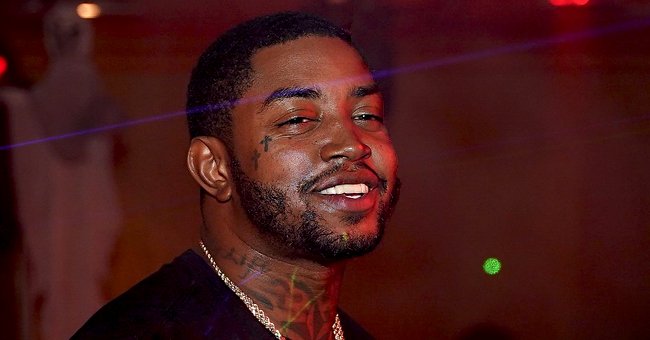 Getty Images
See Lil Scrappy's Baby Xylo's Big Beautiful Eyes as She Poses in a Blue Swimsuit & Pink Hat

Rapper Lil Scrappy's wife, Adizia "Bambi" Benson, shared the cutest video showing their adorable daughter Xylo trying her best to dance to the beat of a song.
Lil Scrappy's baby daughter, Xylo, is loving every moment she gets to spend with her mom and is learning some dance moves along the way, as fans witnessed in a new video Adizia "Bambi" Benson shared on her Instagram page.
In the video, the adorable baby was clad in a blue swimsuit, which she matched with a pink hat. She looked at the camera with her big, beautiful eyes, smiling sweetly as she moved to the beat of the music playing in the background.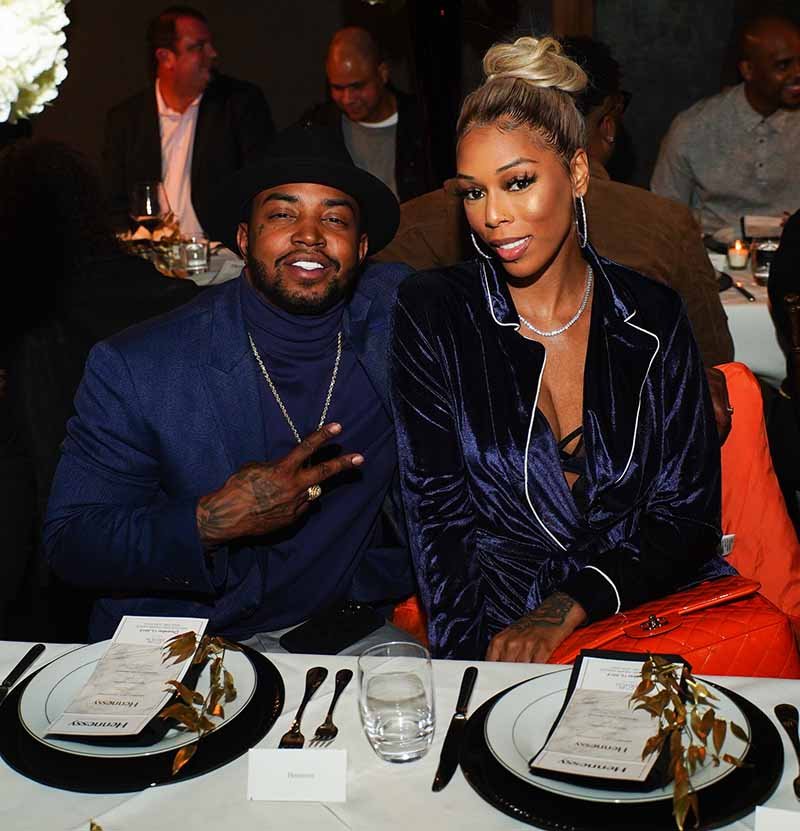 Adiz 'Bambi' Benson and Lil Scrappy attend the 2019 BMI Holiday Event at Cape Dutch on December 12, 2019. | Photo: Getty Images
Xylo was sitting on a white cloth spread over a foam bench cushion. At a point in the video, she raised her hands and swayed from side to side, seemingly enjoying the background music.
In the post's caption, Benson wrote that her biggest flex is taking her babies with her everywhere she goes, adding that they are enjoying their stay in Garza Blanca Los Cabos resort in Mexico.
Benson's friends and fans commented on her post, expressing love for her baby. One fan said Xylo looked gorgeous in the video, while another fan described her as precious.
Benson and Lil Scrappy welcomed Xylo in August 2020 after announcing earlier in the year that they were expecting their second child as a couple.
Breland marked the couple's first child after they suffered a miscarriage in 2014.
Two months after a Kobe Bryant-themed gender reveal amid the quarantine, the couple, who stars in VH1's "Love & Hip-Hop" series, shared the good news of their daughter's birth with their fans on social media.
Lil Scrappy thanked his wife for being strong, revealing that she pushed for ten minutes before Xylo's head, full of hair, came out. He added that they were blessed and expressed gratitude to God for a healthy baby.
Benson also shared a series of Instagram snaps, including one that showed her getting out of a car with a stroller and a short video clip that showed the newborn Xylo.
Another picture featured Lil Scrappy on father duties as he held a flower bouquet in his right hand while rolling his baby's stroller with his left hand, smiling happily at her as he did.
Besides Xylo, Lil Scrappy and Benson are also parents to a son named Breland, who they welcomed on September 21, 2018. Breland marked the couple's first child after they suffered a miscarriage in 2014.
Meanwhile, Lil Scrappy also has a daughter, Emani, 15, from his previous relationship with his former fiancée, whom he broke up with in 2013.
Please fill in your e-mail so we can share with you our top stories!