Lil Scrappy Enjoys a Surprise Party with His Wife & Daughter on His 37th Birthday (Photos)
American rapper Lil Scrappy celebrated his 37th birthday on Wednesday and posted pictures from a surprise party held in his honor, showing his wife, Bambi Benson, and daughter, Emani Richardson. 
Rapper and music producer Lil Scrappy turned 37 on Wednesday and celebrated his special day surrounded by his family members and friends at a surprise birthday party held in his honor. 
Scrappy, whose real name is Darryl Kevin Richardson, shared a picture of himself and his daughter Emani Richardson posing for a cute father-daughter snapshot.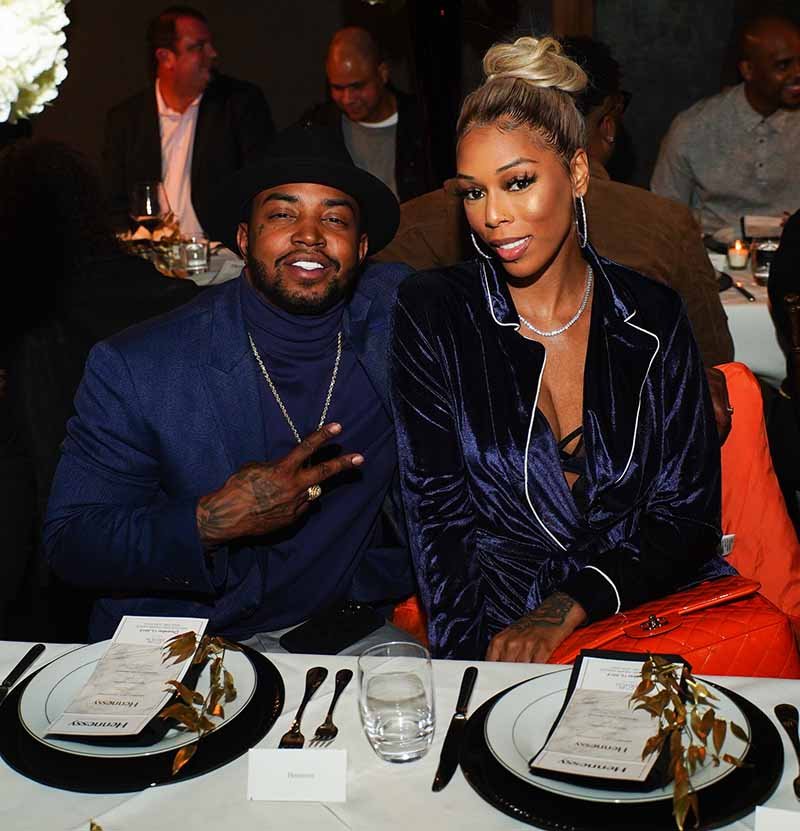 Scrappy also shared a video that showed Emani bowling. In the caption to the post, the rapper expressed his gratitude, adding that his daughter came to spend his special day with him, and they had a blast. 
In another post, Scrappy shared a picture of him and his wife, Adi "Bambi" Benson. The photo was taken from his surprise birthday bash. He also shared images and a video showing moments from the bash. 
In the post's caption, Scrappy thanked his wife for putting a beautiful surprise birthday bash for him and bringing everyone out, adding that he enjoyed himself. 
He also thanked his mother, who made a teary-eyed speech in a video that accompanied his post, before appreciating everyone that attended the bash. 
Scrappy revealed he was musically inspired by late rappers Tupac Shakur and The Notorious B.I.G. while growing up.
Scrappy and Benson are a sweet, cute couple who have experienced a topsy-turvy relationship but still manage to stay together amid their numerous challenges. 
In the past, there have been questions over the status of their relationship and whether they would last as a couple. However, Scrappy put those rumors to bed when he confirmed they had tied the knot in a post on his Instagram page in October 2017. 
The couple welcomed their first child, a son named Breland in 2018. They welcomed their second child and daughter, Xylo, in August 2020. Meanwhile, Scrappy shares his oldest daughter, Emani, 15, with his ex, Erica Dixon. 
Scrappy has enjoyed a successful musical and television career. He has been on the rise since the release of his debut album, "Bred 2 Die Born 2 Live," in 2006. 
Since 2012, he has made appearances on VH1's "Love & Hip Hop: Atlanta" and "Love & Hip Hop: Miami." In an interview, Scrappy revealed he was musically inspired by late rappers Tupac Shakur and The Notorious B.I.G. while growing up. 
He also said being broke and every other thing inspired him. Hence, he left military boot camp in 2001 and decided to go all out and make music. Thankfully, that decision has paid off for him.