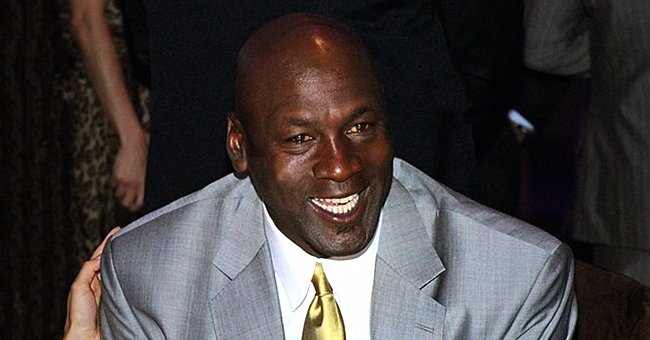 Getty Images
Michael Jordan's Daughter Bears Strong Resemblance to Him in a Selfie Rocking a Butterfly Shirt
Michael Jordan's daughter, Jasmine Jordan, bears a striking resemblance to her basketball superstar dad in a selfie she shared to her Instagram wearing a shirt with butterflies on it.
28-year-old Jasmine Jordan rocked a stunning butterfly top from the fashion brand Pretty Little Thing in a selfie she posted for her 149 thousand followers on Instagram a few days ago.
The young entrepreneur looked delightful in the picture. Her mass of dreadlocks is coyly placed over one shoulder. Her head is tilted to one side and her chin rests delicately against her hand.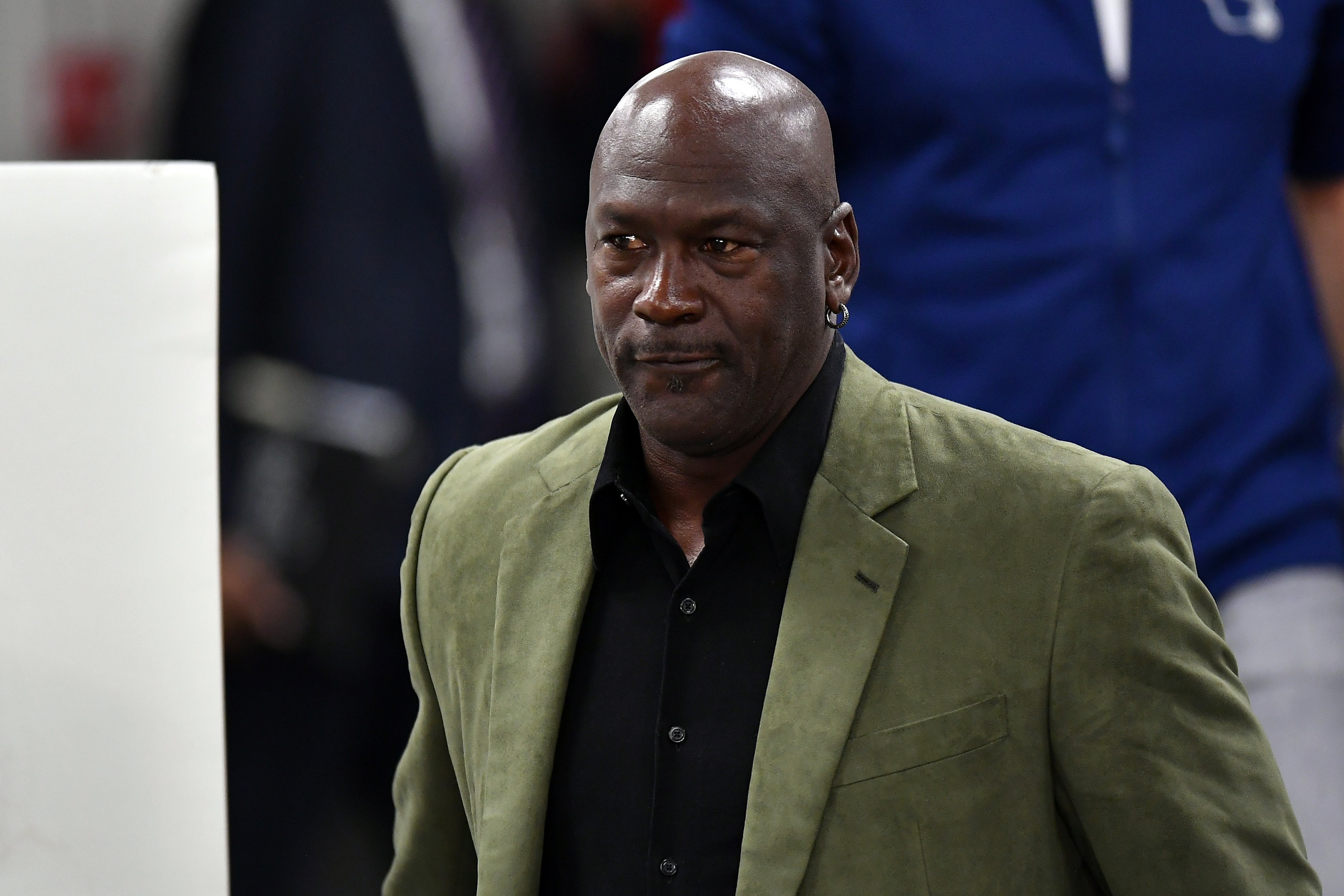 Michael Jordan at a press conference prior to the match between the Charlotte Hornets and Milwaukee Bucks in 2020, France | Source: Getty Images
Her nails are painted an electric yellow which contrasts her honey-colored skin tone. Her beautiful dark eyes stare at the camera with intent and she has on minimal make-up in the picture.
The second image in the thread displays a close-up of the shirt which says "Beverly Hills" at the top. Jasmine quotes the writing at the bottom of the butterfly top in her caption, saying:
"It's important to love yourself."
Jasmine is the youngest daughter from Michael Jordan's first marriage to Juanita Vanoy. They also had two sons together, Jeffrey Jordan and Marcus Jordan. Michael married Yvette Prieto in 2013, and they have twins together.
Although Jasmine did not follow in her father and brother's basketball dreams, she was aware of her father's influence and went on to study sports management at Syracuse University.
Michael's 2020 documentary series "The Last Dance" portrayed the effects that the murder of his father had on him.
Jasmine's son with Rakeem Christmas (who she met at university), Rakeem Michael Christmas, was born in 2019 and is Michael's first grandchild. Michael is unconventional and said that he wants Rakeem Jr. to call him by his first name.
It will be many years before his grandson realizes the weight and significance that it carries. Jasmine is also aware of the resemblance to her dad and said in a post on Instagram:
"my dad and I have the same squinty eye when we smile hella hard."
Michael's 2020 documentary series "The Last Dance" portrayed the effects that the murder of his father had on him. 56-years-old James Jordan was sleeping in his car at a highway rest stop in North Carolina when he was shot and killed.
Michael's father's body was only found after 11 days dropped off a bridge in South Carolina. The murder left an indelible mark on Michael because his father was his biggest supporter.
The show's ten-episodes were a raging success, and 5.8 million viewers tuned in every Sunday while it was on the circuit last year to hear about the star's private life.
"The Last Dance" premiered in April last year on ESPN and kept Michael's die-hard fans eager to find out more about Michael's life in several detailed interviews.
Please fill in your e-mail so we can share with you our top stories!