Getty Images
Diana Ross' Grandbaby Ziggy Giggles in a Heartwarming Video as Dad Evan Lovingly Caresses Him
Diana Ross's grandson, Ziggy Blu, giggles adorably as his dad, Evan Ross, rubs his stomach in the cutest video recently posted on his father's Instagram.
Evan Ross just shared the sweetest video of him interacting with his baby boy Ziggy Blu Ross on his Instagram. Evan joyfully plays with his kid and Ziggy responds by giggling and laughing.
In the video, Evan rubs his son's little tummy and body up and down with both hands, resulting in the child's playful chortling and constant gurgling. The two evidently have a strong bond already.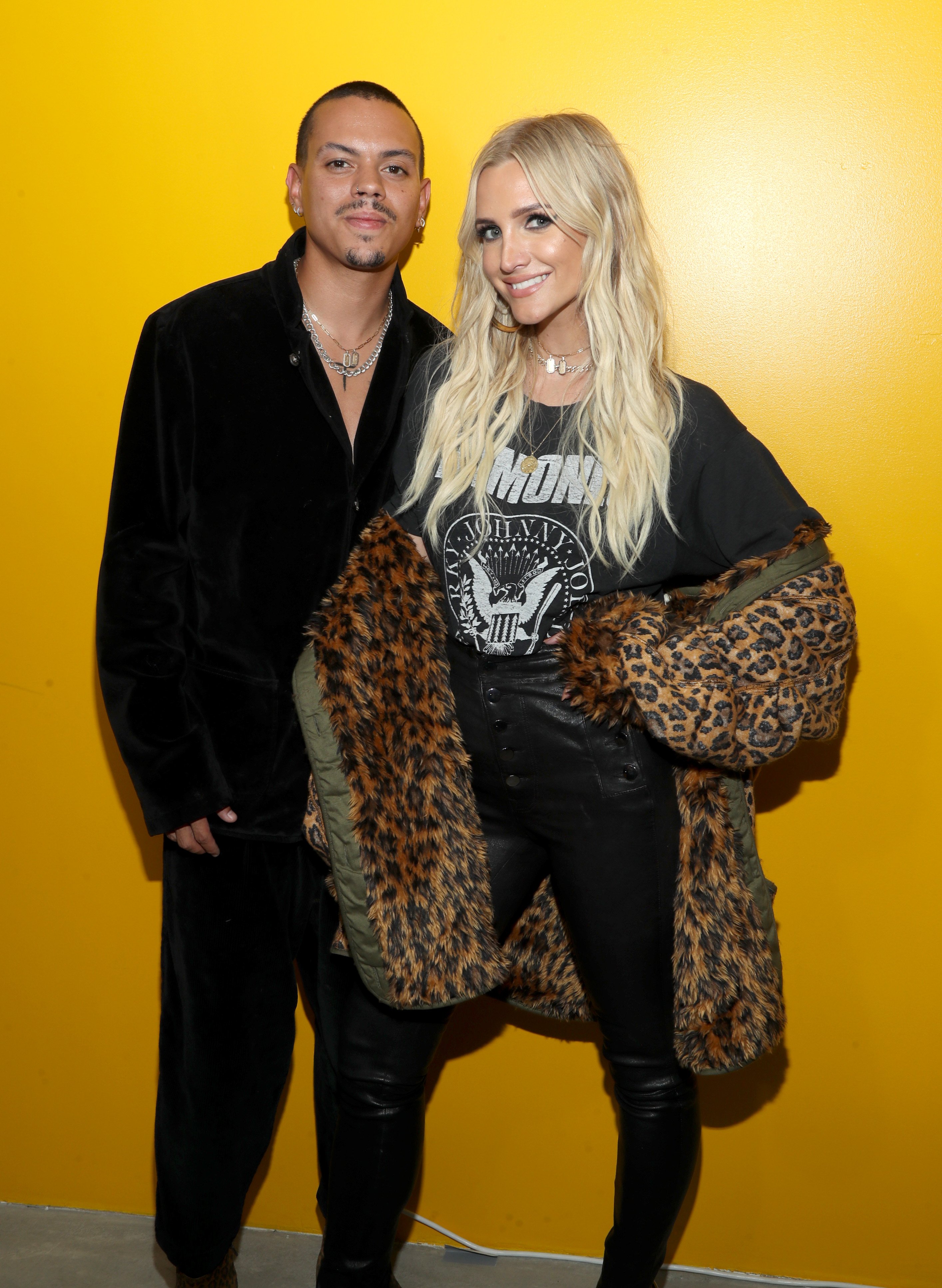 Evan Ross and his wife Ashlee Simpson Ross at "The Art of Clean Vapor" in Los Angeles, 2019 | Source: Getty Images
Evan and Ashlee Simpson's four-month-old child responds to his father every time he talks to him in the video. Evan continuously says "Hey baby" to Ziggy, who chuckles and bobs up and down in the cot.
The lovable baby replies to his father with baby talk, showing surprising intelligence for such a young kid and indicating that he knows papa is nearby. Evan captioned his post with a heart, saying:
"My son."
Ziggy Blu was born in October 2020, and his parents were thrilled with the new addition to their family. Ziggy is Ashlee and Evan's second child. They also have a daughter named Jagger Snow and take care of Bronx Mowgli from Ashlee's first marriage.
Ziggy is Diana Ross's eighth grandchild, and the 76-year-old singer loves her big family to bits. Although she is a renowned musician, she is also a loving grandmother and a wonderful mother to her five children.
In 2017, Diana was accompanied by her whole family to accept her Lifetime Achievement Award.
Diana's grandbabies are Bronx, Raif, Callaway, Jagger, Lief, Indigo, Everlee, and now Ziggy. Her eldest daughter Rhonda once revealed that her much-loved mom was also the perfect combination of strict and doting for her grandkids.
In an interview, Rhonda described Diana's role as a grandmother, saying that she treated her grandchildren in a similar fashion to how she had raised her own kids. She said:
"You can't get anything past her… she's got her eye on the ball. But at the same time, she's so loving and so generous."
In 2017, Diana was accompanied by her whole family to accept her Lifetime Achievement Award. Diana brought her five children (Tracee, Chudney, Rhonda, Ross, and Evan) and their partners and children!
Diana's three grandchildren, Bronx, Raif, and Callaway, accompanied their grandmother on stage for her performance and the whole group presented Diana with her award.
Rhonda sang her mother praises once again in a heartfelt speech about her mother's incredible warmth, personality and reminded everyone that she always prioritized her children no matter what.
It is unsurprising that Diana teared up during her acceptance speech and expressed her love for her family and her fans. Diana and her daughter Tracee (who was the host) let Raif-Henok conclude the show.
Please fill in your e-mail so we can share with you our top stories!