Erica Mena Shares Never-before-Seen Video of Daughter Safire When She Was Only a Few Hours Old
Erica Jasmin Mena Samuels shows off a never-seen-before video of her daughter Safire Majesty Samuels as a newborn just a few hours after her birth on her Instagram this Tuesday.
Erica Mena privileged her 5.3 million Instagram followers with a peek of her daughter Safire Majesty when she was just a few hours old as a baby in a clip.
The 33-year-old "Love & Hip-Hop" star was incredulous at how much time had passed since her daughter's birth and shared these sentiments with her fans.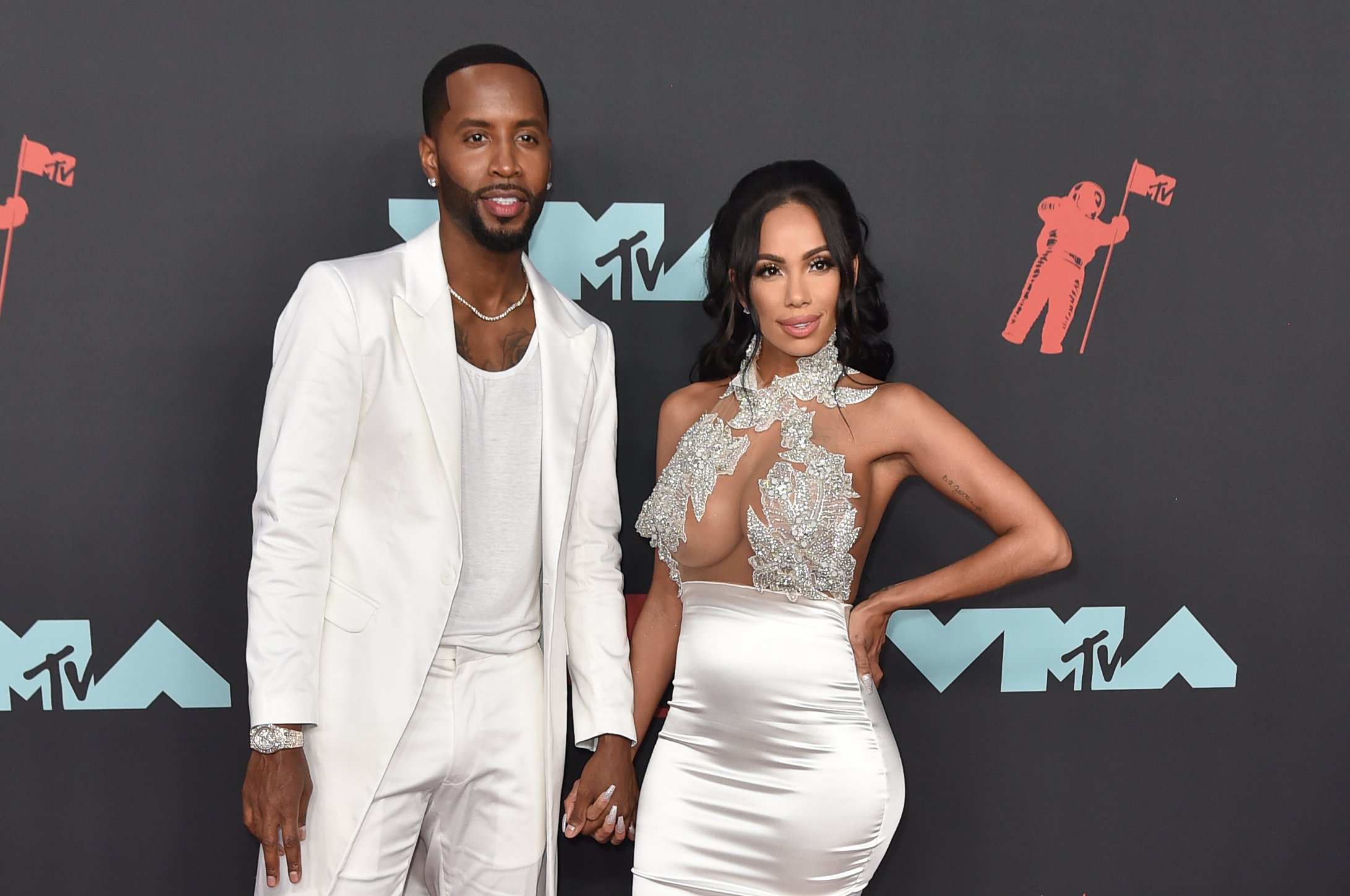 In the video, newborn Safire is swaddled in a blanket and wearing a baby cap with the words "so loved" across the top. Safire is very awake and aware, blinking and adorably flashing her tongue out her mouth.
The post was a throwback shared just two days preceding Safire's first birthday. Mena is still wearing her hospital tag on her wrist in the image. She wrote in the caption:
"Only hours old. @safiremajesty already so alert and absolutely magical. Can't believe you will be One in two days." 
Mena and her Safaree Samuels had their first child together in February 2020 and were married in October after they made the announcement that Mena was pregnant.
The couple had first encountered each other on the VH1 reality show "Scared Famous" in 2016. Later on, they co-starred on the series "Love & Hip-Hop: New York."
Everything was not all hunky-dory between the newly-weds as Mena hinted in September 2020 that there were marital issues.
The couple was initially reluctant to share their daughter's name with the world and even held back on posting pictures of their newborn princess. When they did share images, the baby's face was not visible.
It was only in November that Mena showed off her new baby completely. Both she and Samuels were instantly smitten with their bundle of joy. At four months, Mena posted on Instagram saying:
"She is the perfect mix of her daddy and I. She was made with so much LOVE."
Everything was not all hunky-dory between the newlyweds as Mena hinted in September 2020 that there were marital issues. In an Instagram post, she said that the children are her highest priority and insulted anyone who was not doing the same.
It was unclear whether Mena targeted Samuels in her post. However, earlier that same day, the rapper had posted a picture next to a car glorifying the bachelor life.
The couple had also unfollowed each other on social media at the time, an action that spoke volumes to fans. Mena continued to post sexy pictures of herself modeling on her feed.
As they celebrate their child's first birthday, followers must be wondering where the couple stands at this point. Nonetheless, they will likely put on a brave face for their little girl's special day.