First Female President of a Broadcast Network, Jamie Tarses Passes Away Age 56
After a cardiac episode in the fall of 2020, Jamie Tarses never regained consciousness and sadly passed away. There are many of her own shows that the TV executive was never able to see. 
Jamie Tarses, known as a trailblazing television executive, died at the age of 56. Complications that arose after a cardiac event in the fall of 2020 were the cause of her death. 
Tarses was the first female to lead a major network entertainment division when she became the president of ABC Entertainment at 32 and has had an immense impact on the industry.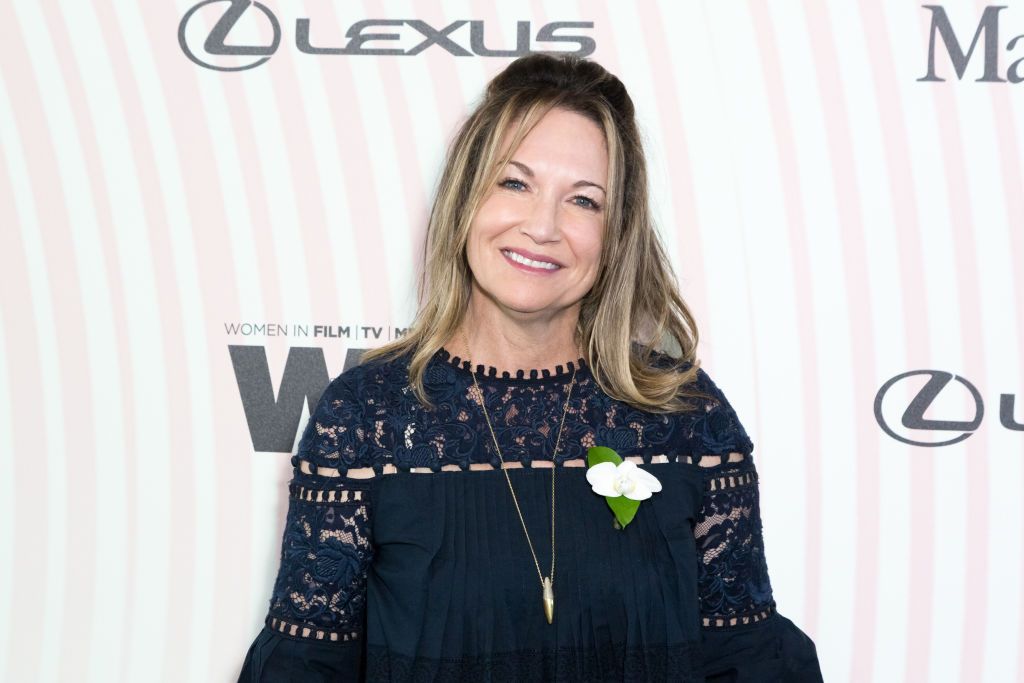 FEMALE PIONEER 
The TV executive started as a graduate from Williams College in Massachusetts and made her entrance into the filming scene as an assistant on "Saturday Night Live." She moved on to become a casting director but was soon back at NBC. 
Her role as comedy development executive set her up to become ABC's president after achieving immense success with shows like "Friends" and "Frasier." Tarses agency shared the following in a statement: 
"Jamie was a pioneer in every sense, breaking the glass ceiling of the television industry." 
Whenever Jamie Tarses entered a room we could feel that we were in the presence of a hero. She paved the way for women in the industry and inspired so many people. Season 2 won't be the same without her. Rest In Peace ❤️ pic.twitter.com/xLkODL36TW

— mia healey (@miahealey2) February 1, 2021
MEDIA FOCUS POINT
The young Tarses' appointment as president at ABC caused some raised eyebrows. The media started zooming in on her professional and personal life to discover more about the ground-breaking woman. 
Whilst operating under the spotlight, Tarses still managed to put out some amazing shows, including "Two Guys and a Girl," that put actor Ryan Reynolds on the map. He credits Tarses for the beginning of his success. 
MOVING ON AND UP
Although Tarses was doing a fine job with the produced shows, the corporate politics resulted at the end of her run as president at ABC and launched the second half of her career. 
The TV executive left her high profile job to start making a name for herself as a TV producer. Many big names in the industry have spoken up about her impact in the wake of her death. Dana Walden from Walt Disney Television said: 
"Jamie's creative genius sparked culture-defining shows that have spanned decades. She gave an early voice to some of the industry's most prolific storytellers"  
Jamie gave me my first TV job. She was kind & fierce & loved creatives. You will be missed #jamietarses Rest in Peace. ❤️🙏 https://t.co/ZPFg4mBAVE

— Sasha Alexander (@sashaalexander) February 2, 2021
CAREER AND FAMILY WOMAN
Tarses's vocational achievements are very well known, and she is spoken highly of in the television production scene, but her family is what she loved above all else. 
The TV executive leaves behind her partner Paddy Aubrey and two children Wyatt and Sloane. More than her career pursuits, Tarses truly cared about the joy and wellbeing of her family. 
Jamie Tarses was undoubtedly one of the best producers I have ever worked with. Absolutely fantastic. The model of what a producing partner should be. This is devastating news. My heart goes out to her family and friends. https://t.co/CMBHRih2lo

— Glen Mazzara (@glenmazzara) February 1, 2021
Clearly, a very dynamic and powerful woman, Tarses' death is a true loss. Her contribution towards more female representation in the industry and her determination to succeed speak to her strong character. 
Tarses is not the only loss that Hollywood has had to endure in the short while we have been in 2021. Larry King, Dustin Diamond, and Cloris Leachman have all also passed away this year.