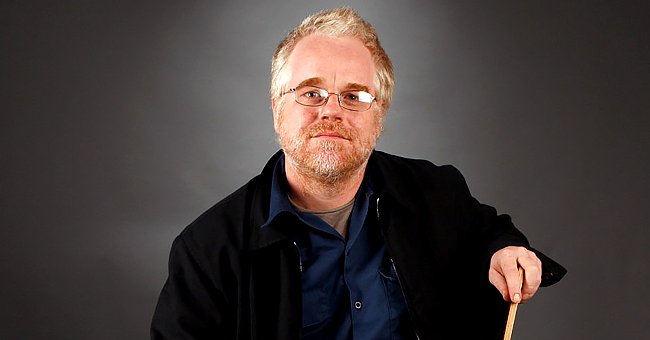 Getty Images
Remembering Philip Seymour Hoffman, Who Died 7 Years Ago at 46 — Look through His Best Films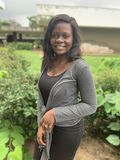 Seven years after actor Philip Seymour Hoffman tragically died of an overdose at the relatively young age of 46, the world has turned to remember him. Here's a look at his top 5 movies.
On February 2, 2014, actor, director, and producer Philip Seymour Hoffman tragically passed away at 46 due to an overdose.
Hoffman, a man of unmatched caliber, was a great actor who embodied his characters effortlessly and brought them to life in a way that no one else could. As the world marks the seventh anniversary of his death, here is a look at his five best films.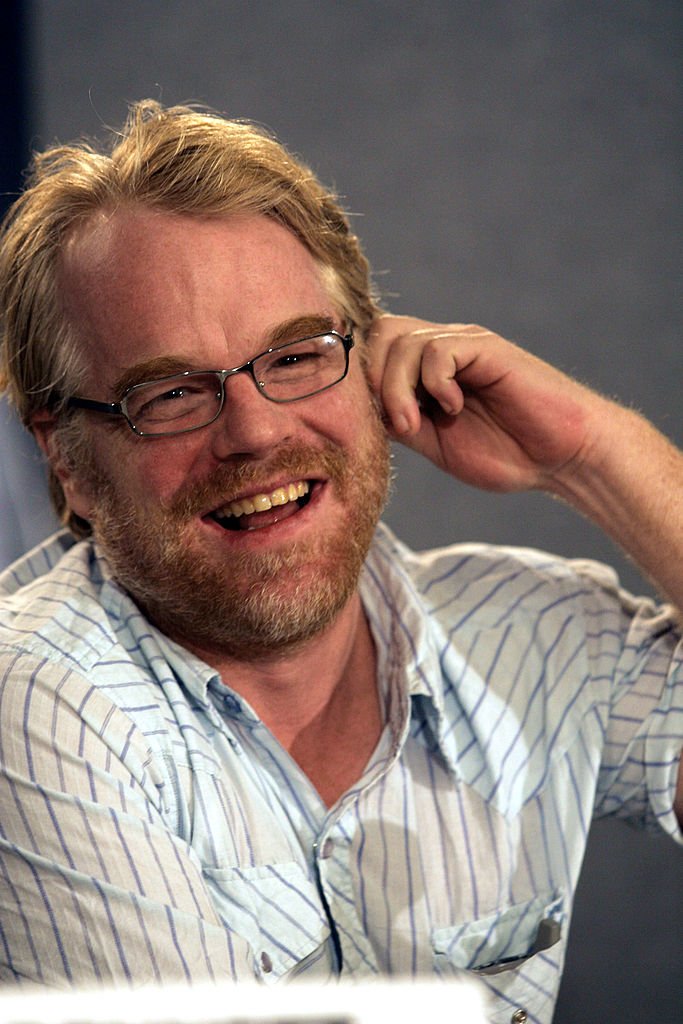 Philip Seymour Hoffman gestures as he attends a media conference at the Toronto International Film Festival for the film "Capote" on September 11, 2005 | Photo: Getty Images
5. THE 25TH HOUR (2002)
In 2002, Hoffman appeared in the film as Jacob Elinsky, an introverted high school English teacher from a privileged family. As always, he breathed life into the bookish, timid teacher and effortlessly pulled off his untoward crush on his underage student.
Alongside Barry Pepper and Edward Norton, Hoffman made this movie one to remember for ages. The three men portrayed the strength of the bond between childhood friends even with the tension of growing apart as adults.
The film chronicled the friends' journey as they raced against time in the uncertain day before Norton's character, a drug dealer named Monty Brogan, turned himself in to go to jail. In this film, excitement, life truths, and suspense are found and enjoyed. Hoffman was incredible.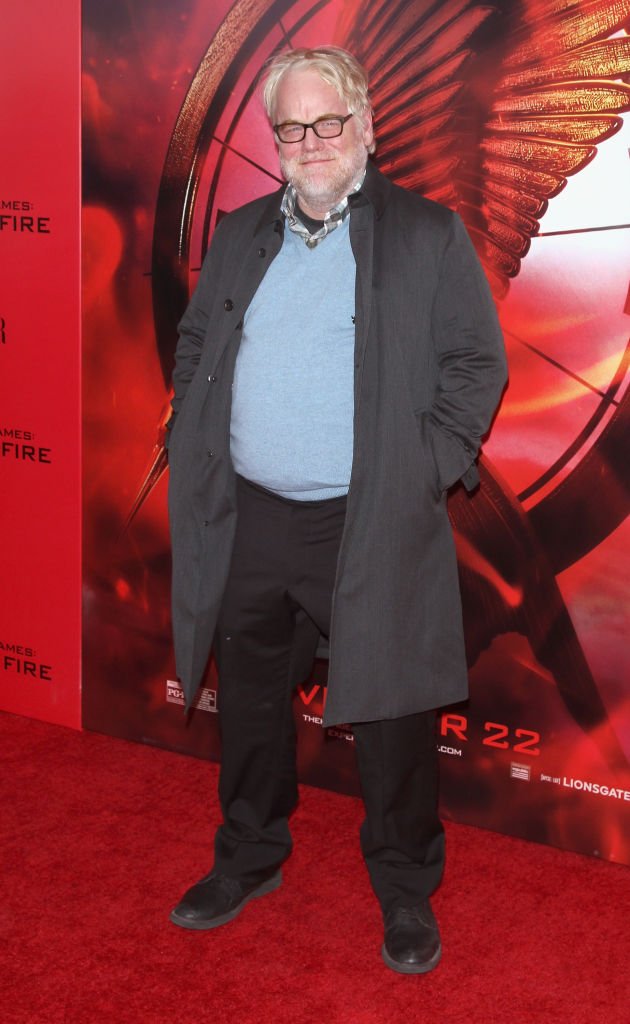 Philip Seymour Hoffman attends the "Hunger Games: Catching Fire" New York Premiere at AMC Lincoln Square Theater on November 20, 2013 | Photo: Getty Images
4. THE BIG LEBOWSKI (1998)
Four years before Hoffman appeared in Spike Lee's film in 2002, he impressed many with his appearance in the 1998 crime comedy film written, produced, and directed by the Coen brothers, Joel and Ethan Coen.
The film followed Hoffman acting alongside actor Jeff Bridges, an L.A. slacker whose life spiraled into disorganization after being mistaken for a wheelchair-bound millionaire with the same name and assaulted.
Hoffman played Brandt, the delightfully unctuous glad-handing flunky of the wealthy paraplegic millionaire called the Big Lebowski. For this role, the actor went to the meekest of all meek, portraying Brandt as a man so soft he would apologize for existing.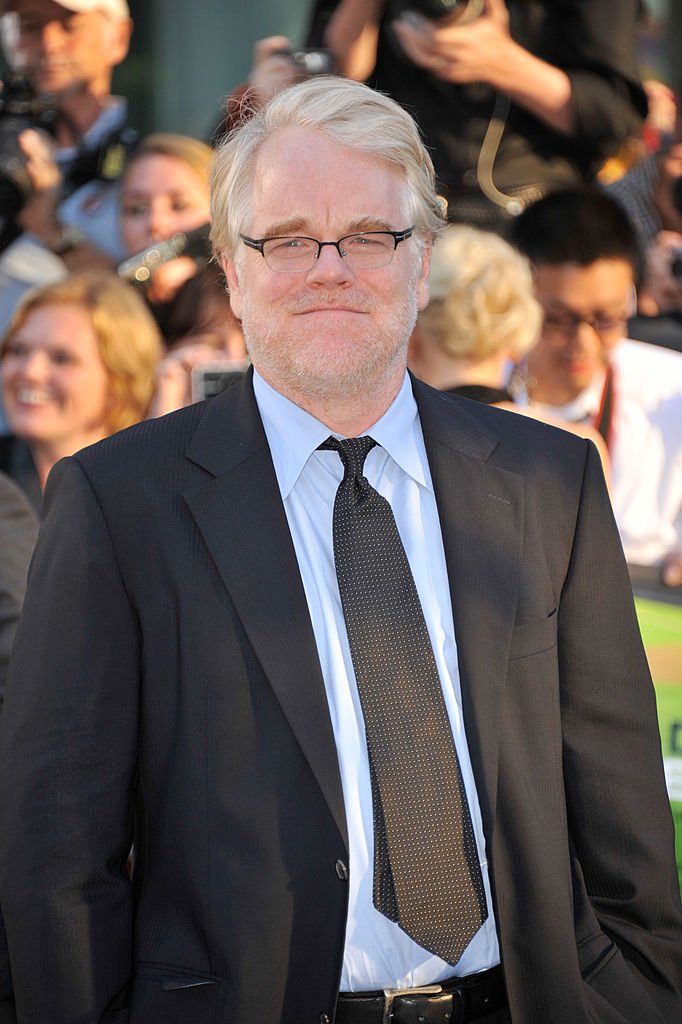 Philip Seymour Hoffman arrives to the "Moneyball" premiere at Roy Thomson Hall during the 2011 Toronto International Film Festival on September 9, 2011 | Photo: Getty Images
3. BOOGIE NIGHTS(1997)
In 1997, Hoffman brought out all his talent to play a remarkably vivid character named Scotty in Paul Thomas Anderson's period drama film, "Boogie Nights."
Hoffman's Scotty was a gay boom operator in love with Dirk Diggler (played by Mark Wahlberg), a highschool-dropout-turned busboy who turned to acting in adult films. The movie chronicled Diggler's rise, fall, and rise in the acting industry, with Scotty pining over him in the most entertaining ways.
Had it not been for Hoffman's excellent prowess in acting, the character could have very well turned out to be a flat, two-dimensional caricature that added nothing to the movie.
2. THE MASTER (2012)
In 2012's "The Master," Hoffman brought out the big guns to exquisitely play Lancaster Dodd, a head-in-the-sky author, and philosopher based on the sci-fi author and Church of Scientology founder, L. Ron Hubbard.
With pale skin, vibrant red hair, and atypical and eccentric captivating looks, Hoffman did not hold back in playing the cult-leader charisma to the t and captivating viewers with a magnetic charm about him.
The movie saw Hoffman assume a majestic conman's role so skilled at making others forget their realities and taking on his own carefully woven fantasies for even the shortest of moments.
1. ALMOST FAMOUS (2000)
Over a decade before Hoffman played the L. Ron Hubbard-inspired character in "The Master," he appeared as the big, bleeding heart in the Cameron Crowe semi-autobiographical comedy and an all-time favorite, "Almost Famous."
His character, a remarkable rock journalist Lester Bangs, found himself in a coming of age phase. He became a beacon of hope and compassion disguised underneath a polar exterior.
Were he alive today, Hoffman would have plenty to be proud of and not just of the legacy he built, but also of his son, Cooper, with his partner, Mimi O'Donnell.
In September, it was revealed that Cooper, 17, was cast for his debut role in a coming Paul Thomas Anderson movie. Not only would Hoffman have been proud to see his son following in his footsteps, but to see him doing so with a person that he worked with as well.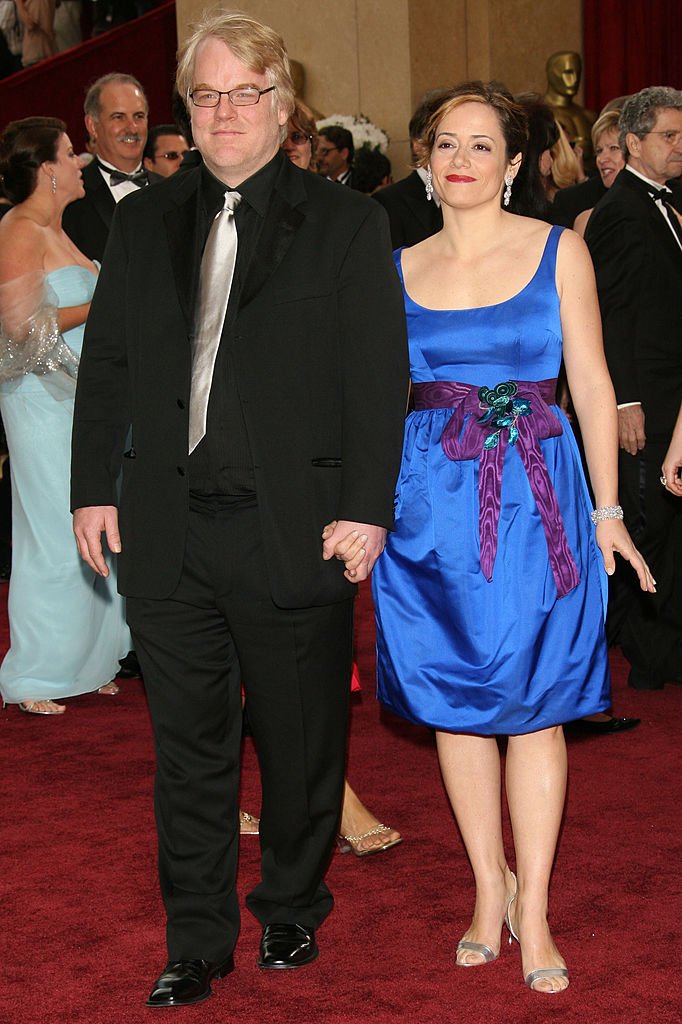 Philip Seymour Hoffman, nominee Best Actor in a Leading Role for "Capote" and guest Mimi O'Donnell | Photo: Getty Images
He was also father to daughters Tallulah and Willa, with O'Donnell. The father of three passed away in 2014 after a drug overdose and was found dead at an apartment in Greenwich Village, which he rented as an office.
In 2018, O'Donnell revealed that the months before Hoffman's death were dark and filled with worry as she watched him struggle with his addiction problems. Hoffman might have met a bitter end, but he did live a good life and will continue to be missed sorely.
Please fill in your e-mail so we can share with you our top stories!