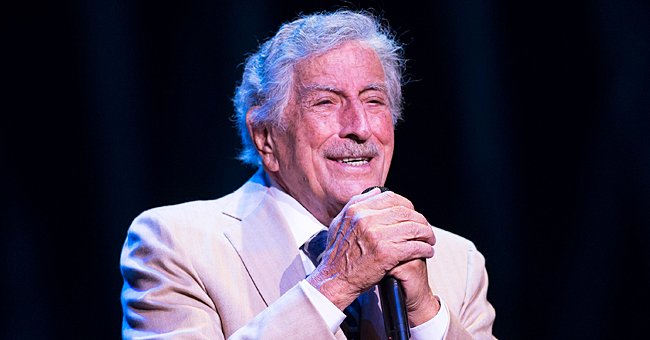 GettyImages
Meet Legendary Singer Tony Bennett's Spouse Susan Crow
Legendary singer Tony Bennett only recently revealed that he has been battling Alzheimer's disease with his wife of over a decade, Susan Crow, by his side. Meet her.
Singer Tony Bennett has been a legend since the '50s when he had his first number-one hit song, "Because of You." The iconic crooner has swung through many genres and novelties, but his magical sound and charisma have never been amiss.
Today, Bennett has many decades to his impressive legacy. He is also the proud father of his four children and the proud husband of his much younger wife, Susan Crow.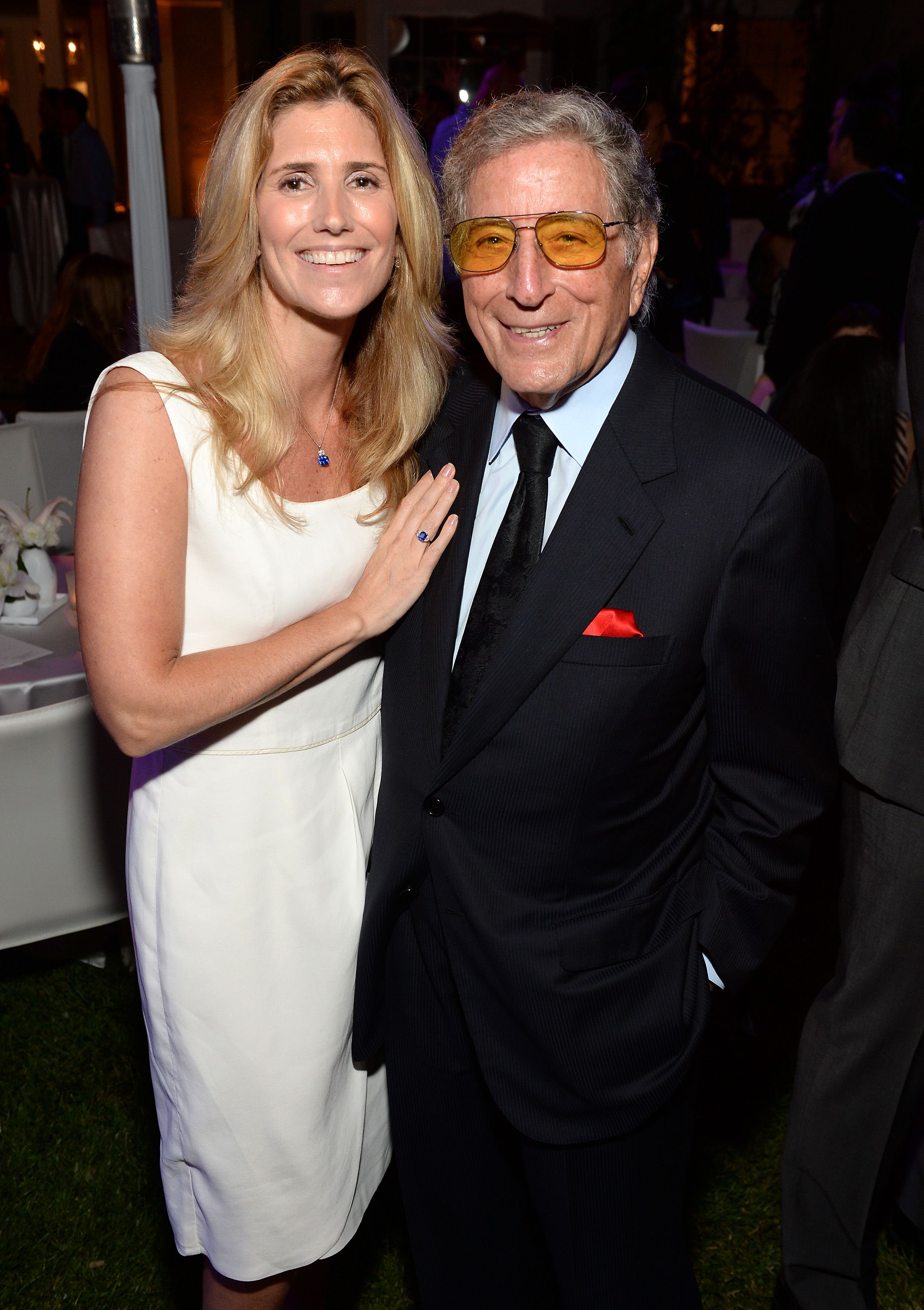 Tony Bennett and wife Susan Benedetto attend his 87th birthday celebration in 2013 in Beverly Hills | Source: Getty Images
Crow and Bennett reportedly first crossed paths at one of his concerts after she was named the president of his fan club in the Bay Area. At the time, she was barely in her 20s, while the iconic superstar was already in his early 60s.
For about twenty years, they dated each other before finally tying the knot and becoming husband and wife in 2007. She is his third wife, after his first two marriages to Sandra Grant Bennett and Patricia Breech.
Crow, generally described as a philanthropist, caught her husband's eye with many great qualities, especially her unexpected devotion to his music.
Rather than join kids of her time to listen to whatever was in at the moment, one would find Crow gravitating to Bennett's older music. This admirable love for Bennett's music was somewhat inevitable as Crow's mother, Marion, was also a die-hard fan.
Interestingly, the man has not let his illness weigh him down.
Born in San Francisco in 1966, Crow has been an incredible woman and has co-founded over 15 schools with her husband, Bennett. On February 1, Bennett revealed to the world that he has been battling Alzheimer's disease through an exclusive AARP issue.
Alzheimer's, an irreversible, progressive brain disorder, has plagued the iconic singer for four years since 2016. According to his tell-all with AARP, the singer has thankfully not had many of the worse symptoms that come with Alzheimer's.
His symptoms include uncontrollable disorientation, rage episodes, depression, and a detachment from reality. According to the issue, the legend is still functioning quite well, and with the help of his neurologist and his ever-loving wife, Crow, he is fighting as best as he can.
According to the outlet, Bennett reportedly started showing signs of declining health while collaborating with singer Lady Gaga to record his chart-topping duets album, "Cheek To Cheek." This was two years before he was diagnosed with the disease.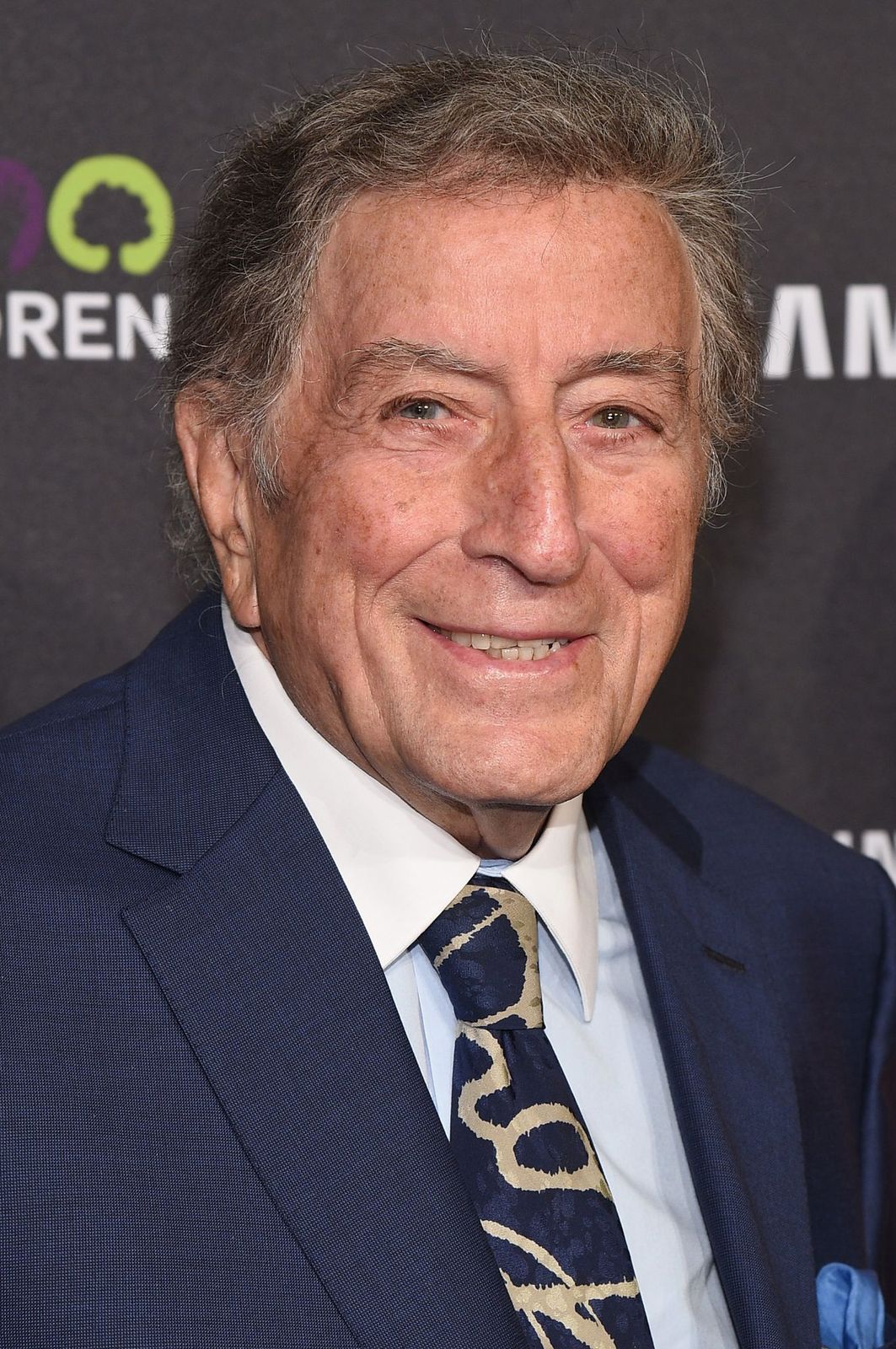 Tony Bennett at the Samsung Hope for Children Gala at the Hammerstein Ballroom on September 17, 2015, in New York City | Photo: Getty Images
Interestingly, the man has not let his illness weigh him down. AARP also reported that there would be a follow-up album released in the spring. The album was said to have been recorded between 2018 and the earlier days of 2020.
Bennett is certainly a lucky man who has not only had a great life but also has a loving wife by his side to weather all storms. They certainly make one of Hollywood's most iconic couples.
Please fill in your e-mail so we can share with you our top stories!