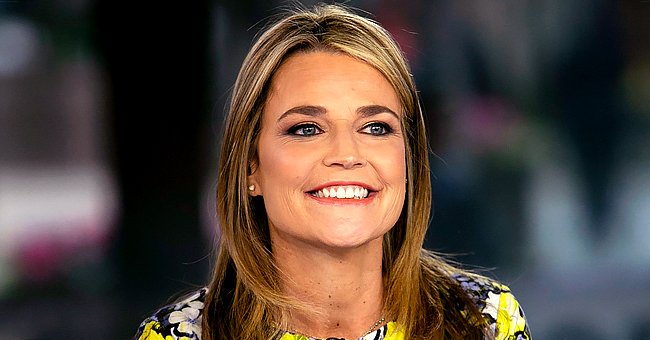 Getty Images
'Today' Host Savannah Guthrie Posts a Cute Throwback Photo from 4 Years Ago Cradling Her Kids
NBC "Today" anchor Savannah Guthrie warmed hearts over on Instagram on Monday when she posted an adorable throwback snap of her two children and herself taken four years ago.
Savannah Guthrie posted the nostalgic pic of her cradling her children Valerie then 2, and Charles, also a couple of months old at the time. Missing from the cute pic was the news correspondent's husband, Michael Feldman.
The working mom, who often takes time to share her two children's sweet images, told her followers the photo was dated four years ago, leaving a heart emoji, perhaps hinting at being overcome with emotion.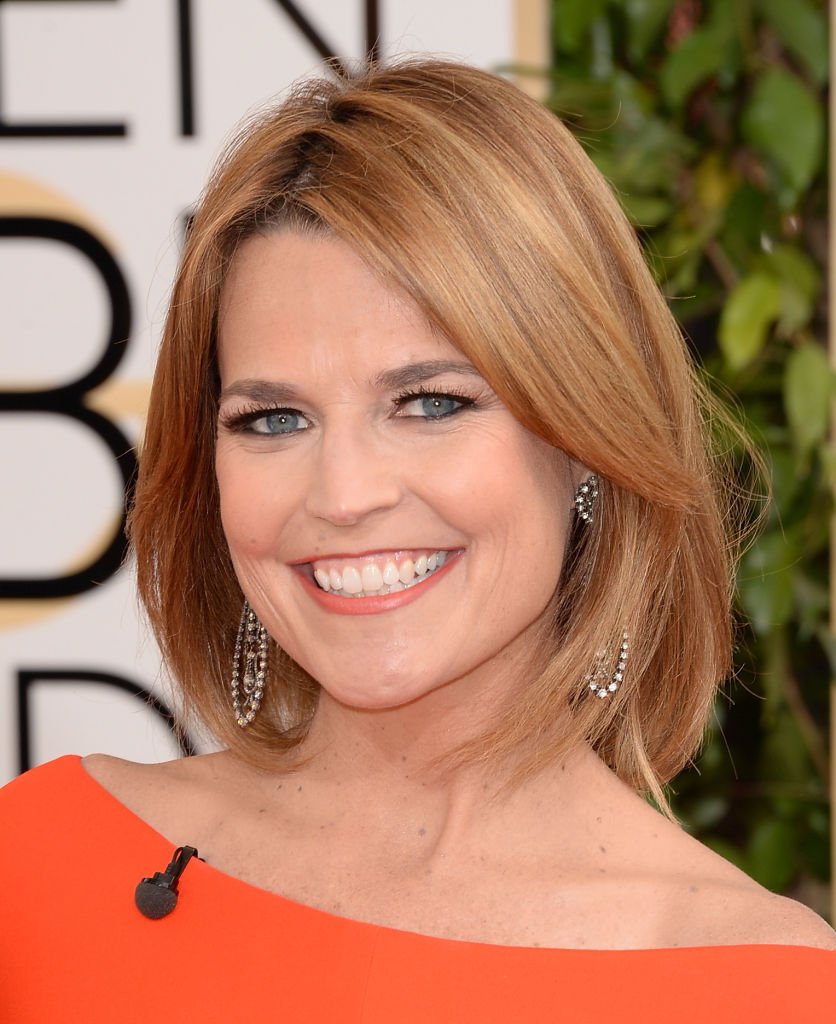 Savannah Guthrie attending the Annual Golden Globe Awards Source | Photo: Getty Images
Guthrie has been vocal about her experiences in raising the two children amid a pandemic with strict lockdown rules. The anchor has revealed her husband has taken a hands-on approach with the entire family.
In an interview with People, the news anchor hilariously described her husband's role in the family as the chief technology officer and chief grilling officer in the way he assists in morning preparations.
"About mid-morning, it's my turn to take over for a little while so he can do his actual job."
On the topic of fathers, Guthrie keeps her father and grandfather-in-law in her memories through her son Charles, 4, who is named after both. The news anchor sadly lost her father at 16 years old to a heart attack.
Guthrie first met her husband Feldman while attending his 40th birthday through an invitation from a mutual friend. The two hit it off, with Guthrie confessing she found her husband attractive after fixing her toilet.
The news anchor impressed many for covering the entire election season during her eight-month pregnancy.
When the couple was expecting their first child, Vale, they opted not to know the gender of the child until delivery. Guthrie experienced her entire pregnancy term on national television, often joking with her co-hosts about it.
Guthrie's mother, Nancy, disclosed throughout the news anchor's pregnancy, she held out hope on her daughter begetting a girl, sharing the belief nothing is better than a daughter. Her mother shared:
"My son is just everything to me, but there's nothing better than a daughter."
Guthrie's son has recently made a strong case for Nancy's sentiments. The journalist underwent eye surgery for a second time after her son accidentally struck her in the face with his toy truck.
Taking to Instagram, the hardworking host, however, shows a different angle to her life as she takes her followers through her journey of motherhood. With several photos of her family, Guthrie shows love for her family.
On top of her successful career, the news anchor impressed many for covering the entire election season during her eight-month pregnancy. During the holiday season, the star took some time off and spent it with her family.
Guthrie has carved out a great career for herself, working on the "Today" show for almost a decade since joining in 2011. The journalist has conducted interviews with notable figures and covered a host of hard news topics.
Please fill in your e-mail so we can share with you our top stories!