Kourtney Kardashian Turns up the Heat Rocking an Itty-Bitty Red Bikini in This Stunning Snap
"Keeping Up with the Kardashians" star Kourtney Kardashian has kept her stunning physique in check. The mother of three delighted fans with a sizzling snap online. 
Kourtney Kardashian, the eldest among the Kardashian-Jenner siblings, never lost her figure through the years. The "KUWTK" star recently shared proof on Instagram.
Showing some skin is not new for the 41-year-old reality star who recently shared new pictures of herself rocking a cheeky and skimpy red bikini.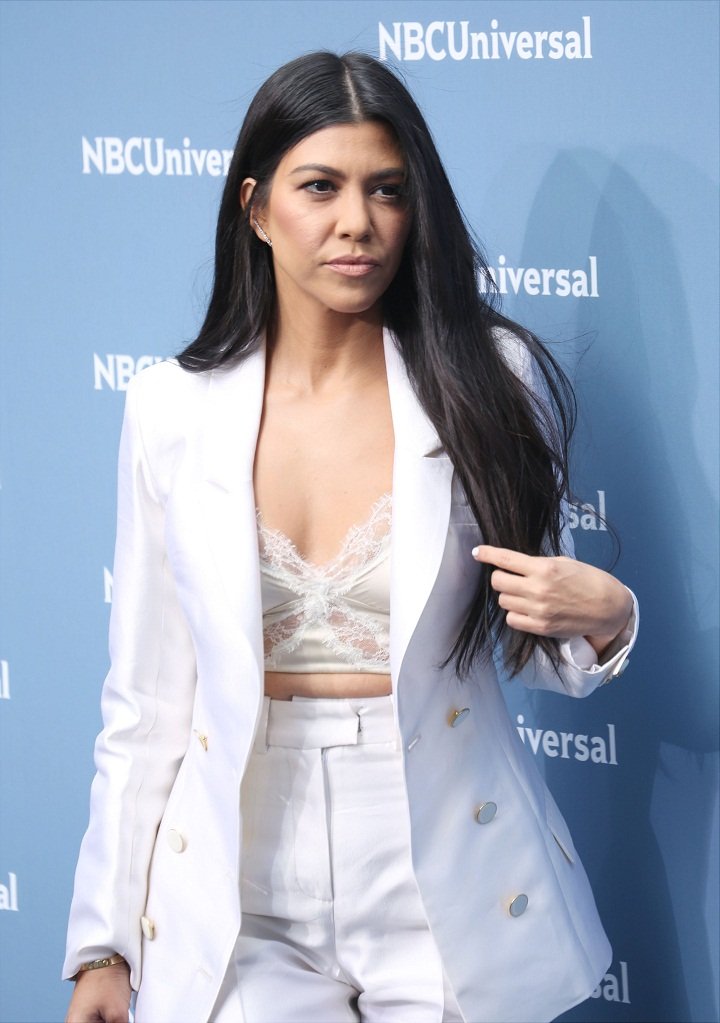 HER  HOURGLASS FIGURE
Kourtney, who seemed to have finished swimming in the pool, posed in an alluring look. The Pooch founder has clearly maintained her sculpted figure through the years. 
The strings of her bikini top formed a criss-cross on her chest, revealing her ample bosom. Meanwhile, her bottom wear emphasized her thigh's shape. She wrote in her post:
"A little fun in the sun."
Many fans were speechless at Kourtney's flawless physique. Some were impressed at how she bounced back to her original figure, considering that she gave birth to three wonderful children. 
A fan who was in awe of the reality star's curves expressed in the comment section that she is glowing, while other fans commented with fire, hearts, and sun emojis.
The "KUWTK" star's breath-taking snap took place during her trip to Turks and Caicos. The island she was in is open for tourists with authorized travel permits and negative COVID-19 tests amid the pandemic.
BEHIND HER PERFECT FIT
Kourtney, whom her sister Kim Kardashian described as the "least interesting woman," put in a lot of hard work to achieve her stunning curves. After giving birth to her youngest son, Reign, in 2014, she went back to her fitness routine. 
Amid Kim's divorce, a source reportedly said that Kourtney constantly checks on the SKIMS founder and her four children
HER LONGEST RELATIONSHIP
Six-year-old Reign is Kourtney's youngest child with Scott Disick. The couple, who began dating in 2006 but had split in 2015, also shares 11-year-old Mason and eight-year-old Penelope.
Disick, who has been part of the family's reality show, is Kourtney's longest relationship in her dating history. She was previously linked to many men, including Grammy Award-winner Justin Bieber. 
Following the news of Kim's marital break-up with acclaimed rapper Kanye West, Kourtney has been helping her sister who is going through a tough situation. What Kim is dealing with now is familiar to Kourtney.
Amid Kim's divorce, a source reportedly said that Kourtney constantly checks on the SKIMS founder and her four children. Despite their love-hate relationship, Kourtney is there to support Kim no matter what happens.