Inside Dustin Diamond's Devastating Battle with a Very Intense Lung Cancer
Dustin Diamond started feeling unwell at the beginning of the year before being taken to a hospital for tests. Unfortunately for the actor, his cancer diagnosis was discovered late, and he died recently.
Dustin Diamond sadly passed away on Monday, February 1, 2021, at the age of 44. The late actor had been diagnosed with stage four small cell lung cancer, weeks before his unexpected death.
The "Saved by the Bell" star had been diagnosed with the rare disease three weeks before. A medical oncologist specializing in lung cancer at the Cleveland Clinic spoke to "People" about the disease.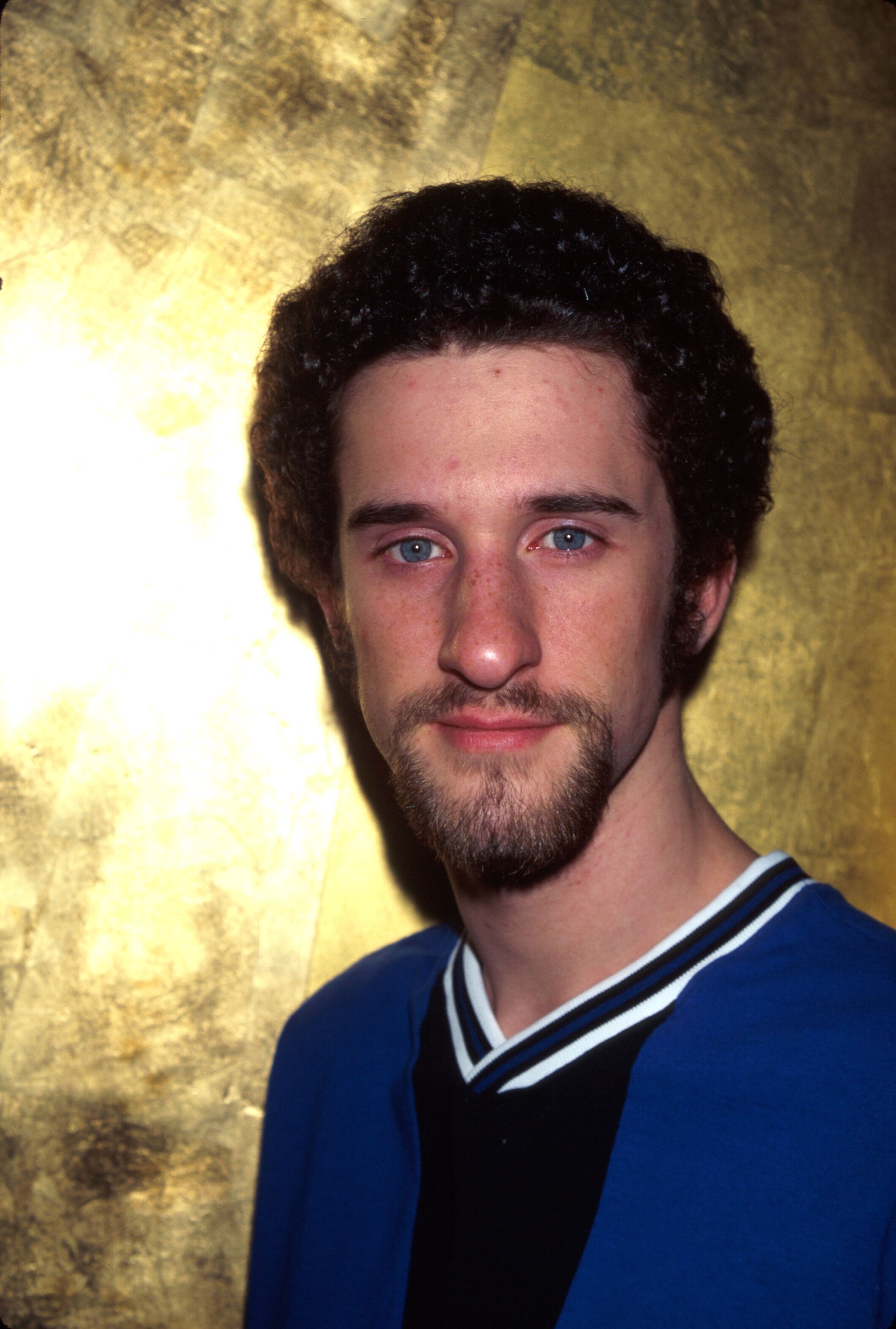 Dr. Nathan Pennell said the cancer was one of those that was almost always discovered when it had already spread. He explained that there wasn't a way to detect it early as it grew fast and:
"It's incredibly aggressive."
The death of #DustinDiamond #Screech today made me reminisce a lot of a tv show I loved when I was growing up. The Miss Bayside episode, where Screech wins the crown, is a favorite. RIP Dustin. Thanks for the laughs! pic.twitter.com/tzznpZie1f

— Kimberly Torres (@newsroomkimarie) February 1, 2021
The illness is one of the two major types of lung cancer. Non-small cell lung cancer is the typical one, while small cell lung cancer is much more uncommon in the medical field.
Pennell explained that the cancer Diamond had was mostly typical with people who were heavy or lifelong smokers. As the late star wasn't known as a heavy smoker, it made his diagnosis even rarer.
Hollywood is mourning the death of #SavedByTheBell icon Dustin Diamond, who lost his battle with lung cancer at age 44. 💔 https://t.co/J5vN1z5PcF pic.twitter.com/gGyPO2tzIT

— E! News (@enews) February 2, 2021
Roger Paul, the actor's longtime manager, confirmed that the late star hadn't been a smoker. The doctor explained how only two to three percent of people who got the disease had never smoked.
However, people getting lung cancer without ever smoking was becoming much more common. Pennell shared how smoking tobacco was one of the biggest risk factors for small cell lung cancer.
The first TV show I ever did was Saved By The Bell: The New Class. I was star struck to be working with Dustin Diamond and he couldn't have been nicer to me even giving me advice when it was clear I was nervous. Thank you, Dustin, for the kindness and the tips. #RIPDustinDiamond

— Danny Strong (@Dannystrong) February 1, 2021
He also noted how people who didn't smoke could get the disease from radon gas. This type of gas can be found in basements, but it could also be caused by industrial pollution.
The doctor shared how in extremely rare cases, one's family history could also be a factor. The oncologist noted how the best chance of survival if one has the cancer is if it's caught early.
I'm saddened to hear the news of the passing of Dustin Diamond. I'm grateful for the time we shared together on my show and for him openly sharing his story. He will be missed. pic.twitter.com/6dcZ62Fb2k

— Dr. Mehmet Oz (@DrOz) February 1, 2021
However, the problem was it was hard to identify it until it had already advanced. Symptoms one had to look out for included coughs that didn't go away, and sometimes they include bleeding.
Dustin Diamond was in talks to join season 2 of Peacock's "Saved by the Bell" reboot.
Tiredness and feeling weak, hoarseness of voice, weight loss, and sometimes swelling in the arms and face are all symptoms. Diamond felt unwell and had a lump on his neck before he went to the hospital.
I just saw the news that actor Dustin Diamond, best known as Screech from "Saved by the Bell," passed away. Dustin acted in my movie "Big Top Pee-wee" when he was ten years old. It was his first featured role in a movie. I first met him at his audition. (thread) pic.twitter.com/JCSYNP1YIK

— Pee-wee Herman (@peeweeherman) February 2, 2021
The late actor, who allegedly left the hospital briefly before his death, was joined by his girlfriend Tash Jules and his friend Dan Block. Paul also shared that his father, Mark Diamond, also saw him before he died.
The star was in talks to join season 2 of Peacock's "Saved by the Bell" reboot. He was hoping to reprise his role as the nerd Samuel "Screech" Powers after being excluded from the first season.