Dustin Diamond's Manager Says His Girlfriend Tash Jules Was with Him during His Last Moments
Actor Dustin Diamond sadly passed away this week after being diagnosed with cancer. His manager has since revealed that the star wasn't alone during his very last moments on Earth.
Dustin Diamond sadly died on Monday morning, February 1, 2021, at the age of 44. The "Saved by the Bell" star started feeling unwell earlier in January 2021 and discovered he had a lump on his neck.
Diamond had been ignoring the lump for a while. According to his longtime manager, Roger Paul, the actor hadn't wanted to go to a hospital because he didn't want the public attention it would garner.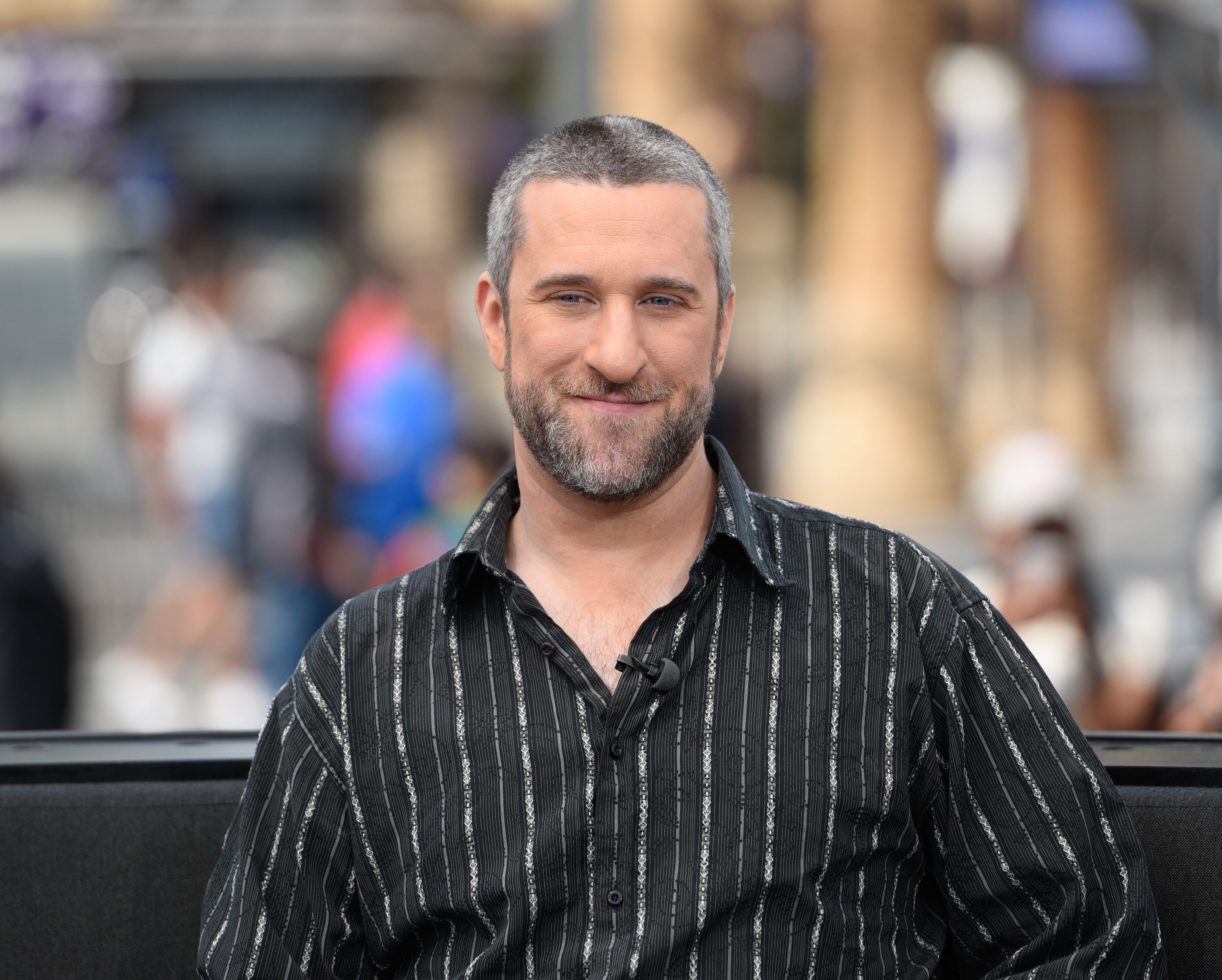 Eventually, his girlfriend of one year, Tash Jules, took him to a hospital anyway. The late star's manager shared how Diamond was diagnosed with cancer over the January 8, 2021 weekend.
Earlier on Monday, Paul shared how the actor was diagnosed with a "brutal, relentless form of malignant cancer only three weeks ago." It was found to be stage four small cell carcinoma.
Oh lord. #rip Dustin. I'm shocked. I remember all of the times we were there for each other on set of #cbb like captured in this photo. You were talking me out of feeling sorry for myself. You were a sensitive yet strong soul. I'm so sorry 😢 #dustindiamond. pic.twitter.com/h5b4O8goKo

— Courtney Stodden (@CourtneyStodden) February 1, 2021
The cancer commonly occurs in the lungs, but it can manifest in the gastrointestinal tract or the prostate. Paul revealed how the disease spread quickly throughout the actor's system, adding:
"The only mercy it exhibited was its sharp and swift execution."
Hollywood is mourning the death of #SavedByTheBell icon Dustin Diamond, who lost his battle with lung cancer at age 44. 💔 https://t.co/J5vN1z5PcF pic.twitter.com/gGyPO2tzIT

— E! News (@enews) February 2, 2021
The longtime manager explained how Diamond, mercifully didn't suffer, and that they were grateful for that. The representative also shared how Jules had been by the star's side when he passed on.
When he died, the actor had been undergoing chemotherapy. The star, who was well-known for acting as Samuel "Screech" Powers on the original series "Saved by the Bell," tried to be positive while undergoing treatment.
RIP Dustin "Screech" Diamond.

I grew up watching Saved by the Bell. Sad to see this. pic.twitter.com/530Z7LZc0H

— Jordan Daley (@JDaIey) February 1, 2021
Paul confessed how scared his client had been while getting help. He also tried to find the humorous side and used whatever methods he could to fight the disease but nothing worked.
Dustin Diamond was also going to start his physical therapy in the near future, according to "NBC News."
The manager shared how his late client hadn't wanted to die yet. Besides Jules, Diamond's previous girlfriend was professional clown Amanda Schutz, with whom he bonded over their love of comedy.
In 2014, the pair were engaged for a short period after they'd started seeing each other that same year. Before Schutz, Diamond was married to Jennifer Misner in 2009 but their relationship ended four years later.
The actor's death came as he was scheduled for the second round of chemotherapy treatment. According to "NBC News," he was also going to start his physical therapy in the near future.