Check Out Tamera Mowry's Nose Ring as She Stuns in Tan Sweater and Twisted Braid (Photo)
"Sister, Sister" star Tamera Mowry channeled her sassy self in this photo that sees her rocking a teeny tiny nose ring and a long, twisted braid. Netizens are convinced there is no look she cannot pull off. 
Tamera Mowry can be the sassiest woman out there and she just proved it with a brand new Instagram photo. The "Sister, Sister" star looks good in just about anything!
Mowry looked gorgeous in a beige high neck with puffed sleeves. She paired it with blue jeans. To accessorize, Mowry wore a pair of thin golden hoops that almost touched her shoulders.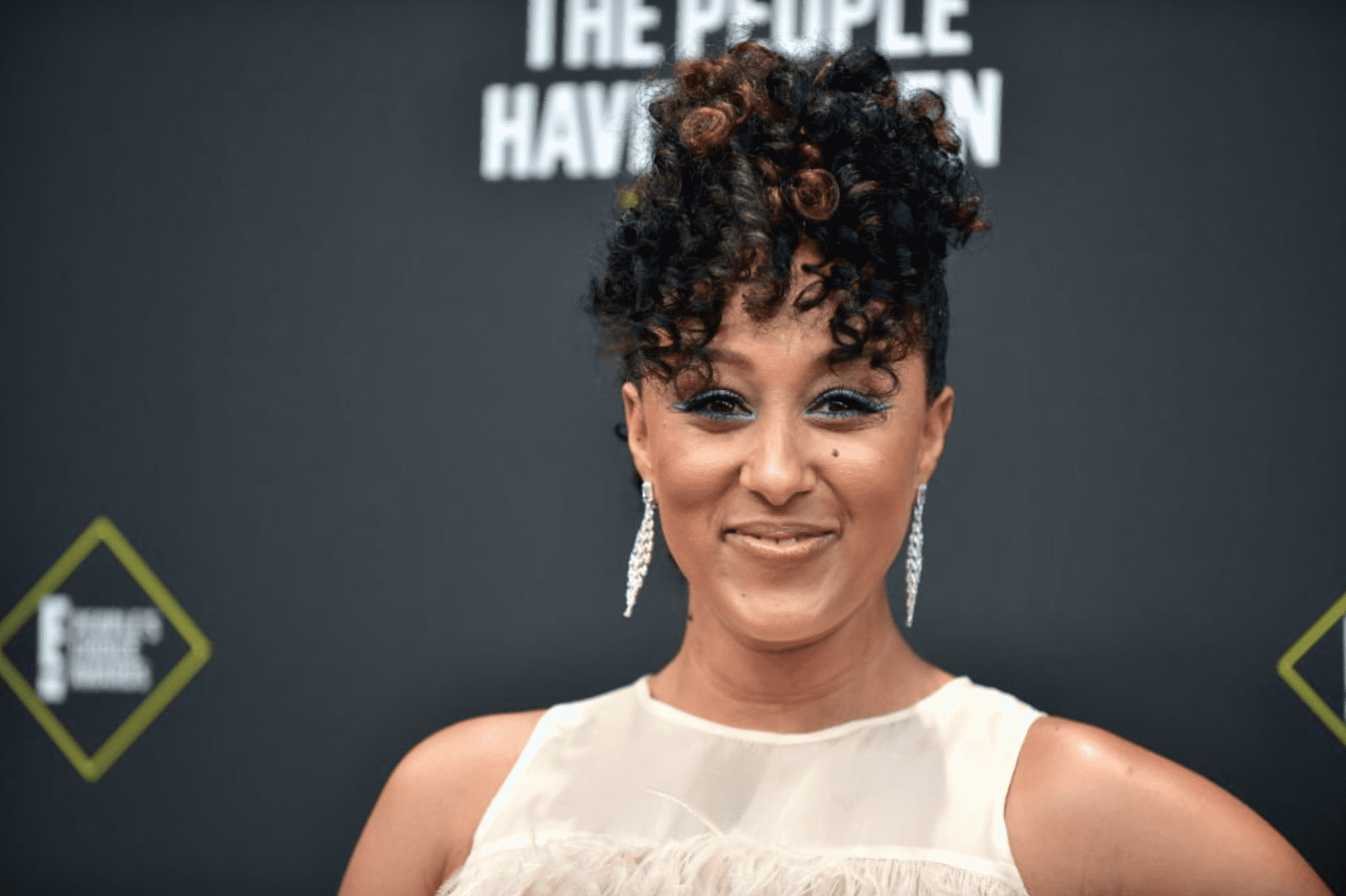 Mowry's outfit was on fleek, but it was her nose ring that stole the show. The barely-there nose ring allowed the actress to flaunt her sassy side while keeping it classy. 
The actress gave her hairstylist Debrianne Horsley a shoutout for making her hair look so fabulous. Her dark tresses were twisted into a long, sleek braid.
Mowry did her own makeup, and she did a pretty good job. She added some glow to her naturally luminous skin with subtle blush and wore nude lipgloss.
The 42-year-old was once told by a fan that she was the ugly and goofy twin.
The actress put on false lashes under her copper-tinted eyelids that shimmered. Fans were pretty impressed by her makeup game that keeps on getting better and better each time. 
Mowry is lauded for her beauty, but there was a time when she believed she was anything but beautiful. In 2016, she candidly talked about why she used to think she was ugly during an episode of "The Real."
The 42-year-old was once told by a fan that she was the ugly and goofy twin. They implied Tia was prettier than her. That comment stayed with Mowry for a long time. 
It was when the actress and her twin starred in "Sister, Sister." They used to read all their fan mails. After reading the comment, she felt insecure until a friend gave her a reality check.
Mowry was glad that she had a friend who reminded her that she does not need to listen to the insecurity in her head anymore. She also taught the actress not to let others define who she is. 
The Mowry twins basically grew up in the eyes of the public. At least there were no Twitter trolls or online shamers who could potentially affect their psychology back then.