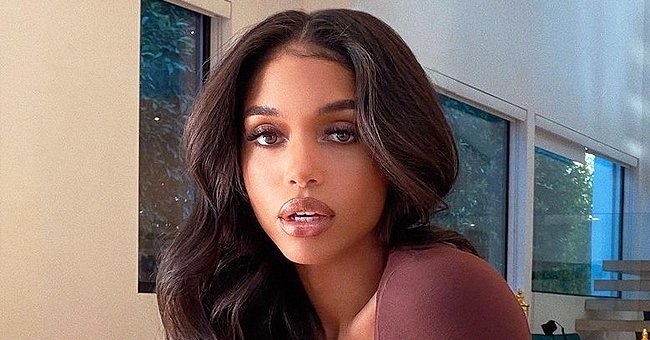 Instagram/loriharvey
Lori Harvey Displays Her Seductive Curves in a Tight Black Bodysuit With $3,225 Hermès Earrings
Fashion icon and model Lori Harvey looked stunning in a tight black outfit that put her delightful curves on display. She was seen posing with expensive earrings and a pretty face.
Lori Harvey is known for her high sense of fashion and style. In a recent Instagram post she shared, she looked incredibly beautiful in a tight black outfit.
Harvey posted the picture on her Instagram account with over 3.2 million followers. The shot captured from the side showed her posing against a stone wall and looking away from the camera.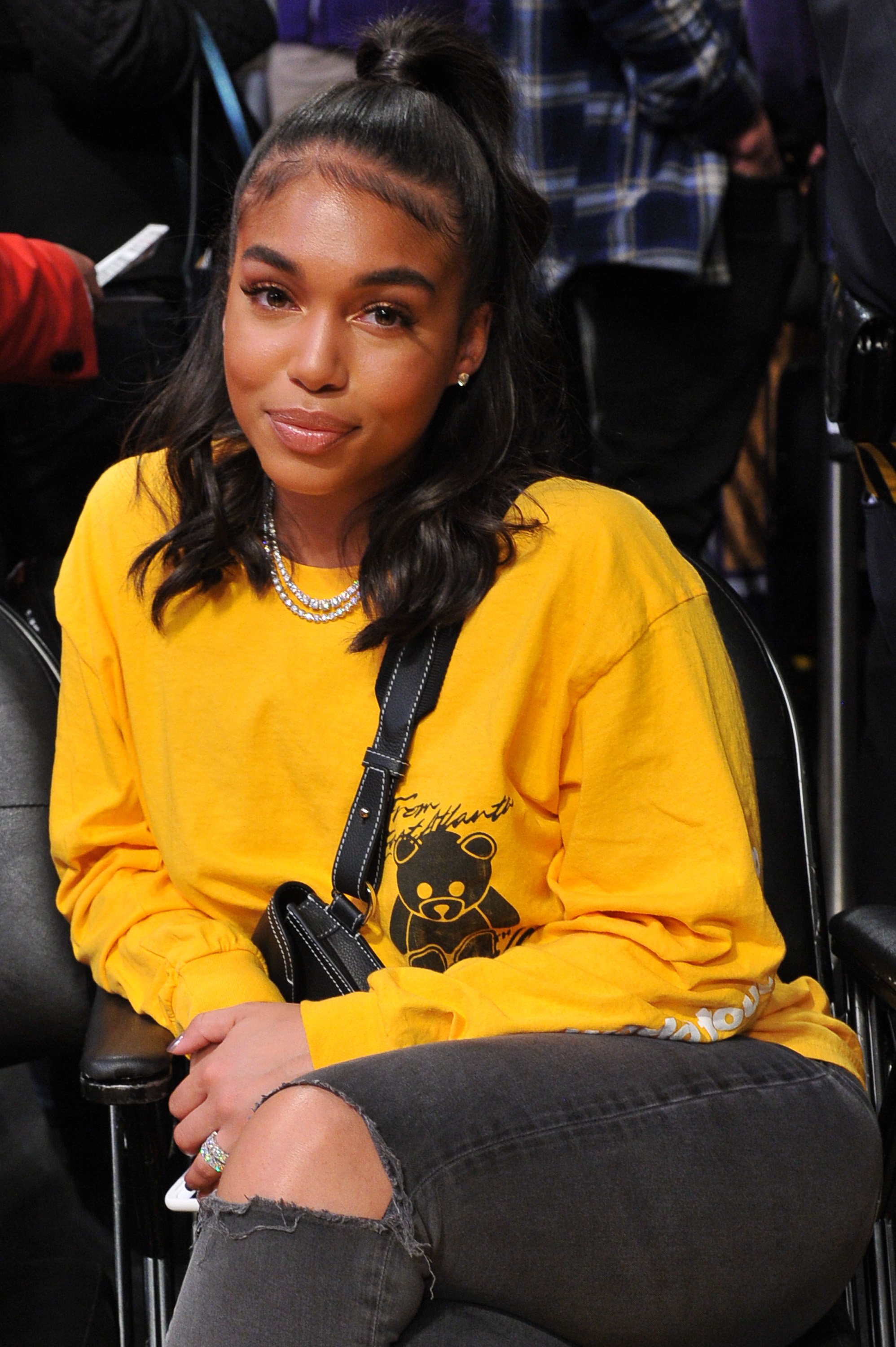 Lori Harvey at Staples Center for a basketball game between the Los Angeles Lakers and the Sacramento Kings on December 30, 2018.| Photo: Getty Images
For the shoot, the 5 foot 3 inches tall model opted for a black long sleeve turtleneck blouse and high waist black shorts. She finished the look with matching black knee-high boots.
The highlight of the image was Harvey's $3,225 earrings that hung prettily by the sides of her face. The earrings were circular and had a long metal attached to them at the top.
Her face was lightly made up, opting for nude eyeshadow and nude but glossy lipstick. The edges of her hair were perfectly laid as she held on to the ponytail attached to it.
She also wore a silver beaded necklace and her perfectly manicured nails were on display as she rested on one hand while holding her hair with the other.
Her journey into modeling was like no other.
The post earned over 422,000 likes within the space of 24 hours, and there were a plethora of comments from fans, followers, and lovers. Even her boyfriend, Michael B. Jordan, left the comment, "Insane."
Instagram account Fashion Bomb Daily shared the exact image Harvey shared and gave an update on the cost of what she was wearing. Someone hilariously commented:
"These earrings better be made of steel. Lori, do you mind handing them over, please?"
Harvey is known for her prowess in the modeling world, and although she is not the conventional runway model, she has been able to leave her mark by working with high fashion brands such as Dolce and Gabbana, among others.
Her journey into modeling was like no other. Due to her height and being a person of color, opportunities were not available for her, but providence shined on her when D&G handed her a modeling job.
The stepdaughter to popular talk show host Steve Harvey and fashion influencer Marjorie, Harvey's life has always been scrutinized by the public. From who she is dating to who she has been with, there is always a buzz around the young adult.
Aside from being a fashion influencer, Harvey has also enjoyed a robust dating life. She has dated the likes of Justin Combs and his dad, Sean "Diddy" Combs, to Future and Trey Songz.
Please fill in your e-mail so we can share with you our top stories!