Cardi B's Fans Wonder If She Is Pregnant Posing in This Denim Bikini & $2,900 Dior Bag
American rapper Cardi B recently shared a gorgeous picture of herself rocking a denim bikini with a luxurious bag, but her fans were more concerned about her bulging tummy.
Cardi B's posts usually attract many comments and likes from her millions of fans on Instagram, mainly because she knows how to post exciting pictures.
The award-winning rapper shared an impressive clip flaunting her enviable body in a denim bikini, but some eagle-eyed fans think they saw a protruding stomach.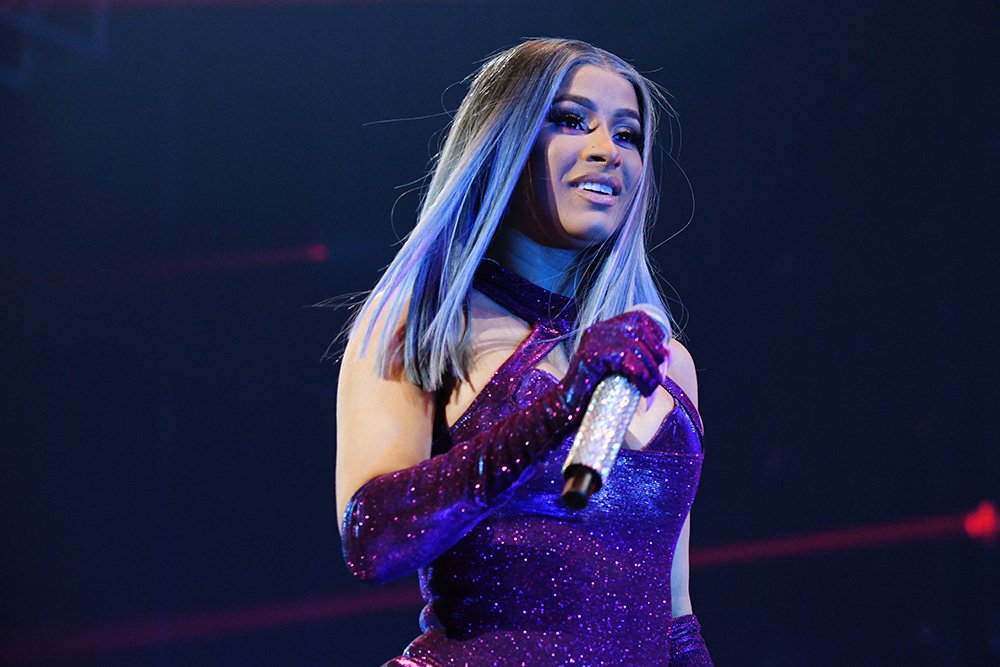 In the few seconds clip she shared, the rapper said she had a big announcement while walking down the stairs. Some fans observed that the rapper tried to cover up her stomach leading to suggestions that she might be pregnant.
True to her style, Cardi B showcased her gorgeous figure in the denim bikini she wore and added style to it with a gorgeous $2,900 Dior bag.

It was no surprise that this particular post would draw a lot of comments and likes from fans who wasted no time to leave behind over twenty-five thousand comments.
Few hours before teasing her fans, Cardi B had reportedly shared a cute picture of her daughter.

Some fans took to the comments section of the post to praise the rapper's beauty and enviable curves, while for some other fans, her seemingly protruding stomach was the catch.
One fan humorously remarked that the rapper is pregnant, while a second asked the rapper if she was pregnant alongside a series of lauding emojis.
"I hope you expecting another baby?", one wrote while a fifth fan guessed, "you are pregnant, I see you holding that jacket. Congratulations."
Few hours before teasing her fans, Cardi B had reportedly shared a cute picture of her daughter Kulture rocking a gorgeous pink Balenciaga shirt, matching sweatpants, and white-framed sunglasses.      
Cardi B, however, loves to post amazing pictures for fans to trip on. Her pictures are noted for their flirtatious content alongside a show-off of luxury.