Cardi B Flaunts Her Killer Curves & Long Wavy Hair as She Dances in a White Top & Underwear
Cardi B thrilled her fans by sharing a racy clip of herself dancing in a white top and black underwear. Her incredible curves left her fans in awe of her.
Music sensation Cardi B gave her fans a real treat with her latest Instagram share, where she flaunted her massive curves and fluffy hair in a cute clip she posted.
The rapper looked natural and in her element dancing in a racy outfit while she sang along and moved rhythmically to Argentine singer Nathy Peluso's track "Delito."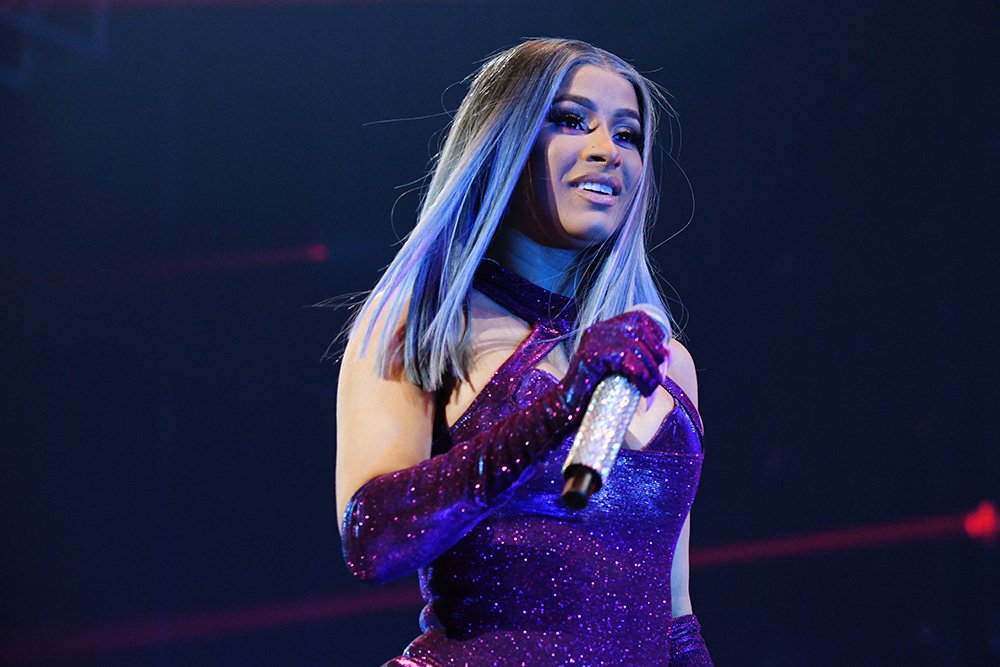 Cardi's dance steps and outfit was not the only captivating part of the clip. The "WAP" singer debuted her new fluffy hair that extended to her midsection. 
All eyes were on Cardi's incredible curves and toned skin, which her white crop top and black underwear gave fans a full glimpse of. She captioned the post:
" I am ready to go home."
With more than thirteen million views, the 28-year-old's fans reacted to the post with much passion. Her fans took to the comment section to gush over her unbelievable curves and incredible hairdo. For one fan, the clip was proof of their love for her.
Millions of moms applauded her sincerity. For them, Cardi was keeping it real.
Cardi, whose real name is Belcalis Marlenis Almánzar, knows how to keep her fans' excited and keep them glued to her post. Fans get to see her other side when they cross the line or bring in hate to her posts. 
Some fans were recently on the receiving end of her wrath after they claimed that the rapper edited her pictures and clips before posting them; an insinuation that got Cardi riled up.
Accusing the rapper of having a fake body was more than she could bear. In a swift reaction, the 28-year-old replied to her trolls with a clip showing off her natural curves and admitting that she gained some weight.
Another known trait of Cardi is that she knows how to flaunt her curves. The rapper fed her fans' fancy with a picture of her celebrating her 28th birthday in swimwear.
Although other celebrities graced the event, it was Cardi's racy outfit that made headlines. Another aspect of her life she enjoys sharing with her fans is her motherhood journey.
The rapper, who is a mother to her daughter Kulture, has continuously spoken of her struggles with motherhood. Cardi revealed that she felt awkward after giving birth to her child.
She also faced some troubles while trying to get back to her usual self. Millions of moms applauded her sincerity. For them, Cardi was keeping it real.