RHOA Star Kenya Moore's Daughter Brooklyn Looks like Mom with Her Beautiful Eyes and Cute Smile
"The Real Housewives of Atlanta" star Kenya Moore has an adorable two-year-old daughter named Brooklyn who bears an uncanny resemblance to her, as seen in new snaps.
Reality TV star Kenya Moore is a proud mother to her two-year-old daughter, Brooklyn, whom she welcomed with her ex-partner, Marc Daly, and in new snaps shared by Kenya, their resemblance was striking.
On her Instagram story, reality star Moore shared an adorable video of Brooklyn playing with her uncle and feeding him from her bag of chips.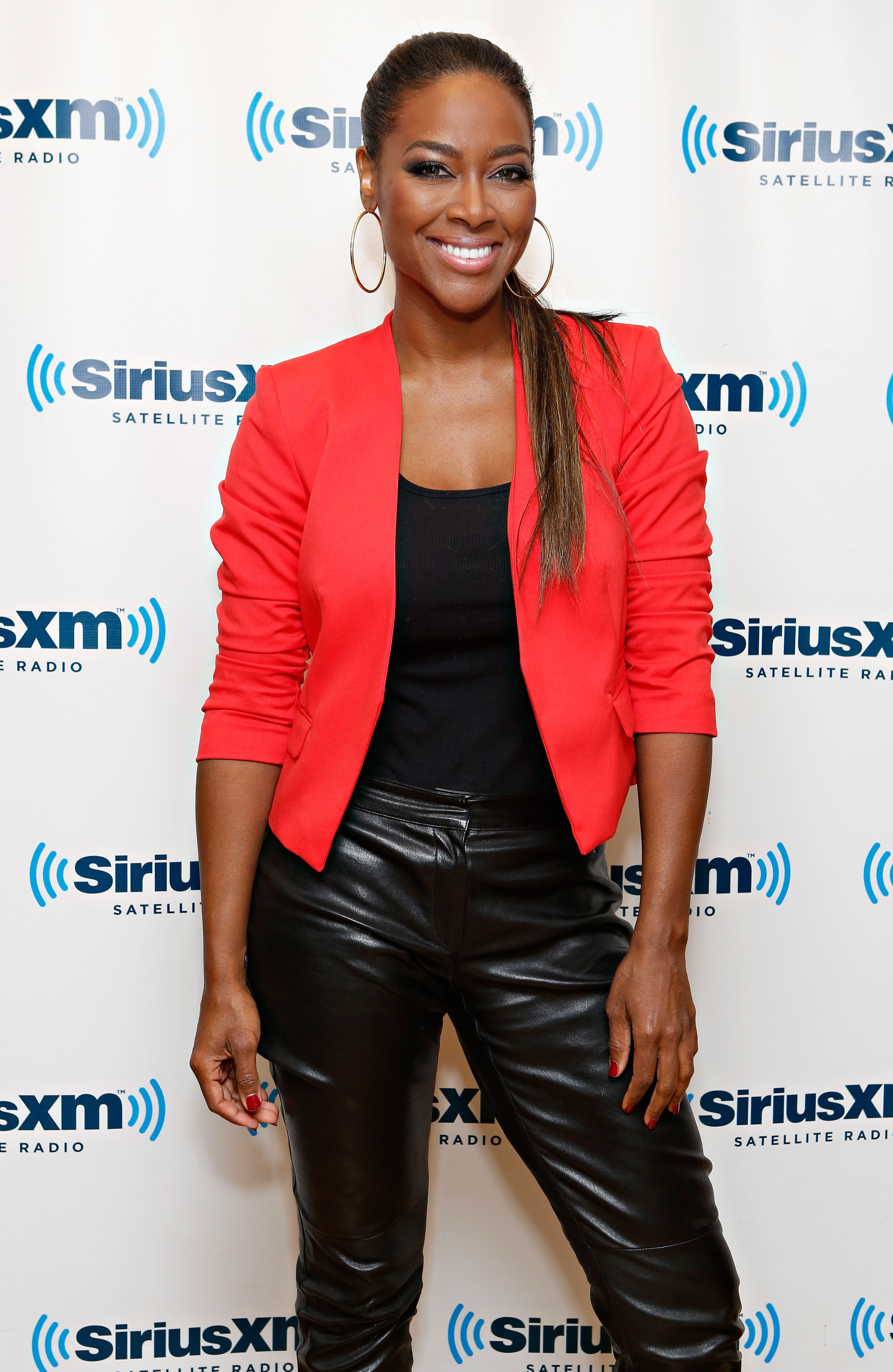 A screenshot from the clip showed the beautiful tot dressed in pink underwear and a pink and white crop top that showed off her stomach. Her hair was left in full curls atop her hair as she knelt on the chair.
In the video, Moore offered her uncle some chips, and when he asked her to give him some more, she obliged. Her mother could be heard in the background talking to someone. The caption on the snap read:
"#thebrooklyndaly and Uncle Brandon @brandoneshay."
One striking feature from Brooklyn's face was her beautiful eyes that were perfectly carved under her bushy eyebrows. Throughout the snap, her gorgeous smile and teeth could be seen.
The resemblance between mother and daughter was evident with the fact that they both have the same face shape, and Brooklyn's smile reflects that of Moore.
Now, it seems the pair have finally split and Kenya has been taking care of Brooklyn.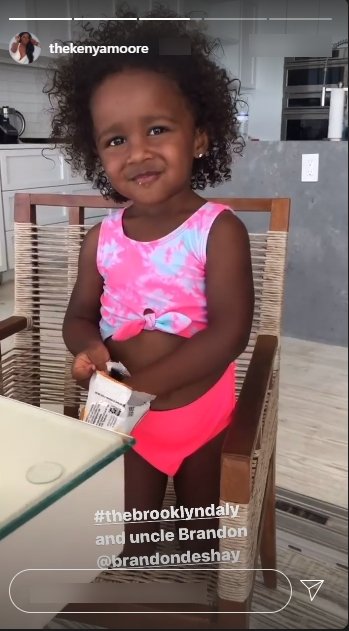 When it comes to capturing her daughter's adorable and heartwarming moments, Moore never fails to deliver. Over time, she has shared lovely snapshots of Brooklyn and her Instagram account bears witness to this.
Be it Brooklyn flying her kite for the first time or random moments such as the toddler sleeping or reading, Moore never fails to document them. One such documentation was the beautiful 2nd-year birthday party thrown by Moore for Brooklyn.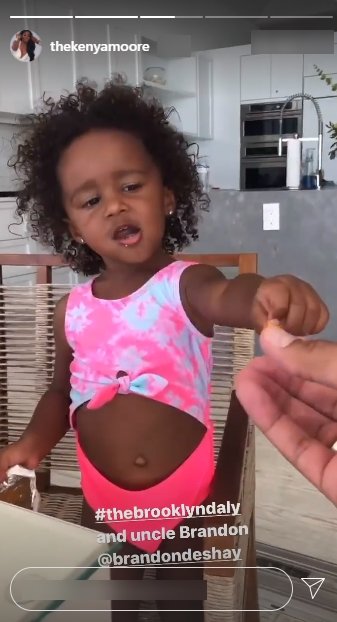 For the party held last year, Moore got the fanciest pink balloons to cover the kitchen and living room floors. The house was also decorated with gold balloons that spelled out Brooklyn's name.
Aside from going all out to celebrate her birthday, Moore can hardly stay away from Brooklyn. This was evident in the latest episode of "RHOA" where she invited her co-stars for a getaway and went along with Brooklyn and a nanny.
While her co-stars were furious that she did not extend the grace for them to bring their kids, Moore said she did not have anybody that could look after her daughter in her absence, and bringing her along was the only option.
Moore, who recently turned 50, is separated from her partner Daly, Brooklyn's father. The pair have had a rocky relationship over the years and even split in 2019 before getting back together.
Now, it seems the pair have finally split and Moore has been taking care of Brooklyn, although Daly gets to spend time with the toddler regularly.