Chrissy Teigen Goes down Memory Lane with Pics of Miami Fashion Week during Early Modeling Days
Chrissy Teigen walked down memory lane with several stunning snaps of her walking down the Miami Fashion week's catwalk, sharing her humble beginnings during her early modeling days. 
Chrissy Teigen took to Instagram on Wednesday to reveal she was paid only 200 dollars and had to sit on the Mondorian hotel floor for 5-6 hours to be seen during Miami fashion week in 2011. 
Teigen revealed she was cramped in a two-bedroom apartment at the Flamingo with five other people. The emotional post moved the hearts of her followers and has since garnered over a million likes.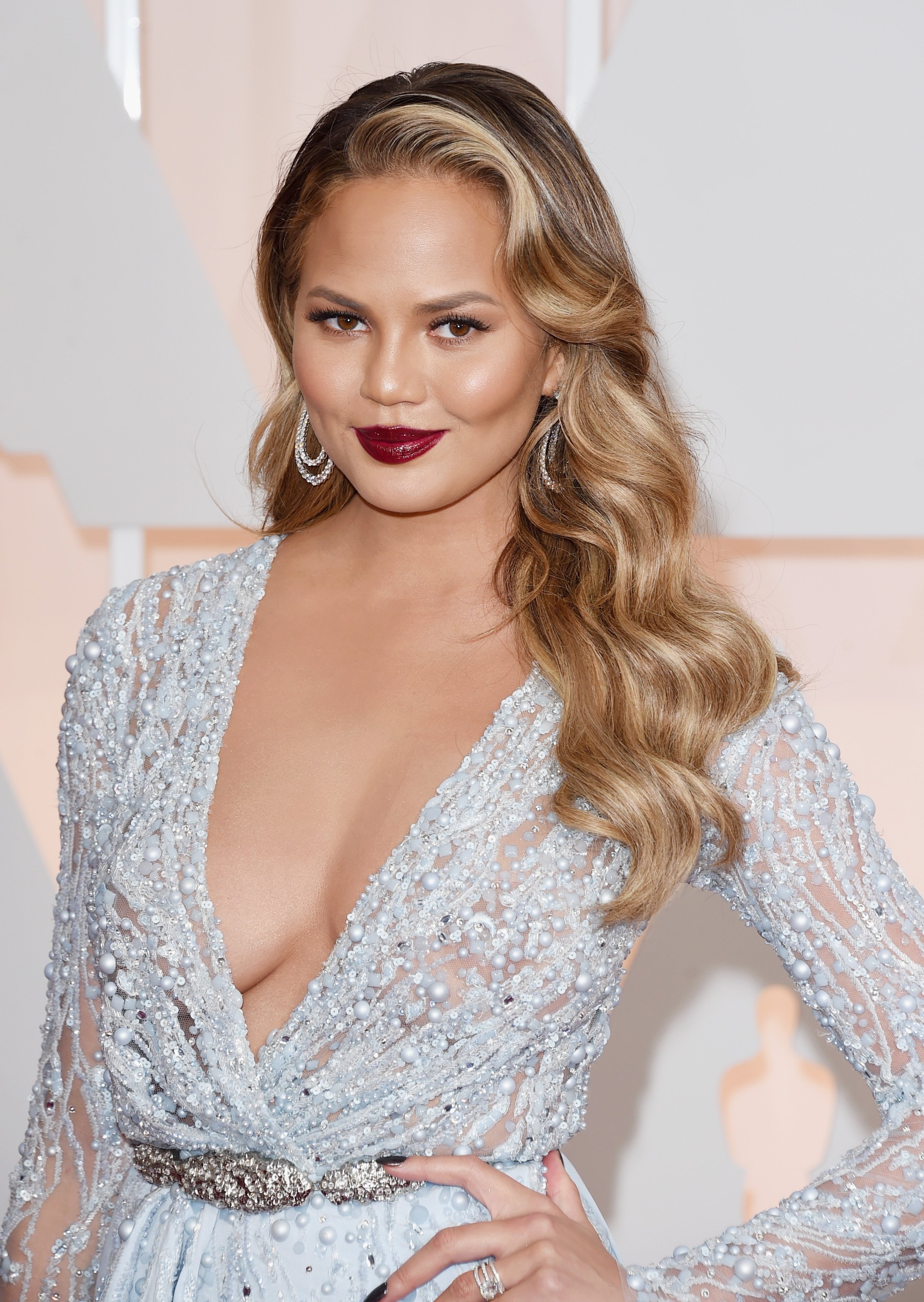 Teigen began her modeling career in 2000 when she was a briefcase model on the popular game show "Deal No Deal." After featuring in the Sports Illustrated magazine, she made her way to Miami Fashion week.  
Despite having a successful career, Teigen recently revealed the personal struggles she faced during her career. The model confessed after her measurements got her fired from three jobs, it began to affect her self esteem. 
"There were jobs I would turn up to and they would say my measurements were off and it was the worst feeling to be kicked off the job."
Teigen also faced an upsetting incident where she was fired with makeup half done by a client who booked her directly without a casting. The event greatly impacted how she secured her jobs years after that. 
Modeling swimsuits, the model revealed she became obsessed with aesthetics and got a boob job at the age of 20. Teigen, who has now embraced her body image, recently had surgery to remove the implants.
The couple suffered from a miscarriage and lost their child
The successful model has also been vocal about her lifelong struggle with mental health as she shared she has been battling with anxiety since high school. Teigen stopped seeing therapists during her twenties.
Not keen on conventional treatment for her anxiety, Teigen revealed she turned to cooking, which she uses as therapy. The model is now the creator of the website Cravings and has a cookbook. Teigen shared:
"Being in the kitchen and on my feet, getting to move around is a way to make me feel part of life again,"
Teigen met her husband during her modeling days, singer John Legend during his video shoot for his single "Stereo." The model revealed the pair slept together on their first date and have been together ever since. 
The famous couple is now parents to two lovely children, Luna and Miles. Teigen shared with her fans she faced difficulties with natural conception and thus conceived both her children through IVF.
Through a series of Tweets addressing her breast reduction surgery, Teigen revealed she was pregnant with her third child. However, the couple suffered from a miscarriage and lost their child. 
Despite the family's difficult time, Teigen still takes to Instagram to update fans on her daily life. She recently revealed she has taken up horseback riding with her daughter Luna, following her therapist's advice.