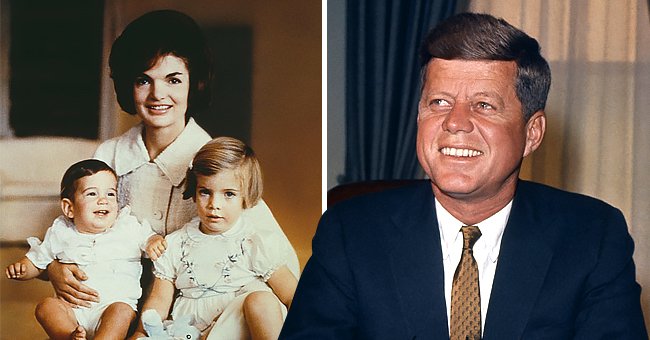 Getty Images
Jackie Kennedy's Painful Private White House Visit after JFK's Death — a Closer Look
The assassination of John F. Kennedy on November 22, 1963, disrupted the country's peace and prompted years of mourning for the first family, who soon escaped the White House.
Former First Lady Jacqueline Kennedy returned only once, eight years after her husband died, during a private visit. The former first lady and children, Caroline and John, Jr., took a trip on February 3, 1971.
President Richard Nixon and first lady Pat Nixon welcomed them. The White House previously invited Mrs. Kennedy, who had married Aristotle Onassis and taken his last name, to visit, but she declined.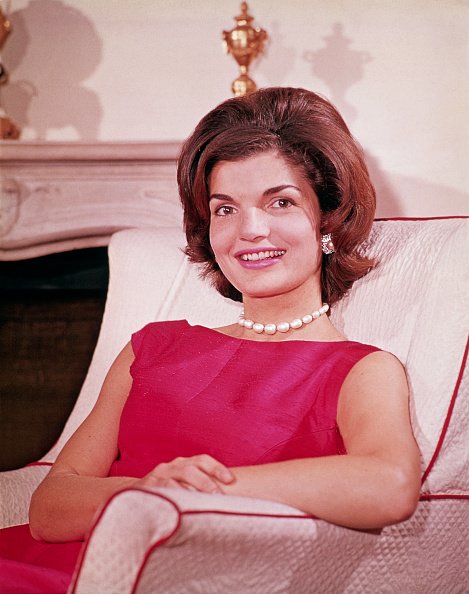 Jacqueline Kennedy at her Georgetown home in August 1960. | Photo: Getty Images
Other than President Nixon and Mrs. Nixon, only two people at the White House were aware of her visit — Chief Usher Rex Scouten and White House Curator Clement Conger.
When Mrs. Nixon took the Kennedy family on the tour, she showed them the changes that had occurred to the White House. She showed them some of the White House collection's newest acquisitions.
The preservation of historic artifacts combined with Jacqueline Onassis' vision of transforming the White House into a living museum held a special interest to President Kennedy's widow.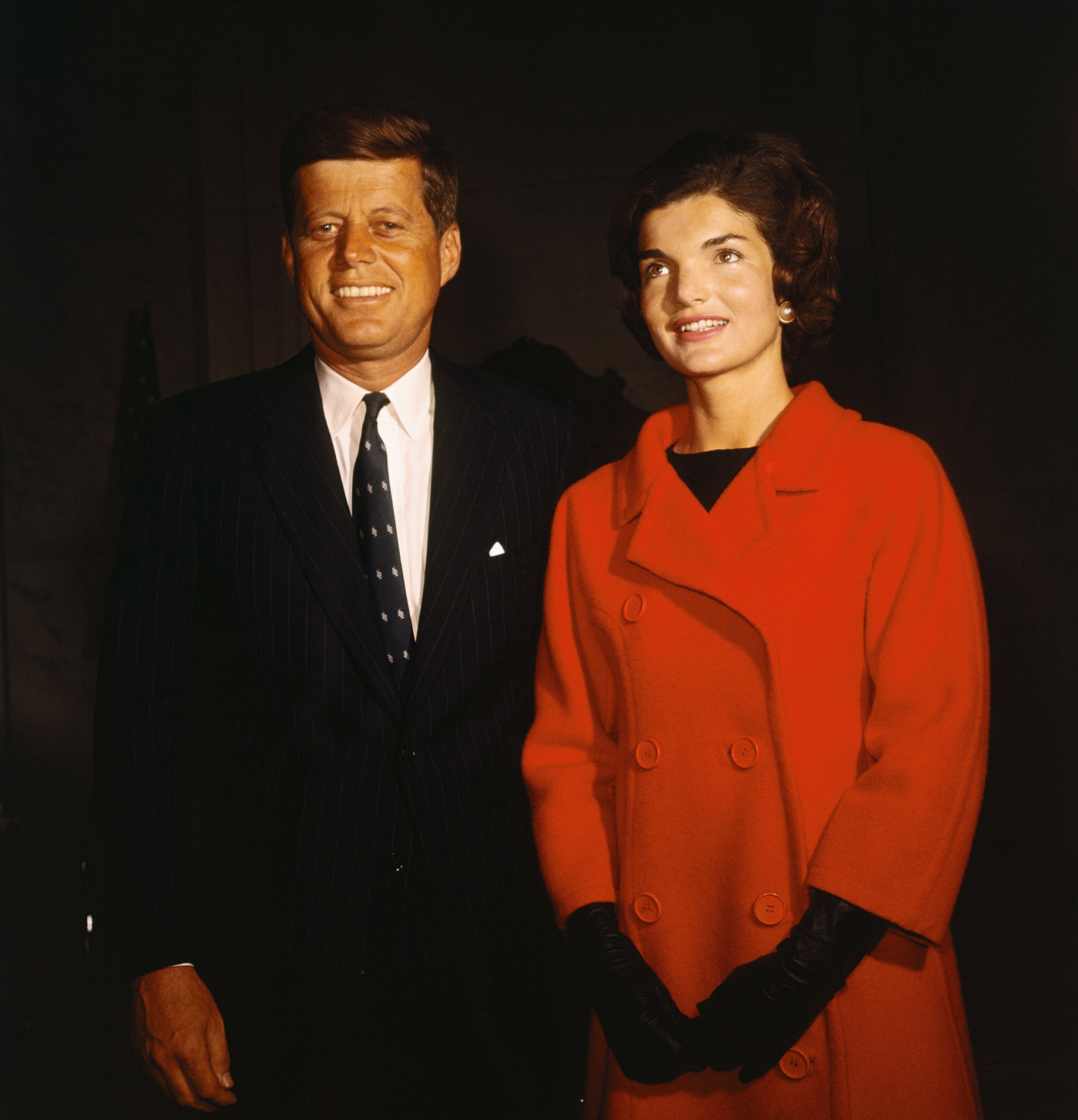 John F. Kennedy and wife Jacqueline Kennedy during his announcement for seeking presidential nomination on January 2, 1960 | Photo: Getty Images
During the presentation of the portraits, Mrs. Nixon stood apart from the Kennedy family so they could have their own space. They continued with the tour after seeing the paintings.
Mrs. Nixon showed off other areas particularly important to the family. Onassis finally got to see the Jacqueline Kennedy Garden, built in her honor in 1965.
In 1962, Onassis conducted a private White House tour from the comfort of the American people's homes.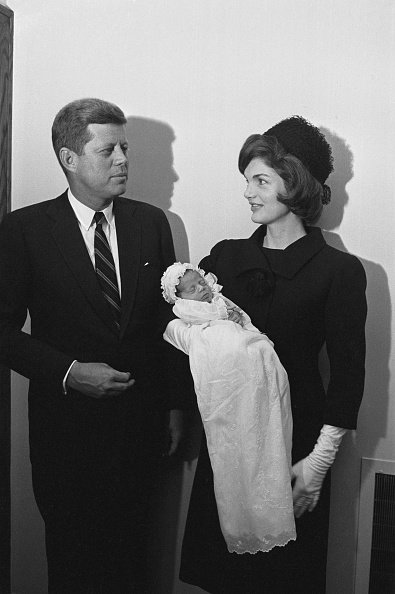 President John F. Kennedy, Jacqueline Kennedy, and John Kennedy Jr. at the Georgetown University Hospital Chapel in Washington, DC. in 1960. | Photo: Getty Images
Mrs. Nixon's tour concluded with cocktails in the Second Floor Oval Room, where President Nixon joined them. Tricia and Julie, daughters of the Nixons, then joined the group for dinner.
President Nixon then led the Kennedy family to the West Wing. After the Kennedy family toured the West Wing, they boarded the same military jet and returned to the Kennedy residence in New York.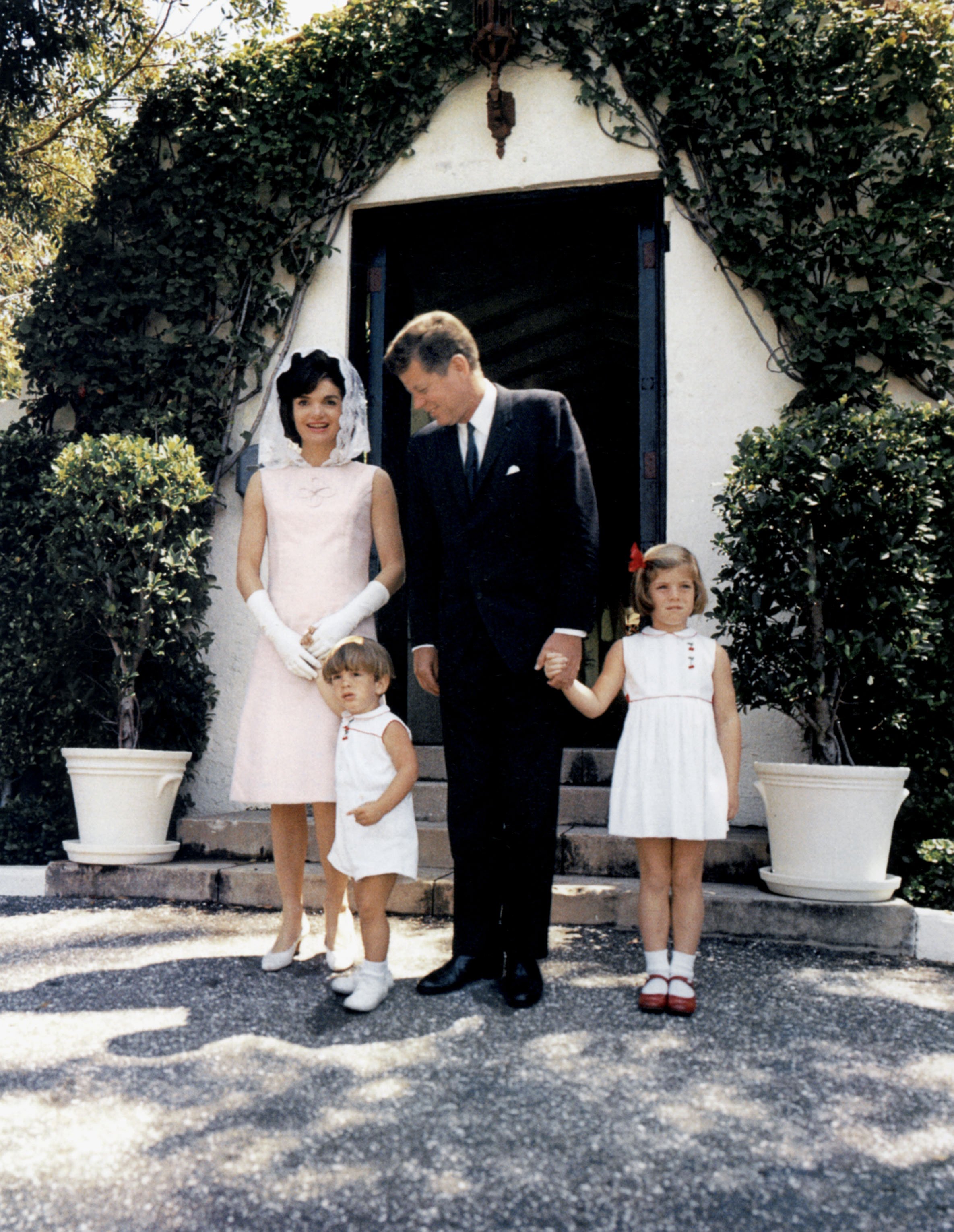 Jacqueline Kennedy with President John F. Kennedy and their two children John Jr and Caroline at Palm Beach, Florida on April 14, 1963 | Photo: Getty Images
Although Onassis and her children didn't return after their visit in 1971, they still enjoyed it at the time. Onassis' thank-you note to Mrs. Nixon expressed her deep appreciation. She wrote:
"The day I always dreaded turned out to be one of the most precious ones I spent with my children."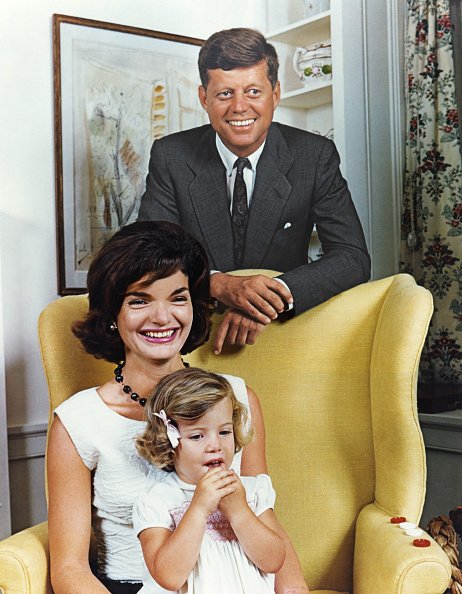 President John F. Kennedy and First Lady Jacqueline Kennedy, and their daughter, Caroline, Hyannis Port, Massachusetts, late 1950s or early 1960s. | Photo: Getty Images
In 1962, Onassis conducted a private White House tour from the comfort of the American people's homes. She walked the television viewers through the state dining room, the Red Room, and others.
While many viewed her restoration as a vanity project, she didn't want to impart her own tastes on the home's interiors but to reinstill pride in America in a home that had been stripped of its history.
Please fill in your e-mail so we can share with you our top stories!