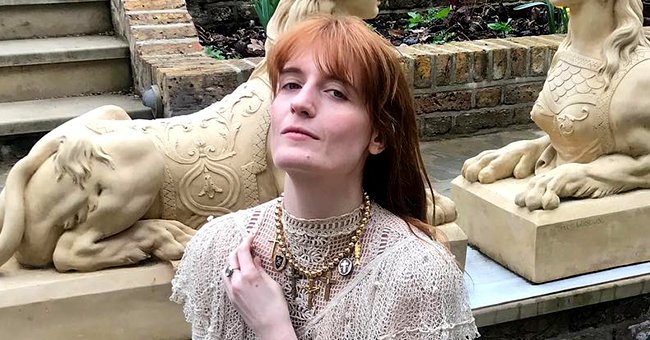 Instagram/florence
'Florence + the Machine's Florence Welch Sends Love & Support as She Marks 7 Years of Sobriety

Florence Welch from the band Florence and The Machine celebrated 7 years of sobriety and posted about the milestone on Instagram.
The musician Florence Welch from Florence and The Machine shared on her Instagram that she was celebrating 7 years of sobriety and sent her love and support to others.
The "Dog Days Are Over" singer shared a photo of a red painted heart with the number 7 in it. Her hand is featured in it and shows she has two small finger tattoos.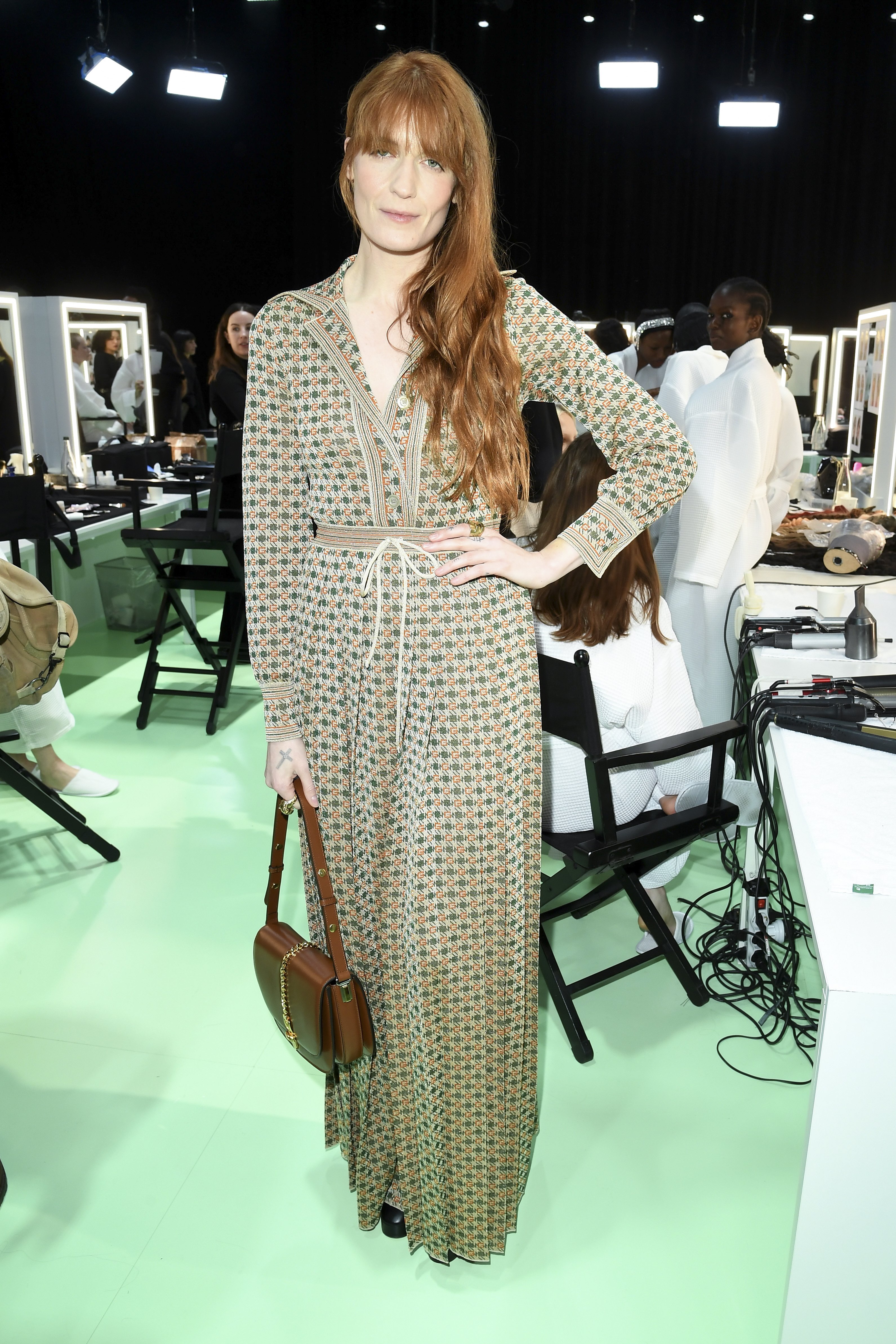 Florence Welch pictured backstage at the Gucci Backstage during Milan Fashion Week Fall/Winter 2020/21, 2020, Milan, Italy. | Photo: Getty Images
The singer's fans took to the comment section to congratulate Welch on her impressive achievement and shared their love and support.
In the caption, Welch wrote that she sends her love and support to those struggling with ED issues and addiction. She went on to write:
" If you are feeling shaky around ED issues, drugs or alcohol, I completely understand. The desire to disassociate is so strong."
In the caption on the post, she encouraged fans not to give up on their journey to sobriety as she said they would be needed "on the other side."
The singer has been sober since she was 27 and shared that it was because her mother had made a speech and asked her friends to make sure she did not make it into the notorious 27 club.
Recently the singer was a part of a perfume campaign for Gucci Bloom.
The 27 club is a list of young famous people who all passed away at the age of 27. Kurt Cobain, Janis Joplin, Amy Winehouse are some of the celebrities on the list.
In a personal essay for wrote for British Vogue, she explained her struggles with eating disorders and addiction. She shared how she thinks she developed her struggles:
" I don't know if it was owing to societal pressure, or a genetic predisposition to perfectionism and anxiety."
She previously shared that heavy drinking became a part of her identity. Music and alcohol had been the first two loves of her life. Eventually, she realized she needed to make changes in her life.
In a 2018 interview, Welch shared that she could have kept drinking physically, but it was causing her serious mental distress and made her very depressed.
Welch has found other ways to cope with life's challenges. She shared that she still feels societal pressure and judgment but tries not to self-medicate with alcohol and starvation.
Recently the singer was a part of a perfume campaign for Gucci Bloom, along with Anjelica Huston, Jodie Turner-Smith, and Susie Cave. Welch posted several photos from the shoot to her Instagram.
Please fill in your e-mail so we can share with you our top stories!