Khloé Kardashian Poses with Daughter True & Nieces Showing Sweet Smiles While Holding Ice-Cream
Khloé Kardashian, her 2.5-year-old daughter True, and Khloe's nieces Dream and Chicago smile sweetly in a pool picture holding ice-creams on the celebrity's Instagram page.
Khloé Kardashian presents her daughter True Thompson and her cute nieces, Dream Kardashian and Chicago West, in an adorable snap captured of the trio and her in a pool selfie shared to her Instagram the other day.
The three cousins pose adorably in their swimming costumes while still in the water, holding onto their red ice-cream lollies. Kardashian also looks radiant in a shimmery triangle bikini.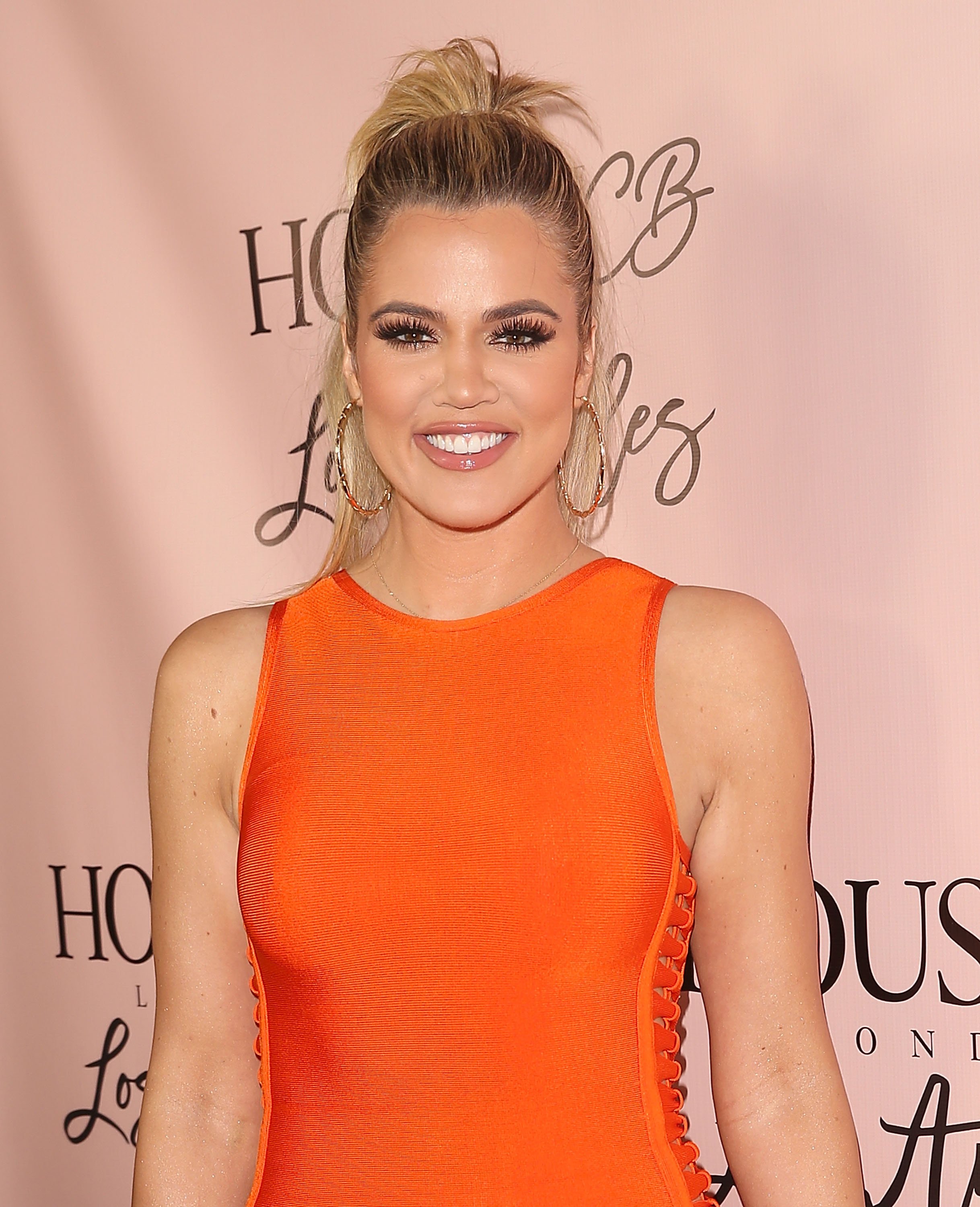 The little girls of similar ages seem to enjoy their refreshing treats under the hot sun on holiday. All three smile happily in the picture while Kardashian chaperones.
Kardashian has her hair scraped back and too gigantic hoops in her ears. Even for a relaxing chill session by the pool, she knows how to remain glamorous and chic. She wrote in her post:
"My girls!!! Always and forever!"
The Kardashian-Jenner clan were living it up on vacation at the Turks and Caicos Islands where Kardashian snapped the pictures with her daughter and two nieces. But she has also been sharing stunning images of herself on holiday.
She wowed her 129 million followers wearing a massive sun hat, flowy white cover shirt, and shimmering silver bikini top before she returned home to Hidden Hills.
Khloé and [Tristan Thompson] are now back on track with their relationship.
Kardashian and her daughter were greeted with gifts from her boyfriend, Tristan Thompson when they arrived home after their trip. Thompson sent tons of balloons and a bouquet.
The "KUWTK" star showed off her presents (and by extension that things were still going well with Thompson) on her Instagram story, thanking him for the beautiful surprise. An inside source revealed that:
"Tristan and Khloé spend a lot of time on the phone while he's in Boston -- FaceTiming, texting, talking and Khloé has tried to visit whenever she has the time to."
Kardashian and the Boston Celtics player are now back on track with their relationship. Things were rocky between the couple since Thompson cheated on Kardashian before she gave birth to their daughter.
It seems as though they have resolved their issues and are working on rebuilding their trust. The two are even reportedly considering having a second child together this year.
Meanwhile, True, like her mother, seems exceptionally attached to her father and even watches some of his NBA games on television. Kardashian recently filmed their daughter reacting to one of Thompson's matches.
Kardashian's fans are rooting for her relationship with Thompson to work out as she deserves all the world's happiness. So far, so good, but material gifts can only get you so far.