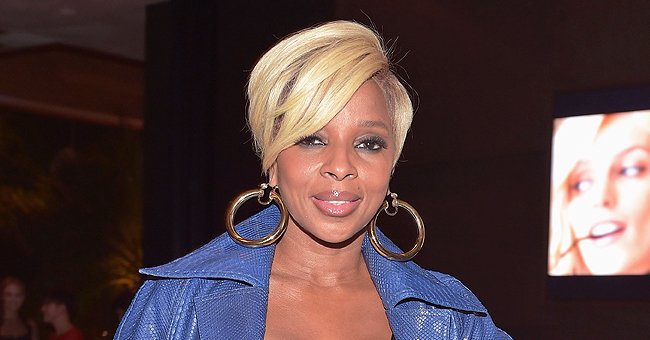 getty images
Mary J Blige Has on Smokey Makeup as She Bundles up in a Fur Coat with Matching Bonnet (Photo)

Mary J. Blige sported a classy and cozy winter look in her recent Instagram photo. The "No More Drama" singer stunned in impeccable makeup which showed off her mesmerizing eyes.
Singer and actress Mary J. Blige is keeping warm this winter, but as a true fashionista, even her latest outfit left her fans begging for more after sharing a close-up selfie on Instagram.
The "Family Affair" singer was bundled up in a plush fur coat from Daniel's Leather with a matching knit bonnet covering her signature blonde braids while giving a glimpse of her elegant gold hoop earrings.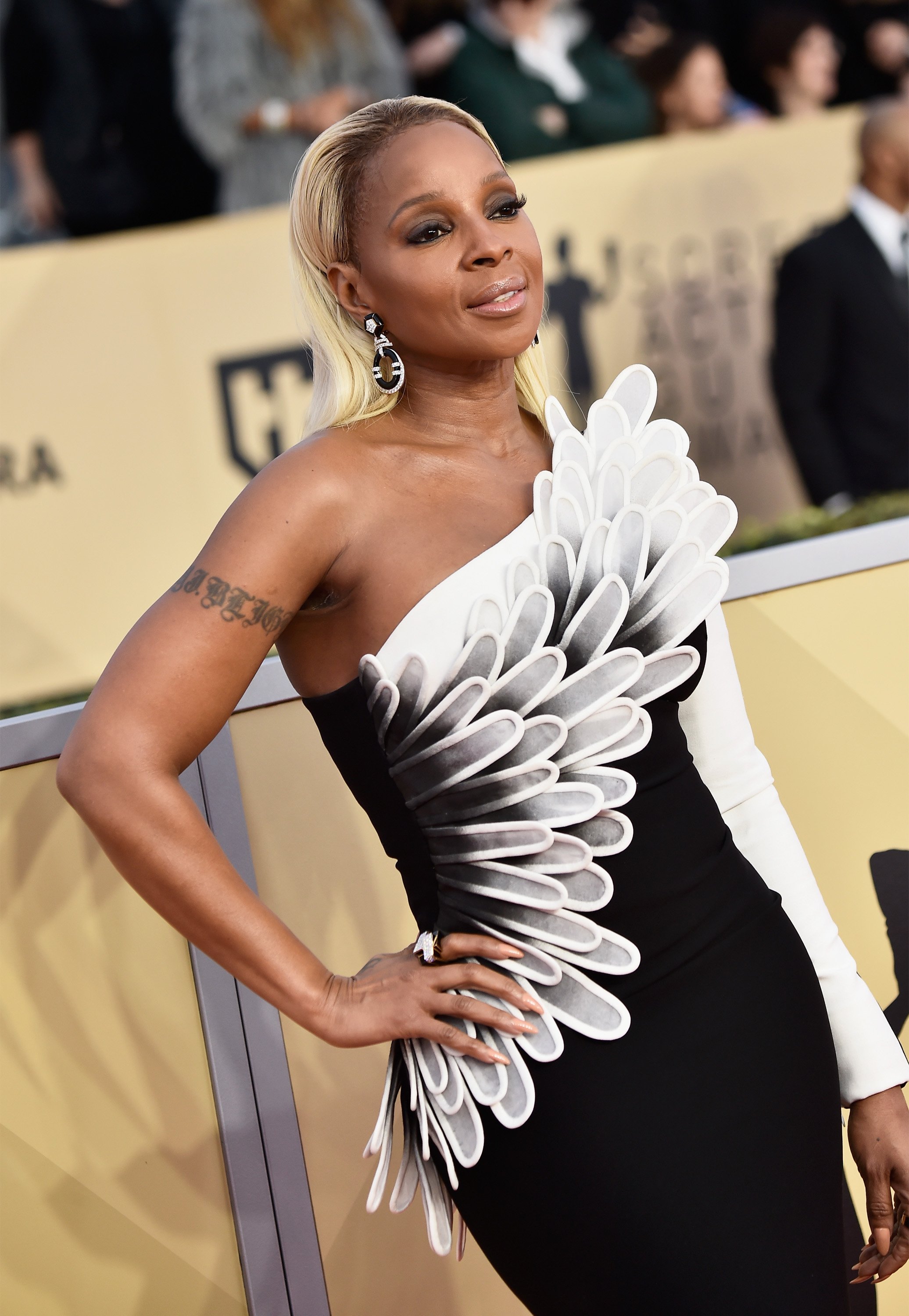 Mary J. Blige at the 24th Annual Screen Actors Guild Awards at The Shrine Auditorium on January 21, 2018 in Los Angeles, California.| Source: Getty Images
The selfie also provided a good look at Blige's makeup, which consisted of a bold smokey eye and long thick lashes, emphasizing the singer's beautiful big brown eyes.
She also flaunted her flawless skin radiating under the photo filter, leading to her lips which were lightly lined and colored in with a subtle nude to complete her winter look.
The comments on the photo proved that Blige's fans adored the look and were impressed by her consistency. The "Be Without You" singer has uploaded one breathtaking pic after another over the past few months.
The most stunning of all was the divine look she shared on her 50th birthday in January. The "Power Book II: Ghost" actress shined in a sexy gold bikini that left fans awestruck at her perfection and age-defying curves.
Blige's fashion choices may be impressive, but it's her immense talent that keeps her in the spotlight. She has attained numerous coveted accolades in both the music and film industry.
The "Not Gon' Cry" singer had nine Grammy awards before she dominated the film industry and received two Oscar nominations for her performance and song in "Mudbound."
At that moment, Blige made history by becoming the first artist to be nominated for both acting and singing in the same film. But that was just the beginning for the singer-turned-actress.
Her role in "Mudbound" challenged her to dig deeper and put herself in a character's shoes. Blige used this skill to create another phenomenal piece of work in a song which she wrote for "'Belly of the Beast,"
Blige's track "See What You've Done" is already considered an Oscar award contender because of the emotions it so perfectly conveys. In an interview with Variety, she detailed the inspiration behind some of the powerful lyrics. She said:
"There was never anybody to encourage me for years, and you have to find it in yourself to love yourself and pull yourself up."
The "Everything" singer found a way to merge her own strength with that of the late poet Maya Angelou to depict Kelli Dillion's triumphant story accurately.
Please fill in your e-mail so we can share with you our top stories!